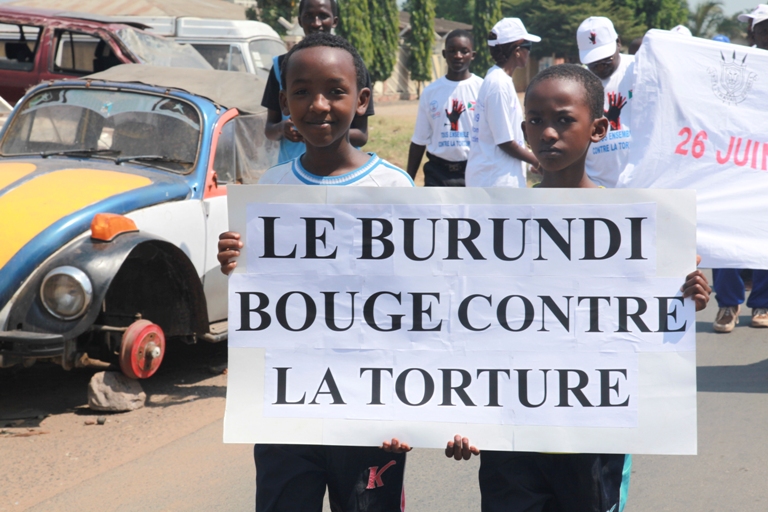 The 10th of December is a day of remembrance, remembrance of the victims of human rights abuses. It is also a day to pay tribute to those who have stand up for their rights. Finally the 10th of December is a day of celebration; celebration of all the progress that has been made and celebration of what needs to be accomplished to achieve Rule of Law in every corner of the globe.
On this special occasion, IBJ intends to remind international, national and local communities of its particular approach to human rights – protecting the legal rights of the people who become victims of unchecked justice systems – and renew its commitment to fair justice systems through a series of consciousness-raising activities across its country programs.
IBJ West Bengal Fellow Abhijit Datta is embarking its organization, MASUM (Banglar Manabadhikar Suraksha Mancha), in a large human rights fair that will be held this coming Thursday at the vicinity of Academy of Fine Arts of Kolkata. Abhijit rallied support from other grassroots civil rights and human rights organizations. Together, they will coordinate exciting awareness-raising activities: an art exhibition will depict pictures of human rights violations; booklets, publications and other materials informing citizens of their legal rights will be widely distributed; public orations – including testimonies of victims of abuses – will be organized throughout the day. Big awareness-raising banners will be displayed at strategic places at the Indo-Bangladesh border, where minority tribes are particularly vulnerable to human rights violations.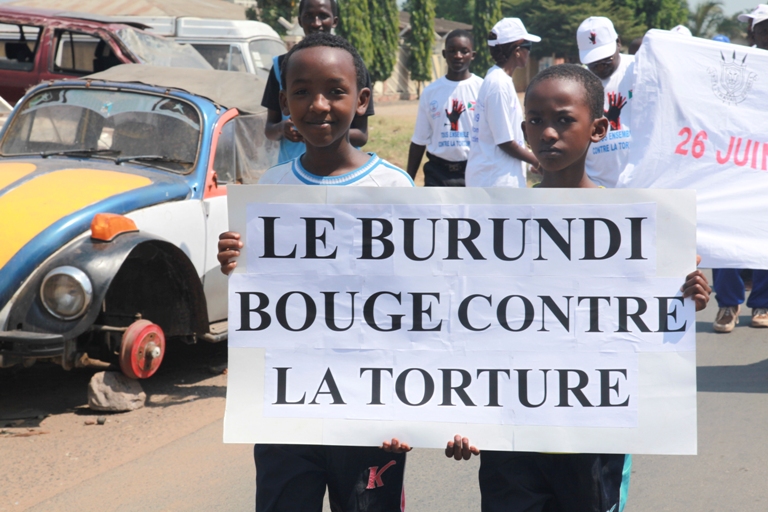 Above: Burundian kids hold a poster reading "Burundi moves forward against torture" during the 26th of June rights awareness campaign in Bujumbura (Photo by Nathalie Mohadjer)
Abhijit's efforts will be echoed by Astère's, IBJ Burundi Fellow. IBJ Burundi team left yesterday for the North-West province of Cibitoke where a street law campaign will be conducted. The team will be dispatched at strategic places of the city and will engage the local population in constructive discussions about their rights and responsibilities within the justice system. Men, women and children will be put in the situation of being arrested for a petty crime and asked what they think their legal rights are. Eventually, an engaging poster and memo card about their rights at time of arrest will be handed out to them. A round table discussion on alternative sanctions to imprisonment will be conducted the day after. The platform will unite legal practitioners with magistrates, prosecutors, police officers and prison officials and put them on a path towards reforming the justice system.
A similar on-street canvassing advisement of rights campaign will be organized in Cambodia, where IBJ Fellow Ouk Vandeth and the rest of the team will capitalize on the 25 campaigns held throughout 2009 to make sure local population are best approached, engaged and educated about their legal rights in case of arrest.