Headquarters – Taunggyi
---
James Taylor was previously the Legal Director for ACLU of Montana where was he responsible for all ACLU civil rights litigation and investigations in the State of Montana. He was responsible for identifying, recruiting, organizing and maintaining pro bono relationships with national law firms, statewide law firms, and local law firms as well as organizing pro bono attorneys. He was instrumental in setting up state-wide public defender system and Tribal Defenders' Office in Montana. Previously he served as the Asia Training Director and Country Director for International Bridges to Justice in Beijing. During this time, he oversaw the recruitment and meetings with current and prospective partners from the private, NGO, and government sectors while designing and implementing live and distance learning training programs for Chinese Lawyers, judges, and prosecutors on criminal justice issues. Before that, James was the Director of IBJ's Criminal Clinical Education Project, designing and conducting training for Chinese clinical legal educators and coordinating the growth of the clinical legal education program from four to sixteen universities. James has also worked as an international consultant in Afghanistan training new legal staff, assessing the legal needs and capacity of their legal department, and making recommendations for further development for their legal department. James obtained his JD from the University of Montana School of Law and is currently a Mansfield Fellow at the University of Montana.
---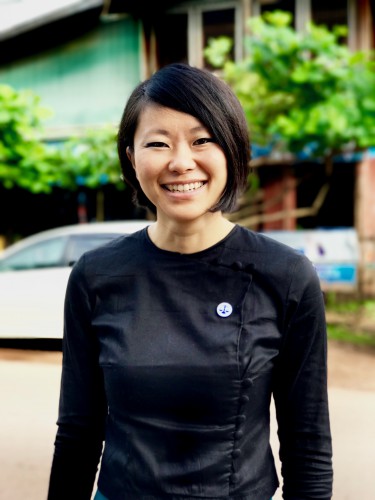 Grace Hwa – Program Manager
Prior to joining the IBJ Team, Grace Hwa spent the past 9 years working as Public Defender in Los Angeles, California. She received her Juris Doctorate from the University of Southern California Gould School of Law, where she worked for two years with the USC Immigration Clinical Program, advocating on behalf of asylum applicants from all around the world. Ms. Hwa brings to the IBJ Myanmar Team not only her extensive experience as a criminal defense attorney, but also her commitment to community lawyering and access to justice advocacy. Ms. Hwa was very active in the Los Angeles community, volunteering with non-profits such as Homeboy Industries, Neighborhood Legal Services, and various animal rescue organizations to advocate for underserved communities.
________________________________________________________________________________________________________________________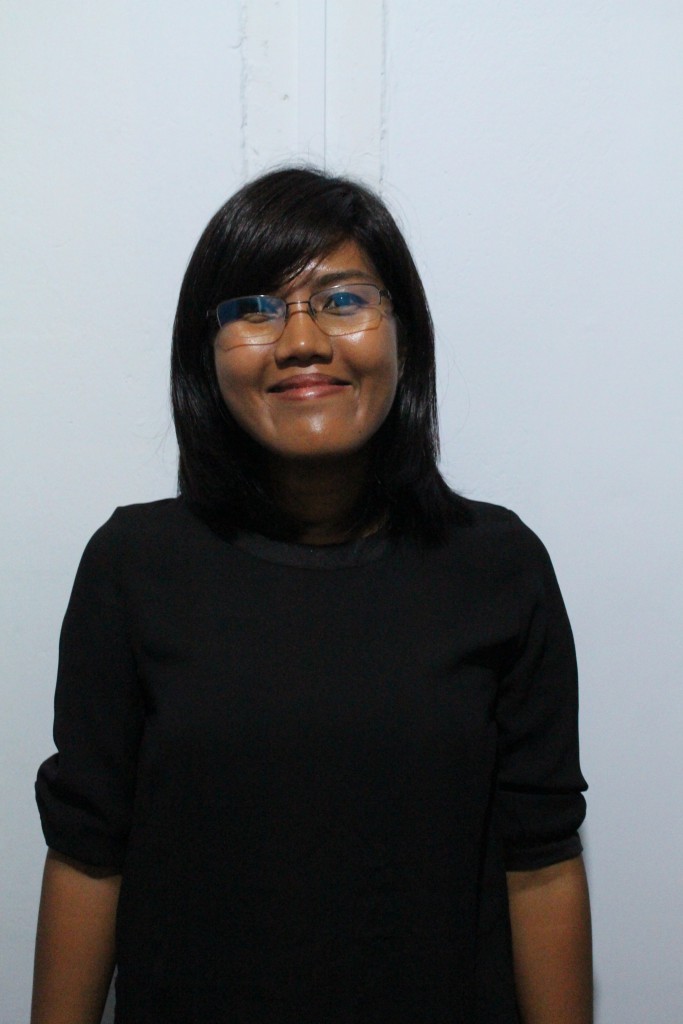 Hnin Wai Wai Khine, Admin and Finance Manager
Hnin has a Bachelor of Laws and Diploma in Business Management.  With over 8 years experience working in management and leadership positions, she has focused her skills on human resource management, education management and human rights.  She is very proud to work for IBJ and understands the pivotal  role that office management and operations play in allowing an organization to grow and move forward.
---

Nandar Min Tun, Program Coordinator
Nandar has completed her Bachelor in Computer Engineering at University of Technology (Yatanarpon Cyber City). She has attended trainings for the "Organizational Development for Civil Society" and "Human Rights Foundations and Protection Mechanisms" organized by IPACE.  She has also volunteered for the United States Embassy to aid Myanmar people to get better access to the education system in the United States.  Growing up in Myanmar during a difficult period, she has always been inspired by human rights and advocacy for gender equality. With a firm belief in justice and fairness, Nandar is dedicated to helping IBJ strengthen the justice system.
---
Taunggyi Justice Centre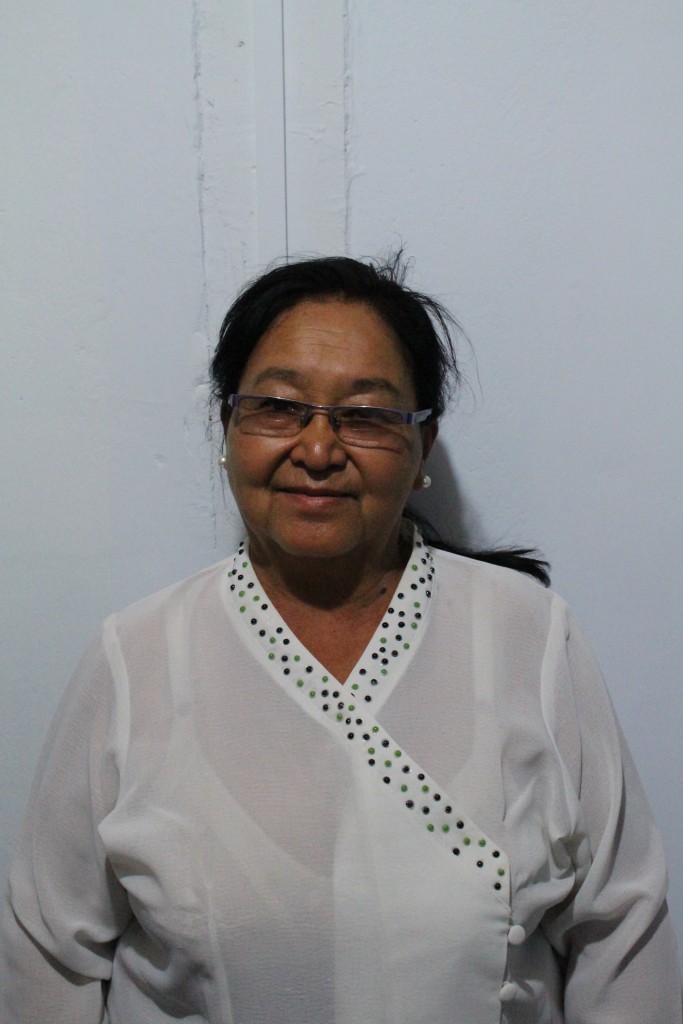 Daw Khin Moe Moe, Senior Criminal Law Advisor
Daw Khin Moe Moe was inspired to become a lawyer from watching movies. When she finished her matriculation in 1970, she went to Yangon Art and Science University to study law. In 1975 she received her Bachelor of Laws.
Between 1976 and 1983, she worked as a judicial officer in Yangon, Mandalay and Shan state.  In 2007, she established Peace and Justice Law Firm and she worked tirelessly to help ethnic minorities, poor people and political prisoners receive legal help and advice without any charge. In 2013, the firm was upgraded to a legal aid center where she has supervised seven advocates, fourteen senior lawyers to help people in need from Yangon division, Bago division, Karen state and Shan state.  In addition to her legal practice, Daw Khin Moe Moe has been working as a secretary of Independent Myanmar Lawyers organization and as a chief officer of Committee of Women Lawyers Organization.
---
After matriculation, Daw Khin Moe Moe Aye went to study her Bachelor of Laws in Taunggyi. In 1995, during her third year at the university, she traveled to live and work Singapore.  She lived in Singapore for ten years. In 2007, Khin Moe Moe Aye return to Myanmar and started working for a chambers in Taunggyi.  In 2017, she received her advocate license and started working as a part of a lawyers network to provide legal aid training to people throughout her region and around Taunggyi.
---

U Thet Naing Tun, Junior Lawyer
U Thet Naing Tun received his L.L.B from Taunggyi University in 2014 and he became a Higher Grade Pleader in 2016. Thet has huge interest in criminal law and he believes that he could learn a lot more about international aspects of law by joining IBJ. Thet wants to apply his legal knowledge and experience in promoting access to justice for the people in Myanmar.
---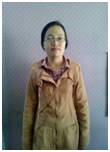 Daw Thwe Hnin Aye – Admin and Finance Officer
Daw Thwe Hnin Aye has a degree in Maths and a diploma in Accounting. She also has a certificate in Management Accounting and has more than 4 years experience in Admin and Finance Field. She also has expertise in computerized accounting and internal and external auditing. In her free time, Thwe loves to do community work since she believes that she could bring positive changes to the community.
---
Mandalay Justice Centre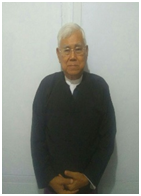 U Hla Ko – Senior Legal Adviser 
U Hla Ko has extensive judicial experience. From 1967 to 1975, he served in the roles of an Additional Township Magistrate, Township Judge and Magistrate and Judicial Officer. From 1976 to 1982, he was a Higher Grade Pleader, and in 1982, he served as a Supreme Court advocate. From 1995 to 2002, he was the Vice President of the Myanmar Anti-Narcotic Association for the Mandalay Region. He was also the President of the Mandalay Bar Association from 2010 to 2012, and is now a patron of Mandalay Bar Association and also a chairman of  the Myanmar Legal Aid Network.
Mr. Hla Ko founded the Mandalay Law Firm in 1998, which trains over 300 Higher Grade Pleaders and aims to develop capacity for young lawyers. The Mandalay Law Firm also provides a legal consultancy service. He has also published several works, including books on the Applied Court Fee Act and Suit Valuation Act, the applied Limitation Act, Gambling Law, a Digest of Myanmar Rulings (Criminal and Civil, 1986-1995), and the Law related to foreigners and immigration.
Currently, U Hla Ko is a member of the Union Rule of Law center and Justice Sector Affair Coordinating Board and is helping IBJ as a Senior Legal Advisor in Myanmar.
---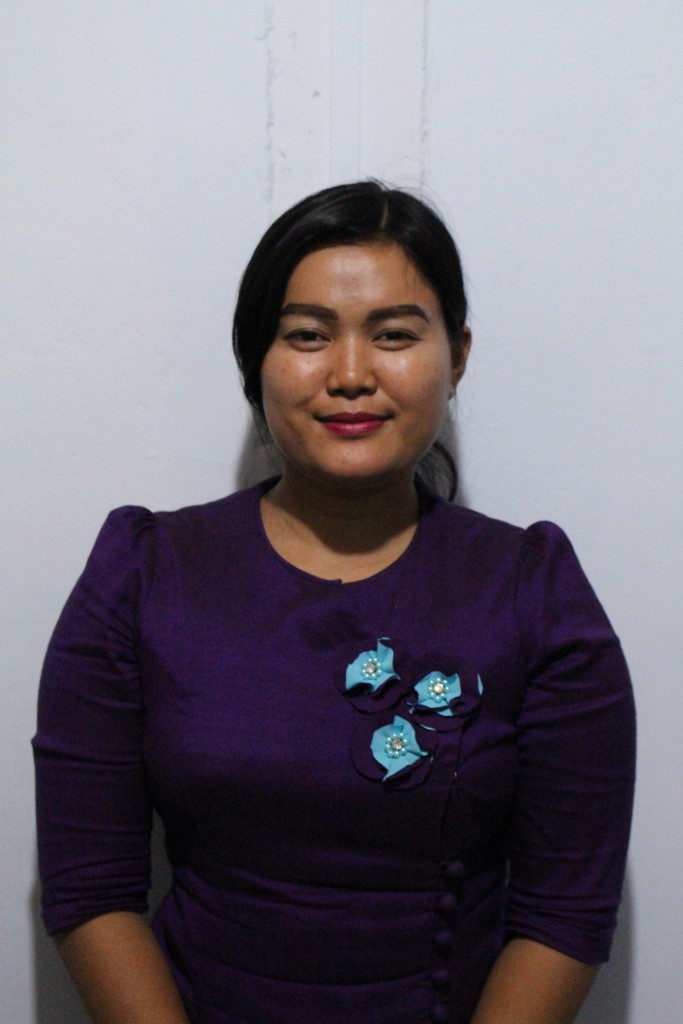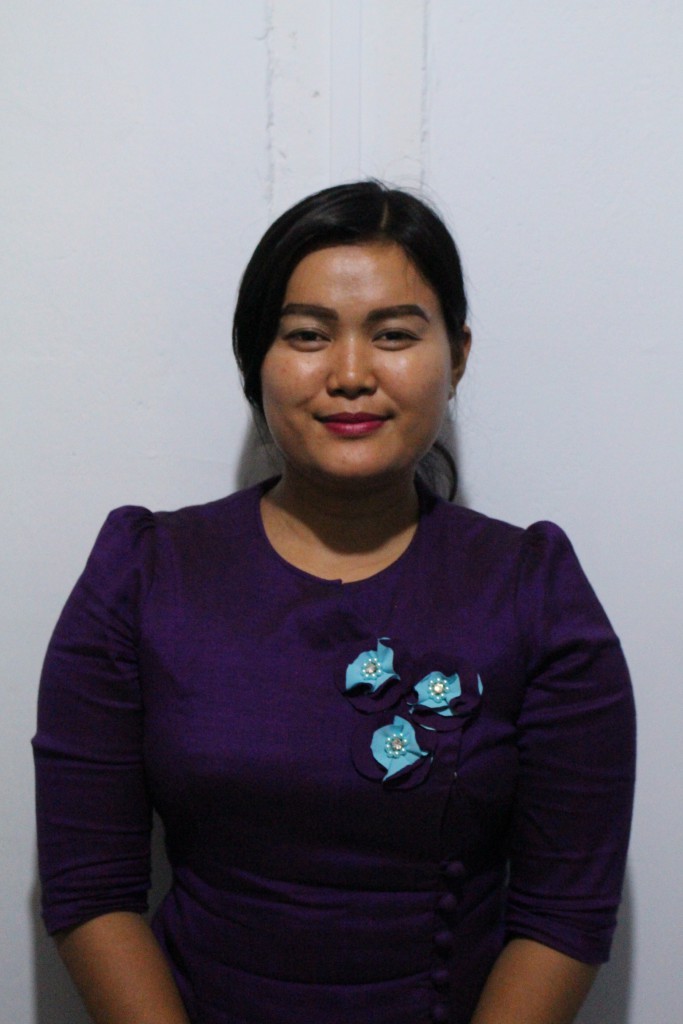 Daw Win Nandar Htut Khaung, Senior Lawyer
Between 2004 and 2008, Daw Win Nandar Htut Khaung studied law at Mandalay Yatanapon University. Win Nandar has been awarded a Diploma in Business Law (2010) and International Law (2012), both from Mandalay Yatanapon University. In October 2010 she received her law license. After working as a Higher Grade Pleader for three years, Win Nandar received her advocate license. Between 2010 and 2013 Win Nandar worked for Nyein Law Firm under the Chamber Master U Thein Than Oo. While working under the guidance of U Thein Than Oo, Win Nander was able to strengthen her advocacy skills towards helping poor, vulnerable and marginalised people in Myanmar. A committed criminal defence lawyer, Win Nandar is dedicated to furthering IBJ's mission in Mandalay and facilitating in the delivery of legal aid for accused persons.
---
After finishing the matriculation in 2003, Myintzu commenced her law studies at Mandalay Yatanapon University. In 2010, she finished her Master of Laws.  Following on from her studies at university, in 2014 she received her Higher Grade Pleader license.  Committed to furthering her skills as a lawyer, Myintzu continues to attend legal aid trainings and workshops.  Additionally, Myintzu has gained legal experience working as part of the Rule of Law Centres pilot project in legal aid training and, along with other graduates of that training, founded Myanmar Justice (Pro Bono) Association.  The Association's main objective is to raise legal awareness among the public.  She has experience as a trainer in civil society organizations(CSO).  Myintzu is excited enthusiastic about working for IBJ, providing legal aid services to the poor and gaining an understanding of the operation structure of an international organization.
---
Daw Su Lwin Myint wanted to become a teacher when she was younger but later decided to study her Bachelor of Laws at university. As she came to know more about the law, she realized that being accused does not necessarily mean being guilty and that accused people have also should have the right to defend themselves. Her determination to bring justice for the whole community drives her to become a more skilled lawyer.
In 2012, she completed her Bachelor of Laws from University of Distance Education Mandalay and in 2014, she attended a diploma courses in Business Management at Mandalay University. In 2016, received her Higher Grade Pleader license from the Supreme Court of Myanmar. To further her advocacy skills, Su Lwin Myint has attended a number of workshops and trainings on legal aid service and legal skill.
Su Lwin Myint gets satisfaction from bringing justice and fairness to the people involved in cases that she handles. She is frustrated by the lack of transparency in justice sector. Her personal life has a big influence on her job and she believes that working together with IBJ will offer her a valuable experience to enable her to being a better lawyer.
---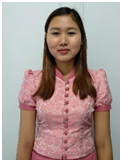 Daw Thin Yu Zaw – Admin and Finance Officer
Daw Thin Yu Zaw has a Bachelor of Economics and a certificate in accounting. With over 4 years experience working as an accountant at different organizations, Thin is confident to take the responsibility as an Admin and Finance Officer at Mandalay Justice Center. Thin is excited to contribute her skills and knowledge in the work of IBJ.
---
Taungoo Justice Centre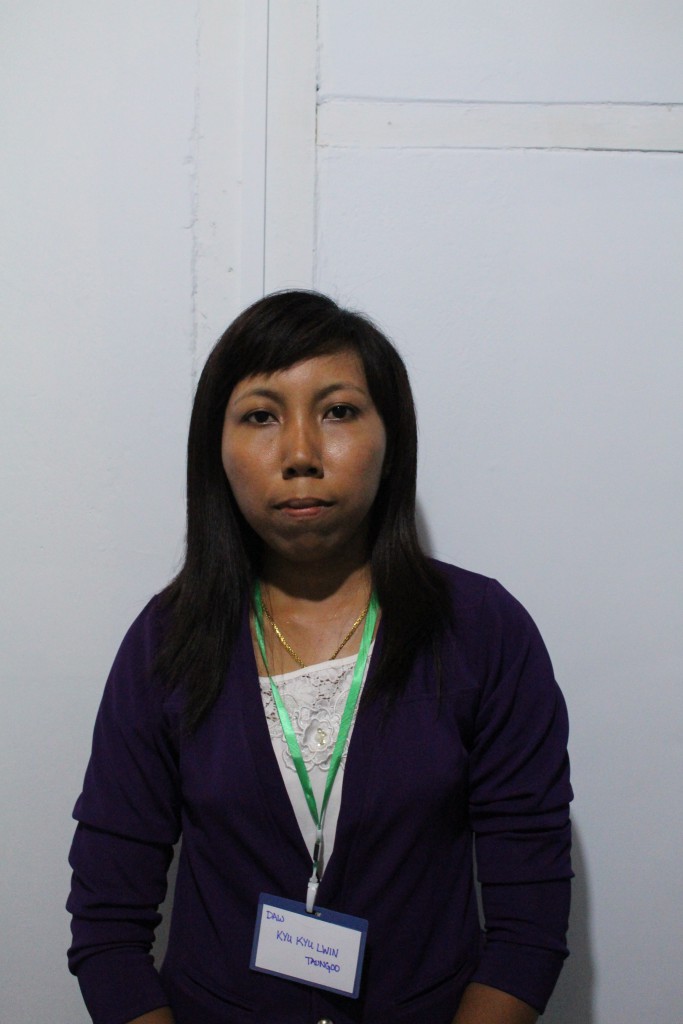 Daw Kyu Kyu Lwin, Senior Lawyer
Daw Kyu Kyu graduated from Taungoo University in 2006 with a Bachelor of laws.  She has also obtained diplomas from Yangon University. She began working for the Taungoo Bar Association in 2008 alongside practicing as a lawyer.  She worked as a High Grade Pleader for six years before receiving her advocate licence in 2014.  Since then Kyu Kyu has been working as an advocate in Taungoo.
---
May Phyo Aein is a devoted lawyer committed to bringing justice to those she represents.  She is eager to share her legal knowledge to those who do not have access to legal aid. She is proud to be a lawyer and is quite excited to contribute her skills and knowledge in the work of IBJ.
---
Naw Valentina ventured into law with the encouragement of her father. In 2010, she received her Bachelor degree in law. In 2013, she received her Higher Grade Pleader license and has been working under the supervision of a chamber master.
---
She did her Bachelor in Business Management and she has seven years experience in accounting and administration. She is grateful to be part of IBJ and working as part of a team to provide a helping hand to vulnerable citizens in Myanmar who would otherwise will not have access to the legal aid. She believes that she can learn and grow together with IBJ.
---
Hpa-An Justice Centre
U San Kyi's father was a military officer and thus, he has always been inspired by his father to serve his country. In 1979, he passed his matriculation in Min Buu and went onto study law. For over 16 years, U San Kyi worked as a township legal officer in Mawlamyine.  In 2014, was been promoted to District Legal Officer of Yangon East District legal office. He retired his position in April 2017 to pursue a career as a criminal defence lawyer.  Coincidently, in June 2017 IBJ were recruiting in Hpa-An and U San Kyi thought it was his mission to be part of IBJ and help defendants to get access to legal aid services as well as provide provide legal training to the community.
---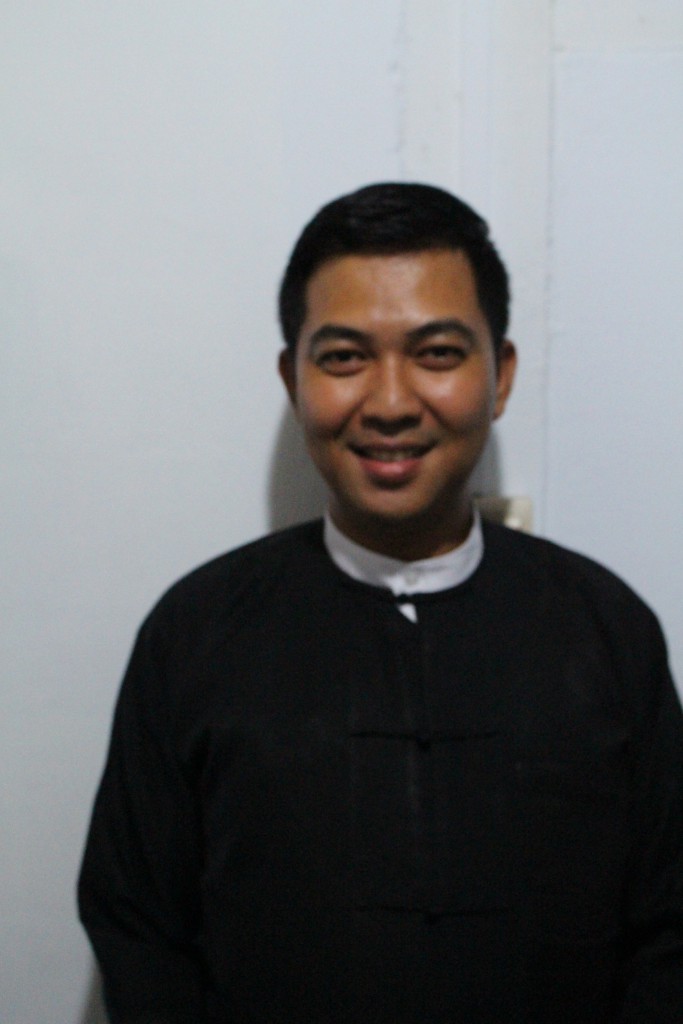 Min Linn Ko Ko
Min Linn Ko Ko received his law degree in 2005 from Mawlamyine University. However when he was young, he wanted to be a policeman to bring justice to the community.  He grew up on fiction novels were characters inspired him to believe that dream do come true.  As he grew up, he realised that being a lawyer may be a better way to achieve justice.  He saw the greatest need for service through the provision of legal aid for the people in need. In 2007, he started working for a chamber in Mawlamyine. In 2008, he achieved Higher Grade Pleader license.  He wants to use his skills and passion for justice to stop corruption and torture in the justice system.
---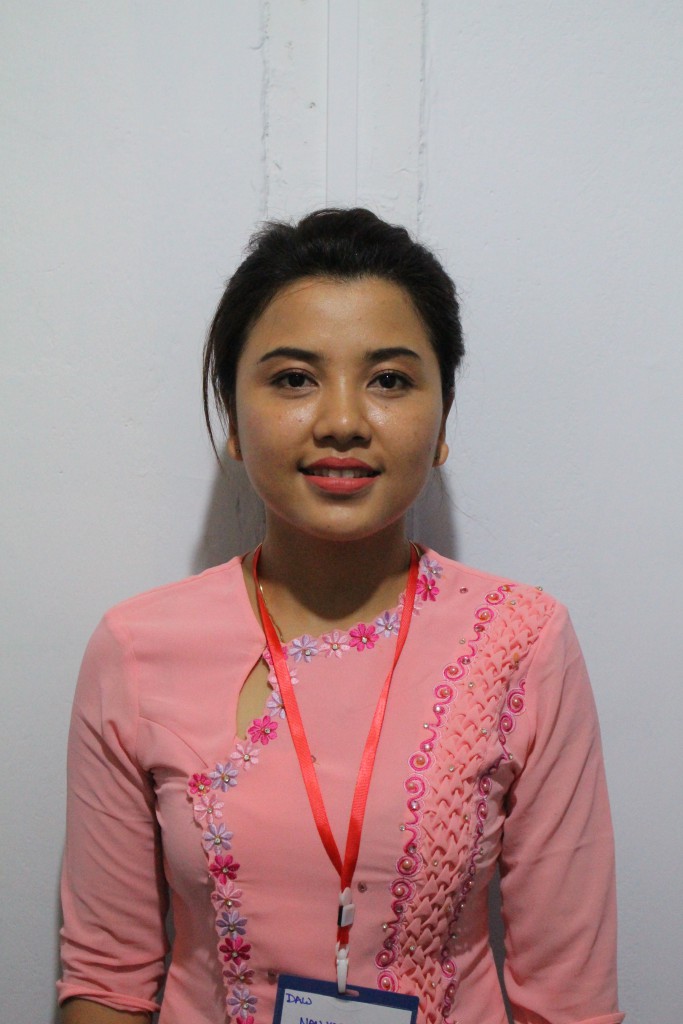 Daw Nan Yar Hta Nyar Kyu, Paralegal 
Daw Nan Yar Hta Nyar Kyu received her law degree in 2012. After this she worked for a law firm in Hpa-An where she learnt about the Myanmar justice system and the court proceedings. In 2015, she received her Higher Grade Pleader license. These experiences have led her to become a more skilled and successful lawyer. She  has collaborated with her lawyer friends and represented people who are social under-privileged and cannot afford to hire a lawyer. She is passionate and proud to work for IBJ and helping Myanmar people to get the justice and fairness they deserve.
---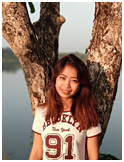 Daw Wai Wai Khine
Daw Wai Wai Khine is the Admin and Finance Officer of Hpa-An Justice Center. She graduated with a degree in Bachelor of Economics(Statistics) in 2014 and had extensive experience as a Senior Fianance Assistant at CB Bank Myanmar. She decided to join IBJ since she wants to help the citizens of Myanmar who do not have any legal knowledge and have been charged with criminal offence.
---
Kalaw Justice Centre
Daw Wai Wai Zune 
---
Naypyitaw Justice Centre
 Daw Wint Wint Aye