Burundi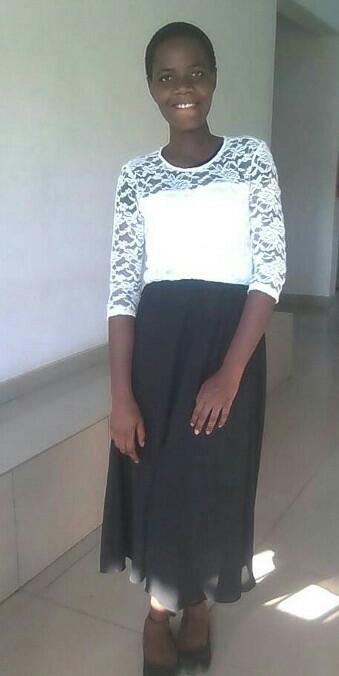 Judith Tumaini
Judith is a third-year law student in the University of Burundi, where she enrolled after being the only girl in her high school. Her project is to create an association of lawyers called Programme d'Initiatives pour l'amélioration de l'accès aux mineurs incarcérés à la justice au Burundi (Program of Initiatives for the Improvement of Access to Justice for Incarcerated Minors in Burundi). It hopes to improve legal assistance and support for minors in general, particularly those who are incarcerated or reincarcerated. It intends to disseminate this association in as many schools as possible, and to encourage the use of alternative measures (community service, suspended sentences) to incarceration for juvenile primary offenders to enable young people in conflict with the law to enjoy other rights, in particular the right to education.
Marcelline Witonze
Marcelline is a third-year law student in the University of Burundi. Marcelline's project proposes to organize awareness campaigns in her own community in the north of the country. She intends to set up conferences in the communal high school, and to create a school club to defend the rights of detained minors. She details certain types of activities carried out by the club thus formed, such as the organization of a show in which sketches related to juvenile justice will be performed, a visit to the Kabarore judicial police to analyze the conditions of detention of minors, or the organization of a game contest.
Michel Archange Irakoze
Michel's project proposes to host a series of workshops, seminaries, and conferences to raise awareness about access to justice and the rights of minors in Burundi's legal system.
Salvator Aburemyi
Salvator's project intends to create a register with all the relevant information on incarcerated minors (age, sex, regions of origin, etc.). It also intends to examine the reasons for the imprisonment of these young people, the way they are treated, whether they are sufficiently protected by the institutions, and to set up a follow-up to identify cases of recidivism and try to understand them. He will provide monthly reports and advocates for substantial reforms with his empirical data and on-the-ground stories in churches, universities, judicial help and civil society groups, and intends to share his findings on relevant websites and news sources.
Cameroon
Aboubakar Mamadou and Gaelle Alima
Aboubakar and Alima have collaborated on their project which proposes to create a capacity building mechanism to facilitate incarcerated juveniles access to the public prosecutors office through creating an office that has psycho-social assistance, legal aid and a listening room. The project will promote the social integration of juvenile minors re-entering society, provide a legal space for defenceless minors and to reduce the speed that it takes for incarcerated minors to be seen in court.
Colombia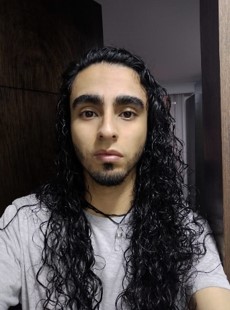 Mateo Acosta Cardona
Mateo is a 23 year old law student in Medellin who is a member of a research group that conducts studies into penitentiary law and monitors the development of these issues across the country. Mateo's project proposes to use Facebook groups to weaken the barriers surrounding access to justice for detained youth. Mateo describes the existence of some effective Facebook groups of lawyers who give and receive help for their judicial projects and argues that given the ease of creating a social media group he could gain the interest of jurists, lawyers, judges and officials all with an interest in supporting incarcerated juveniles.
Eulalia Borja Bedoya
Eulalia is a 25 year old sociology student whose project proposes to work in Medellin city, Colombia to address the masses of young people who are being detained and often assaulted by the police during protests. They are detained often for up to three days without access to a lawyer and then they are released by judges without being offered justification for their arrest. Eulalia's project will create an app that allows people participating in marches to rapidly notify people if they are being arrested, sharing the location of the arrest and where they are being taken. This will enable the lawyer to access them and to provide them with counsel and representation and will avoid arbitrary detentions. Alongside this she will conduct youth campaigns in schools and on social media to make them aware of their existing youth rights.
Democratic Republic of Congo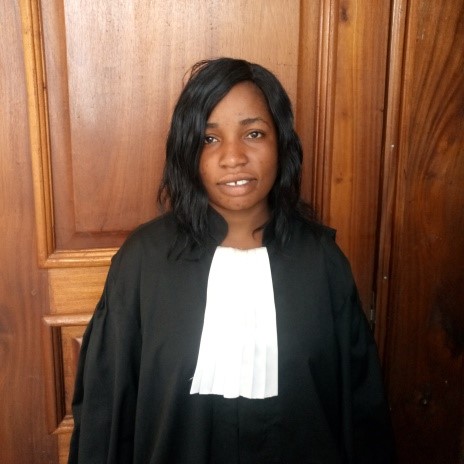 Rachel Mugula
Rachel completed her training at the Official University of Bukavu and completed a professional internship during which she assisted girls who were victims of sexual violence. She also joined an association of women lawyers in the city of Uvira. Her project intends to implement a strategy to provide rapid legal and psychosocial support to children in conflict with the law. This includes setting up a hotline in police stations and prosecutor's offices to notify the police of a young person's arrest and put all stakeholders in touch with each other, as well as the transmission of information in professional circles, particularly on the role of social workers.
Dorcas Shabani
Dorcas is a law student at l'Université Officielle de Bukavu and is the coordinator of the organization "Ladies and Future". She is committed to improving the rights of women and young girls across the Democratic Republic of Congo, having witnessed that young incarcerated girls are often in prison for crimes such as witchcraft and are not treated in accordance with the international rights of the child. Dorcas's project has three parts. Firstly, she intends to install posters in police stations and detention centres with an emergency number that young girls or their families can call for free in case they need legal aid. Secondly, she aims at developing a network of lawyers passing through prisons during the month to identify and monitor any incarcerated young girls who are in need of legal assistance, or who have had their rights violated. Lastly, she will run a rights campaign, specifically in schools.
Elie Noel Barhimanya
Elie-Noel's project consists of disseminating the telephone contact details of volunteers to judicial defenders, magistrates, judicial police officers and heads of neighbourhoods, so that news of juvenile arrests can be spread and taken into account. This will create a network of justice stakeholders who can collaborate together.
Floribert Nasekwa
Floribert is a third-year law student at the Université Officielle de Bukavu. He intends to organize conferences in the territory of Kalehe for students, but also for judicial police officers lacking procedural notions. The participants in these conferences will disseminate the lessons learned with the help of pamphlets containing awareness-raising messages. Finally, it aims to raid prisons to produce reports on the legality of the arrest of imprisoned minors that it would transmit to the competent authorities.
Noe Bujiriri
Noé has completed his training at the University of Goma. His project proposes to set up a toll-free number to receive alerts on cases involving children in conflict with the law and the creation of a Whatsapp group to share information between protection actors. It also intends to advocate to the relevant institutions to offer rapid judicial and psychosocial support to minors, particularly through the work of social workers.
India
Niranjana
Niranjana is 21 year olds and from Kerala and has submitted a project intended to reintegrate juveniles back into society, with the overall goal of reducing the number of reoffenders and reintegrating young individuals into society without stigma. Niranjana plans on hosting a series of conferences, advocacy campaigns and trainings which will involve counsellors, probationary officers, social workers, paralegal volunteers and community members. The overall goal of these is to increase re-integration of juveniles, provide a sense of belonging and thus reduce repeat offending.
Nitish Parwani
Nitish Rai Parwani is a 24 year old law-clerk working with a Supreme Court Judge in India who joined the IBJ Youth for Youth Justice movement after realizing that legal aid was inaccessible to many who did not benefit from societal privileges. Nitish's project works with students and community members through legal awareness programs. The project proposed by Nitish is a Young Leaders for Legal Literacy program which operates at a grassroots level engaging students from different linguistic, cultural and legal backgrounds to educate their communities about their basic rights under statutory laws in India. This project aims to reach 15,000 community members in one year and to empower them by educating them about their rights. Nitish intends on working with local government bodies, police departments and legal service authorities alongside schools and community members.
Kriti Khatri
Kriti is a 21 year old student studying a joint Bachelors in Business Administration and Law in Greater Noida, India. Kriti was alarmed by the lack of awareness and respect of prisoner's rights in India and so proposes to use technology to better serve the prisoners needs. Kriti proposes the use of telemedicine to allow juvenile prisoners to consult with medical personal from distance through video conferencing to improve healthcare in prisons and reduce the costs of healthcare for individual prisoners. Alongside this she proposes the creation of a data base which will ensure correct, timely and accurate information sharing and will enable prisoners who have served their full sentence to be released, thus reducing overcrowding. Kriti's ideas intertwine technology, specifically through tools such as video-conferencing as well as data bases, in order to improve youth access to justice.
Yaqoob Alam
Yaqoob is a 22 year old law student in Lucknow with experience volunteering with criminal justice and police accountability initiatives. Yaqoob's project is in response to the fact that 67.7% of India's prisoners languishing in jails have not had a trial, of which 46.8% of these individuals are between 18-30. Yaqoob's project is focused on the juvenile prisoners 'right to live with dignity' through a two step procedure; firstly to collect data and information that demonstrates non-compliance of constitutional provisions. The second step involves taking appropriate strategic action to fix this non-compliance, in terms of welfare and well-being of prisoners.
Srihari Kothandapani
Srihari is 15 from Chennai and is currently in 10th grade at school. Alarmed by the lack of awareness about child rights across India Srihari entered the competition in order to fill the gap in India's educational system which does not educate children about the constitutional rights of the child. Srihari proposes to make a 'Rights Bot' that will help children, like himself, learn about their rights. The bot will be launched in tandem with rights awareness Youtube videos and pdf stories about child rights. Alongside this the bot will provide links and contact information of lawyers and of their rights for particular crimes that may have been committed. This will result in a community of rights aware children, who are able and willing to demand their rights, which is hoped will lead to a drop in youth incarceration and a reduction in violation of children's rights. WhatsApp is the most commonly accessed application and there are 66million children in India who are active internet users so Srihari hopes that with $1500 his project will be able to reach 50,000 children
Nigeria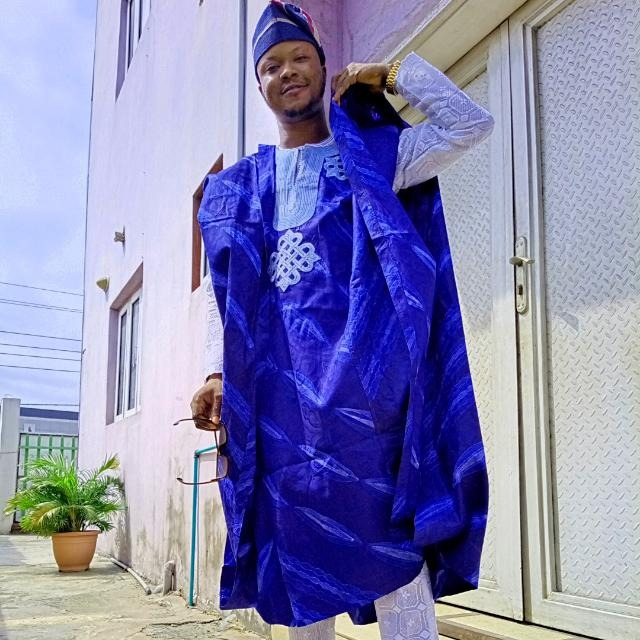 Damilare Adedeji
Damilare is a lawyer whose project proposes to enhance communication between the essential players in the Nigerian criminal justice system through using technology to link all the essential players in the criminal justice system. Through visits to prisons, police stations and other state juvenile custodial institutions to assess methods of documentation and communication sharing between stakeholders handling youth cases.
Prince Charles Dunkwu
Prince Charles is a 16 year old student at the University of Lagos with a keen interest in improving criminal justice for youth and ensuring access to justice for all. Having come into contact with juvenile prisoners detained in adult prisons without access to a lawyer through his volunteer work, Prince Charles was motivated to apply to the competition. This project will undertake visits to prison and police institutions to conduct needs assesments on the conditions of young persons in detention facilities in the Ogun state, secondly this information will be documented and published, including lists of detained juveniles and their images and the offences they have been charged for. This information will then be distributed to NGO's, parliament and detention centres in order to highlight the plight of juveniles in prison. Lastly the project will prepare human rights messages and jingles relating to the condition of juveniles in detention in Nigeria and to have individual children and youth groups recite them on national television.
Princess Dunkwu
Princess Dunkwu is a 16 year old secondary school student with a keen interest in improving criminal justice for youth. Through her father's role as a human rights defender she was able to visit prisons and interact with incarcerated youth, many of whom had been languishing pretrial without access to a lawyer. Princess proposes a juvenile justice improvement project with three main activities: to study, document and disseminate information on the conditions of juveniles in prison, police stations and other detention places. Secondly to consult with prison and police officials and provide them with juvenile human rights manuals to improve their knowledge on the rights of juvenile offenders and thirdly to provide legal and administrative support to youth in detention and others in conflict with the law.
Pakistan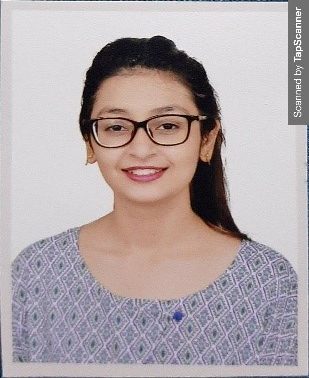 Nimra is a 22 year old student from Karachi, with experience promoting and supporting youths involvement in the betterment of society. The project is called 'Second Chance' whose project proposes to raise awareness among juvenile justice stakeholders, specifically juveniles about their rights provided in the Juvenile Justice System Act of 2018 (JJSA). The project aims to develop an implementation plan of JJSA, with collaboration with Juvenile Justice stakeholders, to propose a risk assessment plan for juveniles arriving in police stations in Karachi. To translate JJSA into easily comprehensible language for juvenile offenders, to prepare Do and DO NOT format educational materials for police officers and to establish a juvenile justice committee. The four pronged strategy will; hold advocacy and policy consultations, conduct risk and needs assessments of juveniles arriving at police stations, educate juveniles and other justice stakeholders and sensitize juvenile justice stakeholders such as police officials.
Rwanda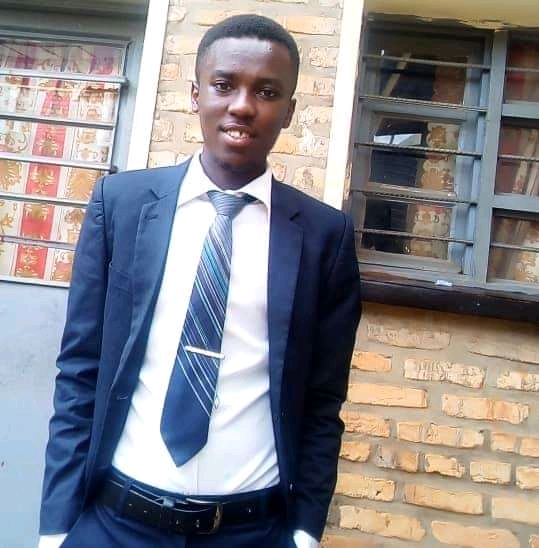 Jean Serge Dukuzimana
Jean Serge is a 23 law student from Southern Rwanda who strongly believes in the power of collaborative work in order to overcome a problem.
Bernard Baingana
Bernard is a 24 year old law student at The University of Rwanda and has experience spreading legal awareness across the Southern Province of Rwanda through past volunteering initiatives.
Belicia Mutesi
Belicia is a 24 year old law student whose project focuses on training young people, beginning at the age of 11, about justice and legal rights in schools.
Bosco Iyakaremye
Bosco is a 22 year old law student at the University of Rwanda, having formerly won two consecutive National Moot Court competitions, and through his position as coordinator at the Students Club against corruption and injustice.
The four Rwanda Youth Justice Champions are working collaboratively on a project that responds to the latent demand for legal education among juveniles, their guardians, parents and society at large through a sensitization campaign specifically focused on protecting juveniles deprived of their rights. The project will also advocate for juveniles to get specialised units within the police service to handle them and this should be specialised officers to work on them being trained from the National Police College since it trains legal scholars. The project utilizes technology, as a tool which can transform access to justice, and make it accessible to juveniles who are detained, for their families and for lawyers.
Thailand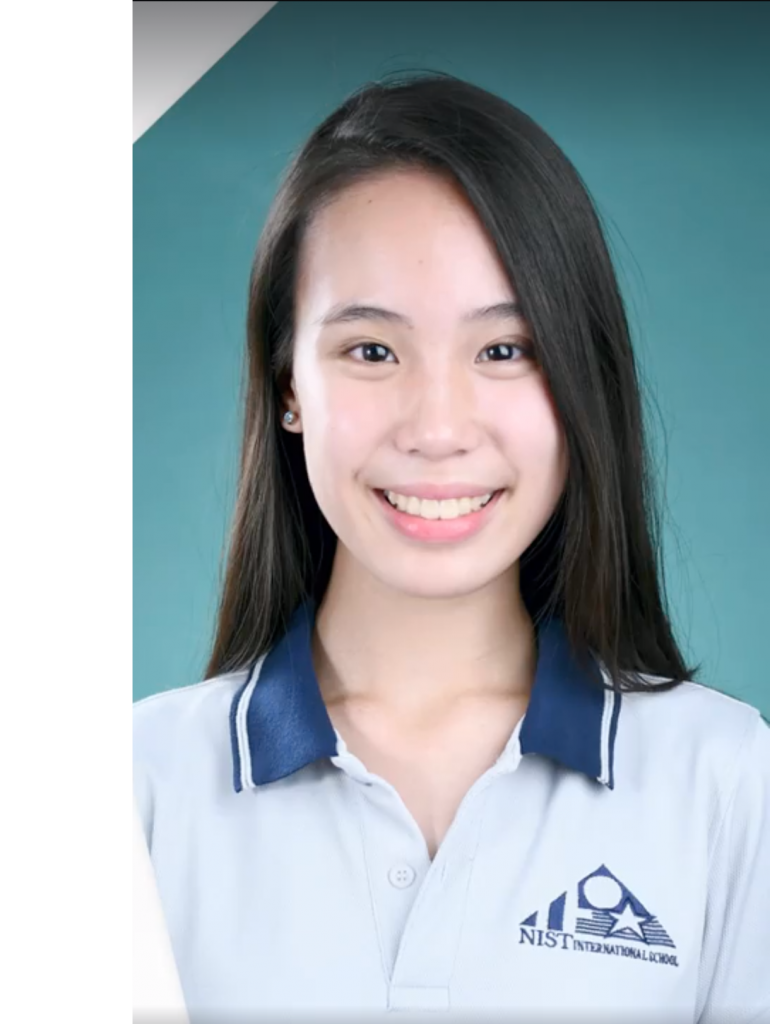 Nita Chen
Nita Chen is a 16-year-old student in Bangkok, Thailand, with a lifelong interest in illustration, animation and storytelling. Nita is drawing upon her creative passions to engage the youth in human rights and to improve juvenile justice in Thailand and globally. This project involves the creation of a 'Choose your own adventure game app' where users role-play a juvenile going through the justice system in Thailand. Alongside her brother, who is a specialist in coding, Nita will develop this game to engage youth in Thailand and globally, and to provide perspective into the realities of criminal justice systems for youth in conflict with the law.
Togo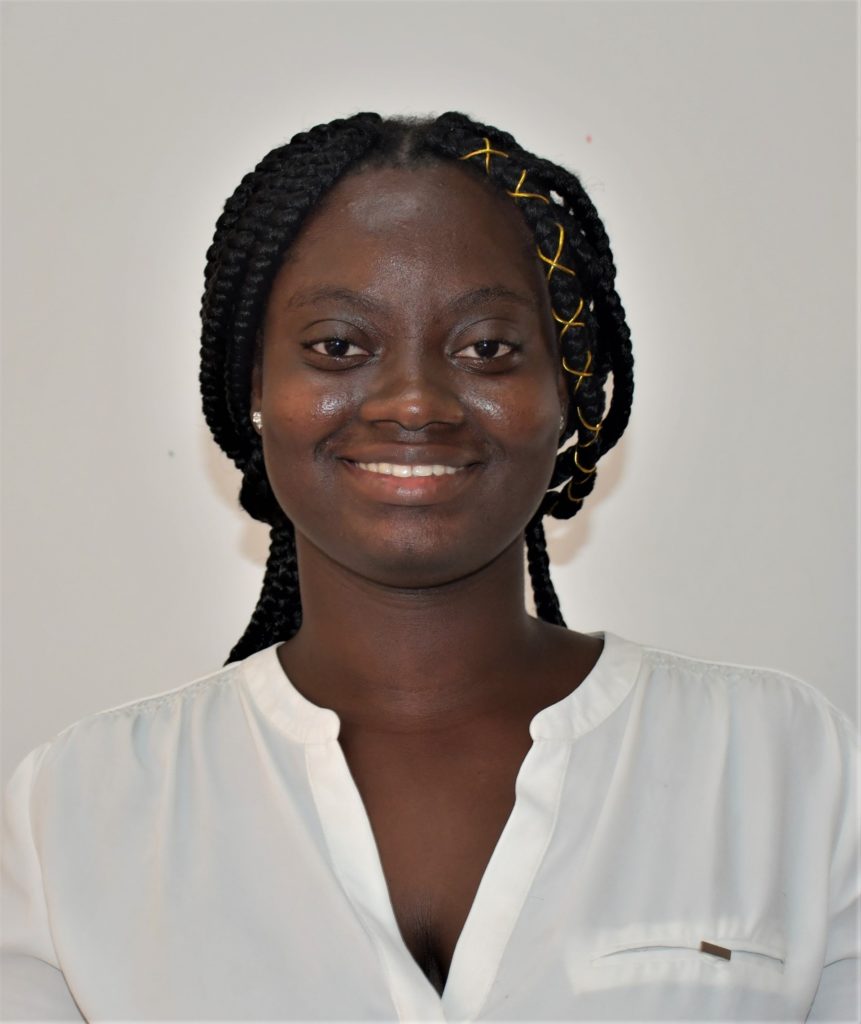 Vanessa Aryitey
Vanessa is a 20-year-old third year student in private law in Togo, and currently works as a legal assistant at the Department of protection for human rights protection of the Collective of Associations Against Impunity in Togo (CACIT), and as the general secretary of the International Association of Legal Students – Togolese Branch (AIEJ-TOGO). Having been passionate about human rights her whole life she has expanded on this to focus her attention on supporting minors in conflict. This project has three primary goals which are intended to ensure that youth have access to lawyers, to mobilize a movement of young people and to eventually lead to government criminal justice reform. The first goal is to offer judicial assistance to five minors that are currently in conflict with the law (at least two girls), secondly to enrol 10 young people in reinforcing access to justice for minors in conflict with the law and to try to get these actions to receive government attention leading to more favourable and efficient government measures.
Zimbabwe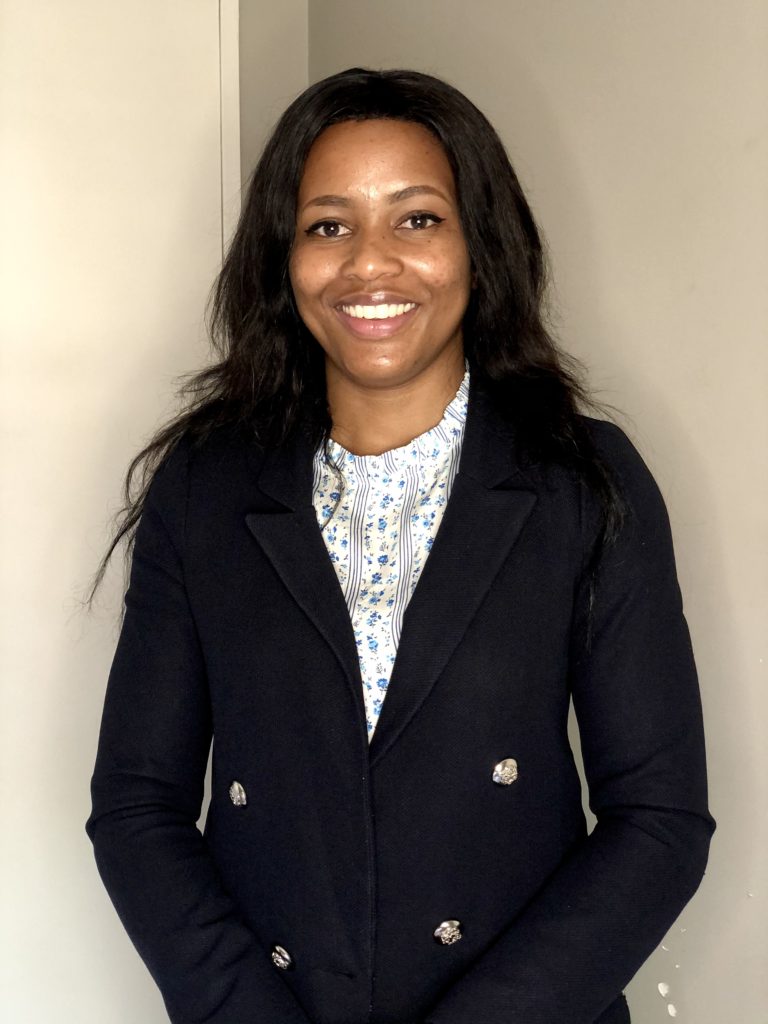 Thandeka Ncube
Thandeka is a 25-year-old Zimbabwean who intends to work in collaboration with a lawyer to give free legal assistance to people summoned to the Rotten Row High Court in Harare (the highest magistrate court in the country). She intends to act as a referral pathway between the different professions involved in the legal process (police officers, prosecutors, magistrates) so that they collaborate, instead of working in isolation. She also wants to spread information on pre-trial diversion. Zimbabwe has a pre-trial diversion program meant to steer juveniles away from the formal justice system for minor offenses. However, this system is not well known even by some police officers resulting in the charging of minors in cases they could have avoided having a criminal record. She also aims to facilitate probation officer reports using her personal vehicle to ensure children have access to justice.
Benin
Houssein Mohamed
Houssein is a 25-year-old jurist who has been working in collaboration with radio stations to spread awareness about their rights in the legal system and Human Rights to Benin's citizens. His project intends to raise awareness through FM-AM Radio in certain areas he calls "zone scolaires" (school zones), so that the main audience of the programs are students and young people. He intends to broadcast in different local languages, engage and educate youth on what rights they are entitled to in the current legal framework of the country.