The IBJ Youth Initiative mobilizes a network of young people from around the world to promote access to justice. Someone who is part of the IBJ Youth Initiative is engaged in our mission to end torture as an investigative tool. Students and young social entrepreneurs with a particular interest in the field of legal and human rights take part in the Youth Initiative.
With your enthusiasm and commitment to social justice, you can play a key role in building the movement to end torture. The IBJ Youth Initiative is committed to working in partnership with young people to raise awareness of the issue of investigative torture and promote access to justice for all.
Mass incarceration and lack of access to lawyers are two key issues currently plaguing legal systems in many countries across the globe. Every day, many children and youth are incarcerated, destined to spend the most crucial years of their lives living in inhumane conditions, often for petty or non-existent crimes. These years spent in jails and prisons, with no access to rights, lawyers, courts, judges are pivotal, and often lead these children to fall into the vicious cycles of poverty, lack of education and criminal behaviour.
As the International Bridges to Justice Youth movement, we have taken it upon ourselves to tackle this issue. We believe the youth are emerging as a powerful force in the global movement towards providing access to justice. As a group, they have consistently demonstrated their affinity for both fundraising and awareness efforts. Despite their talent, we do not believe that young people are being effectively utilized by key stakeholders in the worldwide justice movement. Technology is also not effectively integrated into this movement, with key stakeholders opting for dated advocacy methods that lag behind the current pace of technological advancement. Due to their command over technical advancements across sectors, young people are uniquely positioned to blend new technologies and youth activism to expand access to justice in economically developing countries.
IBJ Youth intends on catalyzing this unused, yet powerful potential by creating an international competition – "Youth 4 Youth Justice" – which would enable young people across the world to participate in project developments. This competition is focused on utilizing the power of youth to fundamentally transform juvenile access to justice. 
Youth for Youth Justice Competition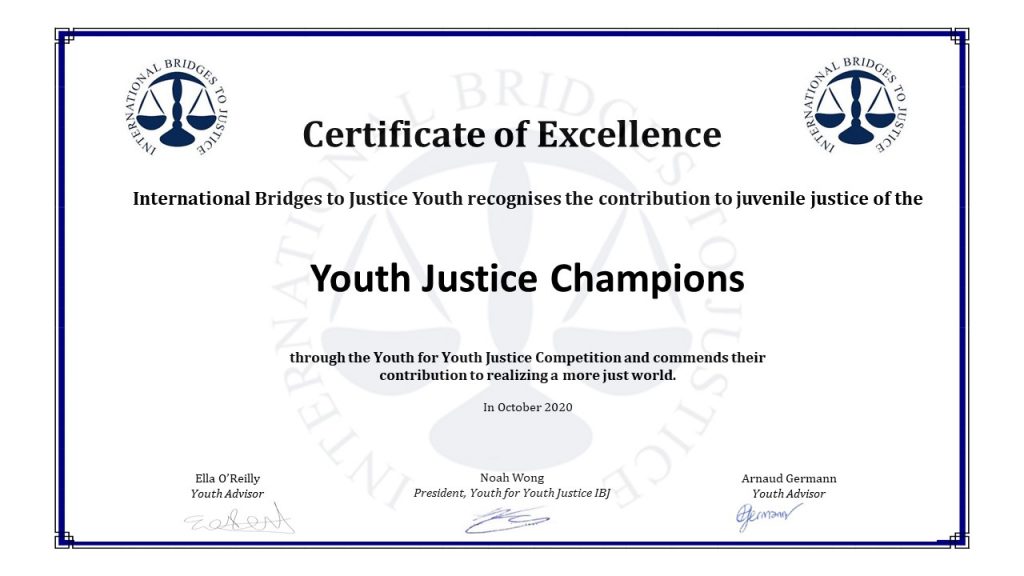 Youth for Youth Justice is a new initiative, launched in the summer of 2019, that connects youth globally and improves juvenile access to justice. The competition, launched in 2020, selected applicants aged between 15 and 25 years. These Youth Justice Champions are the winners of the inaugural Youth for Youth Justice Competition, and they submitted impressive projects which will improve juvenile access to justice in their countries. The winners are from 3 continents and 12 countries, namely Benin, Burundi, Cameroon, Colombia, the Democratic Republic of Congo, India, Nigeria, Pakistan, Rwanda, Thailand, Togo and Zimbabwe. The IBJ Youth movement is made by Youth, for Youth and is unlocking the changemaker potential of young people, helping them to enact change and support children and juveniles in prison.
Meet the Youth Justice Champions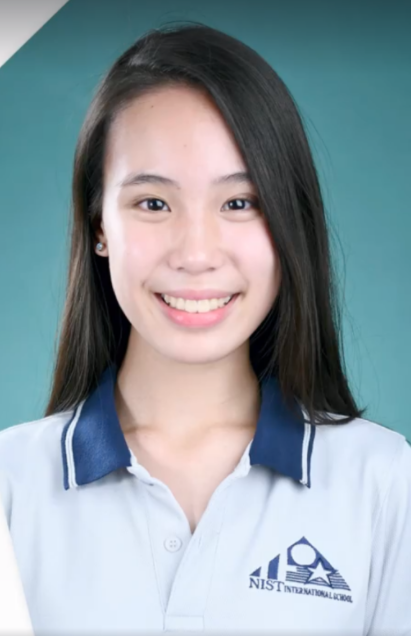 Mission and Vision
Our mission is to mobilize youth as stakeholders in achieving IBJ's goal of implementing due process rights and ending torture universally. We envision this initiative creating a global network of youth chapters who raise awareness about the issues that IBJ deals with. We see youth as a fundamental pillar in achieving IBJ's mission.