Board of Directors
---

Karen Tse – Founder and CEO
A former public defender, Karen first developed her interest in the cross section of criminal law and human rights as a Thomas J. Watson Fellow in 1986, after observing Southeast Asian refugees detained in a local prison without trial. In 1994, she moved to Cambodia to train the country"s first core group of public defenders and subsequently served as a United Nations Judicial Mentor. Under the auspices of the U.N., she trained judges and prosecutors, and established the first arraignment court in Cambodia.After witnessing thousands of prisoners of all ages being held without trials, usually after being tortured into making "confessions", Karen founded International Bridges to Justice in 2000 to promote systemic global change in the administration of criminal justice. In the initial stages, she negotiated groundbreaking measures in judicial reform with the Chinese, Vietnamese and Cambodian governments. Under her leadership, IBJ has expanded its programming to sixteen countries, including Rwanda, Burundi and India. IBJ has created a Global Defense Support Program to bring IBJ assistance to public defenders worldwide. In 2010, IBJ launched the Justice Training Center in Singapore.A graduate of UCLA Law School and Harvard Divinity School, Karen was named by U.S. News & World Report as one of America"s Best Leaders in 2007. She has been recognized by the Skoll Foundation, Ashoka and Echoing Green as a leading social entrepreneur. Karen was the recipient of the 2008 Harvard Divinity School"s First Decade Award, and the 2008 American Bar Association"s International Human Rights Award. She also received the 2009 Gleitsman International Award at the Harvard Kennedy School of Government.
---

Daniel R. Fung – Chair of the Board of Directors
Daniel R. Fung, the first person of Chinese extraction to serve as Solicitor General of Hong Kong, doing so under respectively Governor Chris Patten and Chief Executive CH Tung straddling the territory"s reversion to Chinese sovereignty (1994-8), is Senior Counsel of the Hong Kong Bar and the Chairman of Des Voeux Chambers, voted by Asia Law & Practice as Chambers of the Year for 1999, 2000, 2002, 2003, 2004, 2005 & 2008, and an accredited arbitrator of the China International Economic and Trade Arbitration Commission (CIETAC).Mr Fung is a specialist constitutional lawyer with expertise in the setting up of Special Administrative Regions (SAR"s) and Special Economic Zones (SEZ"s) including the establishment of parliaments and legislative bodies in such regions and zones and has worked with the Central People"s Government in Beijing, the Hong Kong SAR, the Macau SAR, the Shenzhen SEZ and the Zhuhai SEZ Governments. From 1985-1990, he was involved in the drafting of the mini-constitution for the Hong Kong SAR. He has advised UNDP on the Greater Tumen River Initiative and the setting up of a Free Trade Zone straddling China, Russia and North Korea. Mr Fung is Co-Chair of the United Nations Peace & Development Foundation (UNPDF), President of the International Law Association (ILA) Hong Kong Chapter, Honorary President of the International Association of Industry & Commerce (IAIC), President of the Board of the International Bridges to Justice (IBJ), Vice Chairman of the Salzburg Global Seminar (SGS), Vice-President of the Academy of Experts (TAE), Member of the Board of Governors of the East West Center (EWC), Council Member of International Institute for Strategic Studies (IISS), national delegate to the Chinese People"s Political Consultative Conference (CPPCC), elected Council Member of China Law Society (CLS), Founding Governor of the China-US Exchange Foundation, Chairman of the International Advisory Board to the Government of Shanghai Xuhui District and member of the Strategic Development Commission of the Hong Kong Government. Made a Fellow of his alma mater University College London in 2005 where he graduated LLB (1974) and LLM (1978) and a member of Middle Temple since 1974, the English Bar since 1975 and the Hong Kong Bar since 1977, Mr Fung was appointed Queen"s Counsel in 1990 and Senior Counsel in 1997. Mr Fung served on the Basic Law Consultative Committee (1985-90) from its inception to promulgation as Hong Kong"s mini-constitution, as Deputy Judge of the High Court (1992-4) and on the Central Policy Unit of the Hong Kong Government (1993-4). Mr Fung was Visiting Scholar to Harvard Law School (1998-9), Senior Visiting Fellow to Yale Law School (1999), Distinguished Fulbright Scholar for Hong Kong to the United States (2000), Visiting Professor to Peking University Law School (2007- ) and to Sun Yat Sen University Law School in China (2004-7), member of the World Bank International Advisory Council on Law & Justice (1999-2005), special advisor to the United Nations Development Programme (UNDP) on corporate governance in China (2001), on rule of law capacity building in Cambodia and Laos (2000-2), and on the establishment of the Greater Tumen River Initiative and the Northeast Asia Forum, non-executive director of the Hong Kong Securities & Futures Commission (1999-2004) and the Hong Kong Airport Authority (1999-2005). From 2002-2008, Mr Fung served as Chairman of the Hong Kong Broadcasting Authority, an industry regulator of television and radio broadcasting in and out of Hong Kong serving as Asia"s media and communications hub.
---

Joan Darby
Joan M. Darby is a counsel to the Energy, Environmental and Mass Torts Practice in the Washington, D.C. office of Blank Rome LLP. With a concentration on the natural gas energy industry, Ms. Darby has focused on the administrative, regulatory, transactional and judicial aspects of developing energy projects. She also has experience in the airline, railroad, trucking, and maritime industries. In 2004 and 2005, Ms. Darby served as the Deputy Director of International Bridges to Justice. Otherwise from 1980 to 2016, Ms. Darby practiced with the Washington, D.C. law firm of Dickstein Shapiro LLP. She earlier served as a field attorney in the Milwaukee Regional Office of the National Labor Relations Board (NLRB) and a clerk for the NLRB Division of Administrative Law Judges. Ms. Darby is a graduate of Wellesley College, and received her J.D. from the George Washington University Law School.
---

Francis James
Francis James brings over 15 years of international human rights and legal development experience to help chair and lead the board of directors" vision for IBJ. He is currently the senior justice advisor at the United Nations integrated peace-building mission in Bujumbura, Burundi, and was formerly the principal justice and security sector advisor for the Bureau for Crisis Prevention and Recovery at the UN Development Program in New York. In 1994, he directed the Cambodian Defenders Project which trained the first public defenders and later founded Legal Aid of Cambodia, the first nationwide legal aid. He has worked with the Ministry of Justice in Vietnam to establish guidelines for the establishment of a National Legal Aid Agency and regional legal aid offices nationwide. In China, he has worked as an international consultant to UNDP"s project supporting legal aid in China. As a former White House Fellow and Special Assistant in the Office of the U.S. Trade Representative, Francis litigated bilateral legal trade issues before the World Trade Organization in Geneva and consulted on matters concerning China"s WTO accession bid. From 2000-04, Francis was the Director for International Programs at the Vera Institute of Justice, an innovative criminal justice reform organization based in New York.
---

Grace Toh – Treasurer
Grace Y. Toh has been a financial professional for more than 25 years. Grace is the Chief Executive Officer and Co-Founder Abbington Investment Group, LLC and has extensive experience in private banking and wealth management, concentrating on building and managing long term relationships with high net worth clients. Previously, she was a Managing Director and Co-Founder of Toh Michaels Private Wealth Management, LLC, Senior Vice President at HSBC Private Bank and The Private Bank of Bank of America, where she served the unique needs of high net worth individuals and families. She is a graduate of Wellesley College with a Bachelor of Arts degree in Economics and Chinese Studies. In addition, she studied management information systems and accounting at MIT's Alfred P. Sloan School of Management, and earned her Masters of Business Administration in Finance from the Jesse H. Jones School of Management at Rice University. Ms. Toh is a licensed Certified Financial Planner and holds NASD Series 7, 66 and 63. In addition to her duties at IBJ, she is serving or has served on a number of boards, including Wellesley College Business Leadership Council, Wellesley College Alumnae Association, the Smithsonian Women's Committee, Friends of National Zoo, and Financial Planning Association of the National Capital Area, among others.
---
Luis Velasco
Mr. Velasco is an advisor to various organizations primarily focused on economic and social development. He provides advise on various corporate strategy and financial matters including, for NGOs, fund raising, fund management and investment execution. He currently sits on boards such as the World Education and Development Fund (N. Y. based foundation focused on Latin America"s education sector), Promotora Social Mexico (Mexico based foundation focused on providing capital to projects targeted to the bottom of the socio-economic pyramid), and Banco Compartamos (Mexico"s largest Micro-Finance Bank), amongst others. Before returning to Mexico, Mr. Velasco lived for 15 years in France and the U.S. He spent 11 years in NY, with a brief stay in Hong Kong, working in the M&A and Corporate Finance departments of J.P. Morgan and Goldman Sachs & Co. Before leaving NY, he was global co-head of J.P. Morgan"s media M&A practice. During his finance career he initiated and executed capital markets, mergers and acquisitions, principal investment and other advisory assignments for clients across various industries. He has a Masters degree in Business Administration from Harvard University and a Civil Engineering degree from Universidad Anahuac. He is fluent in English and Spanish, and conversant in French.
---

Mia Yamamoto
Mia Yamamoto has had a distinguished career in criminal law spanning over 30 years. She is a past chair of the Multicultural Bar Alliance, and a past chair of California Attorneys for Criminal Justice – a statewide organization of over 2500 private and public defenders, and a California State Bar Delegate to the American Bar Association. She has served on a number of boards and committees for groups including the Asian Pacific American Bar Association, ACLU, LA County Bar, National Lawyers Guild. She has conducted lectures and spoken on a number of panel discussions including the President"s Initiative on Race, the ABA, the Asian Pacific American Bar Association, CACJ/CPDA Death Penalty Seminars. She is called upon regularly to do commentaries in the news media on issues related to criminal and constitutional law.
---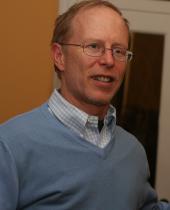 John Jameson
John founded the firm in 1996 to build on his telecommunications, political and government experience. Under his leadership, Winning Connections has become America's premier telephone voter contact firm for progressive groups, causes, and candidates.John has led Winning Connections to earn more Pollie Awards from the American Association of Political Consultants than any other firm in our field. Their research-driven approach has helped win some of the closest races in the country, including Jon Tester for Senate, Al Franken for Senate, and Dan Malloy for Governor. Their clients have ranged from Planned Parenthood, Mayors Against Illegal Guns and the Sierra Club to Obama for President, the American Cancer Association and the Human Rights Campaign.
Prior to starting Winning Connections, John garnered significant political and telecommunications experience. He managed four statewide campaigns, and served as a congressional chief-of-staff, and gained in-depth knowledge of telephone technology at American Mobile Satellite Corporation.
Jameson, who lives in Washington, DC, is a native of Eupora, Mississippi. He deepened his understanding of America in the two years he spent selling waterless cookware in 44 states. He has also travelled to more than 30 countries on five continents.
John earned a BA from Millsaps College, a JD from Duke Law School and an MBA from Harvard Business School. His writing has appeared in The New Republic, Playboy and Campaigns & Elections. He has served in leadership positions in organizations including Christ Episcopal Church, International Bridges to Justice, the Ballot Initiatives Strategy Center, and Harvard Business School DC Alumni Association.
---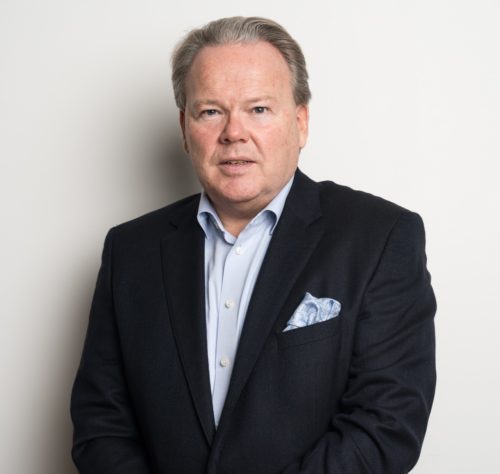 Rolf Olsen 
Rolf Olsen is CEO of Leidar, an international advocacy, branding and communication consultancy with offices in Geneva, Brussels, London, Dubai and Oslo/Kongsvinger.  He is also Honorary General Consul for Norway in Geneva and Canton Vaud.  In addition to chairing Leidar's boards, he is on the boards of Osmotex and Reuge. Rolf has more than 40 years' experience in communications, the last 30 at a top tier international level. Before setting up Leidar, he was CEO Continental Europe of Weber Shandwick. Prior to this he held executive positions at both European and global level for two American Fortune 50 companies; firstly 13 years with Digital Equipment Corporation and then five years with Motorola. Before joining Digital, he was night editor in a daily newspaper, Public Relations Manager at the Norwegian Association of Disabled Persons and information officer for a political party working in the Norwegian parliament. He lectures regularly at the Graduate Institute in Geneva.