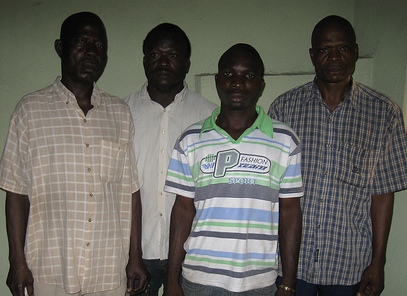 Patrick's most recent case, concerning the theft of a car, has been drawn out for almost a year. In July of 2008, a man brought a Toyota Camry Car to a garage, where one of the mechanics had offered to sell it for him. This was not out of the ordinary; the garage frequently sold second hand cars and the mechanic had previously sold four cars for this particular client. Unfortunately, while the car was on display for sale the garage was broken into and the car was stolen. Upon finding the car missing, the mechanic contacted the nearest police station.
The police then made a series of arrests around the crime; the first man to be accused was Mr. Arinze who had visited the garage a handful of times and had expressed interest in purchasing the second-hand car. He had called the garage the same day the car was stolen to inform the mechanic that he would be coming to purchase the car the following day. Mr. Arinze was released from custody upon making a statement to the police. The police then arrested all the mechanics, panel beater and technicians that were working at the garage at the time and detained them for four days; from the 19th to the 23rd of December, 2008. They were reportedly released after making a statement to the Police, however they claim that the police extorted money from them in exchange for their release.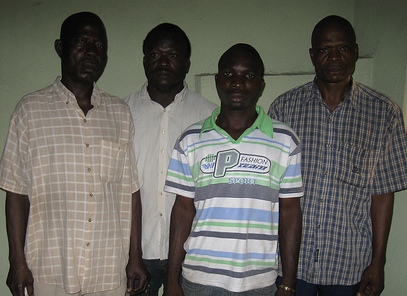 In March 2009, the case was transferred to Alagbon Police Station, where the police immediately arrested five suspects (shown in the above photo). Following a call from one of Patrick's paralegals, Patrick and Ms. Shobowale – a member of Patrick's legal team – went to the Police station and affected their release. However, the police say their release is contingent upon them reporting to the station every day. They say this is necessary for them to continue with the investigation. Patrick believes that this is a breach of their right to personal liberty, and he promptly filed an application for the enforcement of the detainees' fundamental human rights at the High Court, presided over by Honorable Justice Onyeabo. He has asked the court to prohibit the police from demanding that they report to the station on a daily basis and threatening them with further arrest. The date of the hearing has been booked for the 7th of April, 2009 so stay tuned!