Access to legal education is a cornerstone of increasing public defender capacity around the world. With these tools, IBJ aims to create a universal standard for defence practice.
IBJ eLearning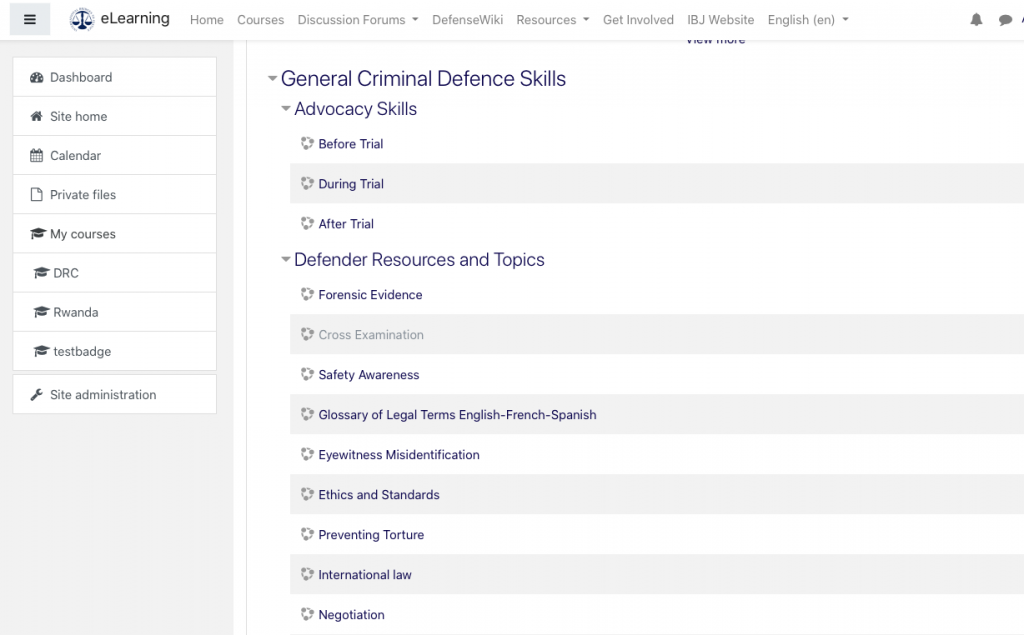 Since 2010 IBJ has offered on-demand interactive eLearning courses, training lawyers to represent defendants in the criminal justice system. Tailored to train lawyers worldwide with increased competence in legal representation, eLearning resources focus on skills-building, including client interview skills, cross examination tactics, and legal intervention for prevention of custodial torture. They are designed to provide a common, consistent level of understanding and knowledge among defenders throughout the world, reflecting both local laws and international human rights standards.
Today, IBJ has over 265 e-Learning modules available for lawyers in 27 different countries. Whether you are a lawyer in India, Cameroon or Rwanda, IBJ eLearning offers you an invaluable opportunity to hone your legal skills through online training. Crucial concepts are captured through online video, narrated slideshows, short quizzes and other multimedia tools.
IBJ eLearning not only provides modules honing lawyers' legal skills, it also contains an extensive database of IBJ-developed resources. These include Defender Resource Manuals designed for Burundi, China, Rwanda and Zimbabwe, Defender Scorecards, Criminal Justice System Scorecards, and Legal Needs Assessment reports. All resources can be downloaded for free.