Board of Directors
---

Daniel Fung – Chair of the Board of Directors
Daniel Fung, the first person of Chinese extraction to serve as Solicitor General of Hong Kong, doing so under respectively Governor Chris Patten and Chief Executive CH Tung straddling the territory's reversion to Chinese sovereignty (1994-8), is Senior Counsel of the Hong Kong Bar and the Chairman of Des Voeux Chambers, voted by Asia Law & Practice as Chambers of the Year for 1999, 2000, 2002, 2003, 2004, 2005 & 2008, and an accredited arbitrator of the China International Economic and Trade Arbitration Commission.  Daniel is a specialist constitutional lawyer with expertise in the setting up of Special Administrative Regions (SARs) and Special Economic Zones (SEZs) and establishing their parliaments and legislative bodies.  He has worked with the Central People's Government in Beijing, the Hong Kong SAR, the Macau SAR, the Shenzhen SEZ and the Zhuhai SEZ Governments. From 1985-1990, he was involved in drafting the mini-constitution for the Hong Kong SAR. He has advised the United Nations Development Programme (UNDP) on setting up of a Free Trade Zone straddling China, Russia and North Korea.
Daniel is President of the International Law Association Hong Kong Chapter, Honorary President of the International Association of Industry & Commerce, Vice-President of the Academy of Experts, Member of the Board of Governors of the East West Center, national delegate to the Chinese People's Political Consultative Conference, elected Council Member of China Law Society, Founding Governor of the China-US Exchange Foundation, Chairman of the International Advisory Board to the Government of Shanghai Xuhui District and member of the Strategic Development Commission of the Hong Kong Government. Made a Fellow of his alma mater University College London in 2005 where he graduated LLB (1974) and LLM (1978) and a member of Middle Temple since 1974, the English Bar since 1975 and the Hong Kong Bar since 1977, he was appointed Queen's Counsel in 1990 and Senior Counsel in 1997. Daniel served on the Basic Law Consultative Committee from its inception to promulgation as Hong Kong's mini-constitution (1985-90), as Deputy Judge of the High Court (1992-4) and on the Central Policy Unit of the Hong Kong Government (1993-4). He was Visiting Scholar to Harvard Law School (1998-9), Senior Visiting Fellow to Yale Law School (1999), Distinguished Fulbright Scholar for Hong Kong to the United States (2000), Visiting Professor to Peking University Law School (2007- ) and to Sun Yat Sen University Law School in China (2004-7), member of the World Bank International Advisory Council on Law & Justice (1999-2005), special advisor to the UNDP on corporate governance in China (2001), on rule of law capacity building in Cambodia and Laos (2000-2), and on the establishment of the Greater Tumen River Initiative and the Northeast Asia Forum, non-executive director of the Hong Kong Securities & Futures Commission (1999-2004) and the Hong Kong Airport Authority (1999-2005), and Chairman of the Hong Kong Broadcasting Authority (2002-2008).
---

Karen Tse – Founder and CEO
A former public defender, Karen Tse first developed her interest in the cross section of criminal law and human rights as a Thomas J. Watson Fellow in 1986, after observing Southeast Asian refugees detained in a local prison without trial. In 1994, she moved to Cambodia to train the country"s first core group of public defenders and subsequently served as a United Nations Judicial Mentor. Under the auspices of the U.N., she trained judges and prosecutors, and established the first arraignment court in Cambodia. After witnessing thousands of prisoners of all ages being held without trials, usually after being tortured into making "confessions", Karen founded International Bridges to Justice in 2000 to promote systemic global change in the administration of criminal justice. In the initial stages, she negotiated ground-breaking measures in judicial reform with the Chinese, Vietnamese and Cambodian governments. Under her leadership, IBJ has expanded its programming to sixteen countries, including Rwanda, Burundi and India. IBJ has created a Global Defense Support Program to bring IBJ assistance to public defenders worldwide. In 2010, IBJ launched the Justice Training Center in Singapore. A graduate of UCLA Law School and Harvard Divinity School, Karen was named by U.S. News & World Report as one of America's Best Leaders in 2007. She has been recognized by the Skoll Foundation, Ashoka and Echoing Green as a leading social entrepreneur. Karen was the recipient of the 2008 Harvard Divinity School's First Decade Award, and the 2008 American Bar Association's International Human Rights Award. She also received the 2009 Gleitsman International Award at the Harvard Kennedy School of Government.
---
Christine Cervenak
With over 30 years of experience in human rights and international law, Christine Cervenak has focused her efforts on advocacy, strategic consulting, teaching and research.
Chris served in the Office of the Legal Advisor of the U.S. Department of State, as Legal Officer for the United Nations Relief and Works Agency's West Bank Operations, and with the UN's peace operation in El Salvador. She worked extensively in strategic planning and conflict resolution, consulting to such clients as The Asia Foundation, Harvard Law School's Program on Negotiation, USAID and Mercy International Association's Global Action office. While living in Santiago, Chile, she was a director at the University of Chile Law School's Human Rights Center. For six years, she was the Associate Director at the University of Notre Dame's Center for Civil and Human Rights, where her teaching and research focused on issues of human rights and human trafficking. A University of Notre Dame graduate, she studied at the Graduate Institute of International Studies in Geneva, earned a J.D. from UCLA, clerked on the U.S. Court of Appeals for the Ninth Circuit, and was a Visiting Fellow at Harvard Law School's Human Rights Program. In 2001, she was honored by Notre Dame with the Rev. John J. Cavanaugh, CSC, Award for public service. 
---

Joan Darby
Joan Darby practiced law in Washington, DC with the law firms of Dickstein Shapiro LLP and Blank Rome LLP, focusing on the administrative, regulatory, transactional and judicial aspects of developing projects in the natural gas industry. She also has experience in the airline, railroad, trucking, and maritime industries. She earlier served as a field attorney in the Milwaukee Regional Office of the National Labor Relations Board (NLRB) and a clerk for the NLRB Division of Administrative Law Judges. In 2004 and 2005, Joan served as the Deputy Director of International Bridges to Justice. Joan is a graduate of Wellesley College, and received her J.D. from the George Washington University Law School.
---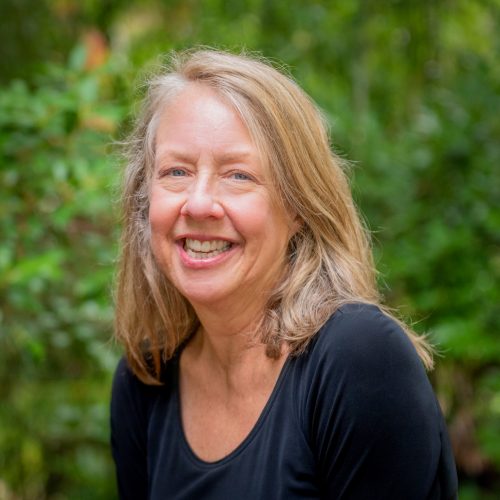 Sheila Dennis
Sheila Dennis is the Senior Director of Development for the Economic Studies program at Brookings Institution. In this role, she serves as a member of the senior leadership team in Economic Studies, setting the strategic direction for the program's long-term, sustainable growth and working closely with the Vice President and scholars on engaging and soliciting donors. Prior to joining Brookings in August 2020, Sheila was the Director of Principal Giving and Interim Associate Dean of Development and External Relations at Harvard Divinity School. Bringing over three decades of fundraising experience to Brookings, she has also held senior development positions at The Wilderness Society, Deerfield Academy, the Union of Concerned Scientists and The Nature Conservancy, in addition to work at Yale University and the American Museum of Natural History and other organizations.  Sheila graduated from Mount Holyoke College with a BA in Politics. When she is not working, Sheila is an outdoor enthusiast and loves hiking, walking and cycling. Sheila lives in Chevy Chase, Maryland.
---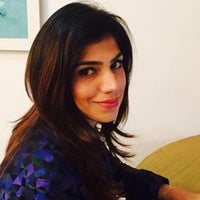 Pooja Duggal
Pooja Duggal is a renowned Nutritionist and one of the top five women in the global Diamond Industry. While spearheading the Indian arm of the largest diamond trading companies in the world, Rapaport Group, in 2010, she stood up against the diamond industry in India, a multi-billion dollar industry, as the voice that condemned blood diamonds, which had made their way into the country. She is a qualified gemologist awarded by the Gemological Institute of America.
Pooja is also is the CEO and Founder of HealthHunt,  a content-led marketplace in the health and wellness space that is gravitating towards an AI-based platform. Using innovative technology, HealthHunt is powering some of Asia's largest corporates, schools and colleges with a curated repository of wellness information that's verified and fact-checked through its tool—the health wire. Entrepreneur, leader, mother to a beautiful baby boy, Aramnäya and wife to an incredible Geek, Sachin Duggal – she spends her spare time travelling, doing yoga, reading, and cooking healthy meals.
---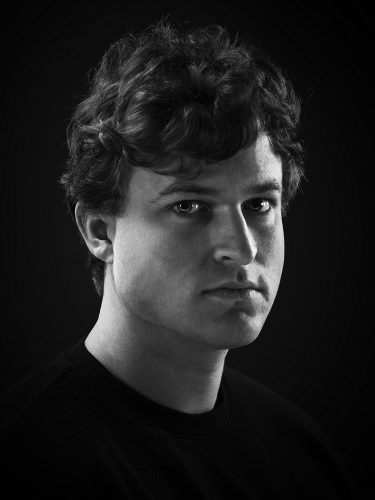 Henry Elkus
Henry Elkus is Founder and CEO of Helena. Helena is a global problem solving organization. Its purpose is to identify potential solutions to critical global problems and directly implement them through individual projects. Helena's past and current work has addressed elements of climate change, governance reform, exponential technologies, existential risk mitigation and more.
Helena works alongside a small group of exceptional leaders called Helena Members. The members represent Helena's core ability to analyze global trends and problems, source and develop potential solutions to those problems, and implement those solutions. The members include Four-Star Generals, artificial intelligence experts, Fortune 100 CEOs, Nobel Peace Prize and Scientific Laureates, Academy Award Winners, former CIA Directors, leading Academics, NGO Leaders, explorers, and more.
Outside of Helena, Henry serves as Social Entrepreneur in Residence at The Boston Consulting Group, Special Advisor to the Berggruen Institute, and was named to the Board of Directors of International Bridges to Justice. He also was named to the 2020 Forbes 30 Under 30 list.
---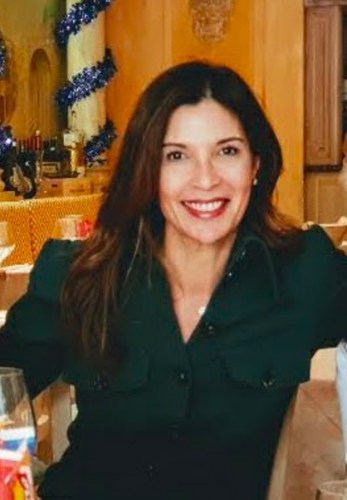 Tracy Holland
Tracy Holland has spent the last 25 years of her professional career leveraging her legal and tax background. She started her career at Arthur Andersen managing a mid sized team that focused on international tax and law for clients like Estee Lauder and Marubeni Corporation, in addition to,  high net worth individuals. She spent the majority of her 25-plus year professional career as a board member of a Family Office. In that function she was involved in many areas including the compliance oversight of all investment transactions.
Tracy's passion has been philanthropy and co–founded  Save Our Lives Ghana, a foster home for 96 children/teenagers in Kumasi, Ghana. Her focused dedication created significant improvement in the living conditions for those children by her ability to engage high net worth individuals in strategic fundraising. In addition, for years running, she successfully organised a team of individuals to attend two week working trips. She also leveraged her strategic thinking and business management skills to ultimately create a financially self sufficient home. Her involvement created systematic ways to secure employment for the children once they are no longer eligible to stay in the home through secondary education/apprenticeships etc. Tracy successfully initiated the building of a primary school on the land to educate the children, which ultimately was able to attract outside paying students thus creating a steady income for the home.  She is also proud to be involved with the Association of Alzheimer charity by organising events for fund raising. 
Tracy holds her Bachelor of Commerce and a Chartered Accountant degree from Rand Afrikaans University in Johannesburg South Africa, and her LLB, Law degree from University of Witwatersrand in Johannesburg South Africa. On a personal note, Tracy became a Yoga Instructor, creating her own Yoga Studio where she taught regularly for over 12 years. In addition, Tracy is a proud mom of two adult children whom she raised in Geneva, Switzerland, and enjoys the mountains and golf.
---
Francis James
Francis James brings over 25 years of progressive senior-level management experience in governance, rule of law, human rights, security sector reform, and post-conflict peace-building at the national and multilateral levels. He also brings a proven track record of leadership in both UN agency and peace-keeping mission contexts and currently serves as the Resident Representative for UNDP in Gabon. He previously coordinated an innovative joint rule of law programme in Haiti; served as the UN Development Programme's deputy country director in Senegal; as Director of the Justice & Human Rights Division in the UN Integrated Office in Burundi; and as a Justice & Security Sector Advisor at UNDP's Bureau for Crisis Prevention & Recovery in NY. Prior to joining the UN, Francis worked for the Vera Institute of Justice, directing its international programs. He has practiced as a corporate attorney with Baker & McKenzie, as a public defender in the US federal courts in California, and helped train the first public defenders in Cambodia. He also served as a White House Fellow under President Bill Clinton.
---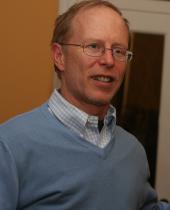 John Jameson
John Jameson founded Winning Connections in 1996 to build on his telecommunications, political and government experience. Under his leadership, the firm has become America's premier telephone voter contact firm for progressive groups, causes, and candidates.  John has led Winning Connections to earn more Pollie Awards from the American Association of Political Consultants than any other firm in the field. Its research-driven approach has helped win some of the closest races in the country, including Jon Tester for Senate, Al Franken for Senate, and Dan Malloy for Governor. Their clients have ranged from Planned Parenthood, Mayors Against Illegal Guns and the Sierra Club to Obama for President, the American Cancer Association and the Human Rights Campaign. Prior to starting Winning Connections, John garnered significant political and telecommunications experience. He managed four state-wide campaigns, and served as a congressional chief-of-staff, and gained in-depth knowledge of telephone technology at American Mobile Satellite Corporation.
John, who lives in Washington, DC, is a native of Eupora, Mississippi. He deepened his understanding of America in the two years he spent selling waterless cookware in 44 states. He has also travelled to more than 30 countries on five continents. John earned a BA from Millsaps College, a JD from Duke Law School and an MBA from Harvard Business School. His writing has appeared in The New Republic, Playboy and Campaigns & Elections. He has served in leadership positions in organizations including Christ Episcopal Church, International Bridges to Justice, the Ballot Initiatives Strategy Center, and Harvard Business School DC Alumni Association.
---
Rolf Olsen is CEO of Leidar, an international advocacy, branding and communication consultancy with offices in Geneva, Brussels, London, Dubai and Oslo/Kongsvinger.  He is also Honorary General Consul for Norway in Geneva and Canton Vaud.  In addition to chairing Leidar's boards, he is on the boards of Osmotex and Reuge. Rolf has more than 40 years' experience in communications, the last 30 at a top tier international level. Before setting up Leidar, he was CEO Continental Europe of Weber Shandwick. Prior to this he held executive positions at both European and global level for two American Fortune 50 companies; firstly 13 years with Digital Equipment Corporation and then five years with Motorola. Before joining Digital, he was night editor in a daily newspaper, Public Relations Manager at the Norwegian Association of Disabled Persons and information officer for a political party working in the Norwegian parliament. He lectures regularly at the Graduate Institute in Geneva.
---
Kelly Otter is Dean of Georgetown University's School of Continuing Studies (SCS). In this role, she oversees the development and delivery of graduate professional programs; liberal studies programs at the undergraduate, master's and doctoral levels; professional certificate programs and custom education; and summer and special programs. 
She leads a team of strategic leaders whose disciplines include academic and faculty affairs, program and curriculum development, assessment and compliance, enrollment management, marketing, digital strategy, operations, and finance and administration. The School comprises approximately 180 staff and faculty, enrolls 3000 degree-seeking students and 7000 non-degree-seeking students. Dr. Otter leads the school's partnership and program development initiatives internationally, primarily in the Middle East, Latin America, India and Southeast Asia.
Dr. Otter's professional portfolio comprises organization design, curriculum development, the design and management of technology-mediated education infrastructures and programs, international education and partnerships, adult and workforce education, and veterans support services. 
Before coming to Georgetown in 2014, she served in academic dean roles at Northeastern University, the University of Pittsburgh, and the College of New Rochelle, and previously held positions in academic administration at New York University. She also taught at each of these institutions in the fields of media studies and interdisciplinary research.
She holds a Ph.D. from New York University in Arts & Humanities Education, an MA from Wayne State University, and her BA from the University of Michigan.
Dr. Otter serves on the New York University Alumni Association Board, teaches in the professional/executive education program of the University Professional and Continuing Education Association (UPCEA), and is a certified executive coach.
---

Luis Velasco
Luis Velasco is the Country Director for Mexico of Amazon Web Services and an advisor to various organizations primarily focused on economic and social development. He provides advice on various corporate strategy and financial matters including, for NGOs, fund raising, fund management and investment execution. He currently sits on boards such as the World Education and Development Fund (N. Y. based foundation focused on Latin America's education sector), Promotora Social Mexico (Mexico based foundation focused on providing capital to projects targeted to the bottom of the socio-economic pyramid), and Banco Compartamos (Mexico's largest Micro-Finance Bank), amongst others. Before returning to Mexico, Mr. Velasco lived for 15 years in France and the U.S. He spent 11 years in NY, with a brief stay in Hong Kong, working in the M&A and Corporate Finance departments of J.P. Morgan and Goldman Sachs & Co. Before leaving NY, he was global co-head of J.P. Morgan's media M&A practice. During his finance career he initiated and executed capital markets, mergers and acquisitions, principal investment and other advisory assignments for clients across various industries. He has a Masters degree in Business Administration from Harvard University and a Civil Engineering degree from Universidad Anahuac. He is fluent in English and Spanish, and conversant in French.
---
Mia Yamamoto
Mia Yamamoto has had a distinguished career in criminal law spanning over 30 years. She is a past chair of the Multicultural Bar Alliance, and a past chair of California Attorneys for Criminal Justice – a state-wide organization of over 2500 private and public defenders, and a California State Bar Delegate to the American Bar Association. She has served on a number of boards and committees for groups including the Asian Pacific American Bar Association, ACLU, LA County Bar, National Lawyers Guild. She has conducted lectures and spoken on a number of panel discussions including the President's Initiative on Race, the ABA, the Asian Pacific American Bar Association, CACJ/CPDA Death Penalty Seminars. She is called upon regularly to do commentaries in the news media on issues related to criminal and constitutional law.
---