Advancing Access to Justice for Women
The Problem
Women and girls are incarcerated at a rate growing faster than any other prison population in the world. Between 2000 and 2021, the number of incarcerated women and girls grew by 53%. While in detention, women and girls are at great risk of gender based violence, including invasive body searches, rape and threat of rape.
This criminalization of womanhood is rooted in multiple layers of discrimination. The vast majority of offenses committed by women are closely linked to poverty, and are often survival mechanisms for themselves and their families. Many legal systems also criminalize abortion, sex work, adultery, and alleged witchcraft, all of which specifically target women.
Predominantly male-dominated criminal justice systems perpetuate this discrimination. In many countries, women make up less than 25% of legal professionals and confront harassment, intimidation and a basic lack of professional respect from justice sector actors. Without women legal champions working from within, justice systems cannot overcome systemic obstacles that hinder women's right to equality and dignity before the law.
IBJ Solution
In response to the widening justice gap faced by women globally, IBJ has sparked a worldwide movement to protect women caught up in criminal justice systems. This includes training for women lawyers, building women defender networks, providing pro bono defense for detained women, convening justice sector roundtables to seek justice solutions for women, and raising public awareness on gender-specific justice issues. Without women, there can be no justice.
Women Lawyers Network
To reduce the gender gap within criminal justice systems, IBJ introduced its first Women Lawyers Network (WLN) in Rwanda in 2017, connecting, training and advocating for women legal defenders. Today IBJ WLNs are also active in Burundi and the Democratic Republic of Congo. In March 2019, IBJ convened nearly 30 leading women defense lawyer from across Francophone Africa for a multi-day training in Rwanda — growing its WLN across the continent.
AA2J Women's Network
With the support of the Swedish Postcode Lottery Foundation, IBJ launched the African Access to Justice Women's Network (AA2J) in June 2021. With a goal of protecting due process rights of women and girls in conflict with the law, 10 African women criminal defense lawyers were awarded fellowships to build AA2J chapters in their own countries – an initiative now spanning 10 African nations in total. With each Fellow working with a hand-selected network of local women defenders, the AA2J network has emerged into a pan-African community of 100 women legal defenders all connected via JusticeHub — IBJ's digital home for the global access to justice community.
Feminist Movement for Change in Syria
With the support of Women's International League of Peace and Freedom, IBJ Syria has launched its Feminist Movement for Change project. Working towards a peaceful post-conflict Syria, IBJ strives to build a gender-responsive justice system where women and girls do not have to fear advocating for their rights. Movement activities include empowering women lawyers through leadership development and training, and promoting an enabling environment for women's enhanced participation in the legal community and policy advocacy arenas.
Advancing Justice for Women in Indonesia
In 2020, IBJ and its Indonesian partners established the Advancing Justice for Women in Indonesia Initiative (AJWI), with the support of the European Union. IBJ's affiliated lawyers are playing an important role in reversing patriarchal attitudes of [in]justice towards women, encouraging revisions of sections of the criminal code that discriminate against women and advocating for new legislation to reduce the risk of gender based violence. AJWI is a leading voice for change for women and justice in Indonesia.
UN Sustainable Development Goals (SDGs)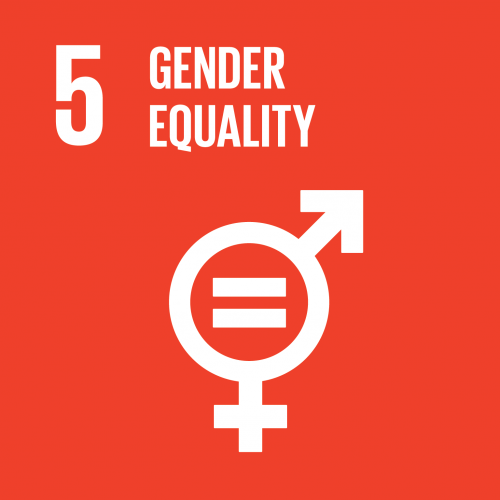 IBJ contributes to SDG 5, empowering women defenders and ensuring women and girls receive equal protection before the law.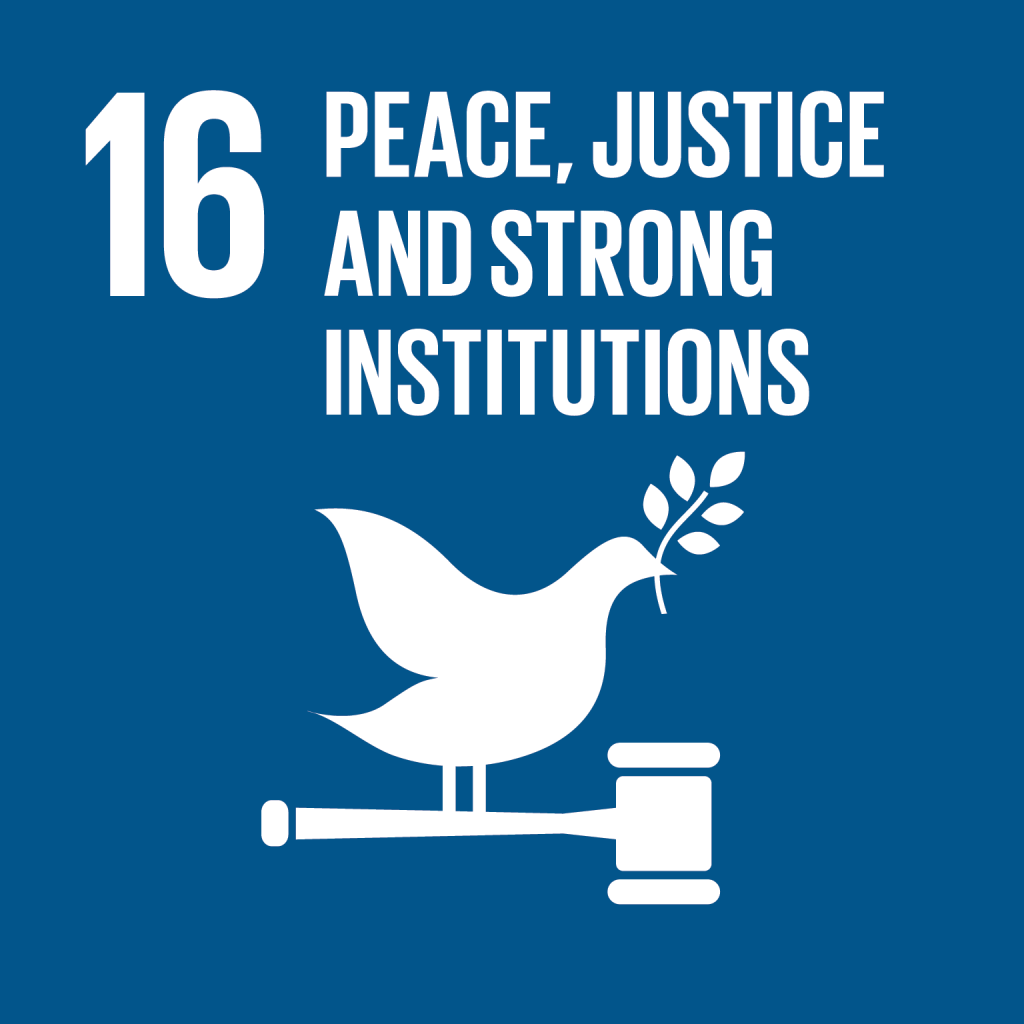 IBJ contributes to SDG 16 – specifically Target 16.3, which seeks equal access to justice for all – by protecting and advocating for due process rights for women and girls.
Issues and Illustrative IBJ Cases
Abortion – Many governments around the world still criminalize abortion in all circumstances. Women accused of abortion are often denied legal representation.
Diah's Story: Suffering from a difficult pregnancy and eager to restart work, 'Diah' in Indonesia was misinformed that it was possible to accelerate her pregnancy and have her baby early at eight months. When Diah was picked up for her appointment, she thought she was being taken to a clinic but was taken to an apartment complex instead. Apprehensive, Diah decided to still go through with the procedure and ingested the three pills she was handed. Shortly thereafter, police raided the apartment and arrested Diah on illegal abortion charges. While being held at the police station, Diah began to have contractions and was moved to the police hospital where she gave birth to her baby. An IBJ affiliated women defender was quickly informed of Diah's case and successfully secured her transfer to a safe house, where she is now being held on bail but able to care for her baby and six-year-old.
Imprisoned for her Husband's Crime – In many countries, women are arrested for crimes they did not commit. In cases where a criminal has fled or cannot be found, their wives, mothers or sisters often are put in jail instead.
Cindi's Story: Frightened after discovering that her husband was illegally possessing a weapon, 'Cindi' reported him to the police. When her husband fled, the police decided to hold Cindi responsible for her husband's actions and arrested her. Separated from her children, Cindi was detained for months, and suffered a serious mental health breakdown. Munguwampaga Birere Dieudonné and Juvenal Cirhuza, two lawyers from DR Congo Bridges to Justice stepped in to provide pro bono representation to Cindi, who is now awaiting her trial.
Adultery – Although criminal definitions of adultery appear gender-neutral, stereotypical discrimination often leads to women facing harsher punishments than men. In many instances, classifying adultery as a criminal activity provides impunity for violence against women.
Ma Nyo Nyo's Story: After getting a divorce, Ma Nyo Nyo, a woman in Myanmar, learned her ex-husband had been imprisoned for a drug-related incident. She was left to care for their two small children and her sick mother, and eventually developed a relationship with the doctor who provided her mother's care. Ma Nyo Nyo was subsequently arrested for having an extra-marital affair, leaving her two children and sick mother behind. An IBJ pro bono lawyer took on Ma Nyo Nyo's case. The lawyer was able to recruit the defendant's ex-mother-in-law to provide evidence of the divorce. With IBJ support, Ma Nyo Nyo received a verdict of innocence.
Debtors Prisons – When low income women are family breadwinners, they are at risk of incarceration in debtor's prison. For example, in Egypt, alone, 30,000 women have been jailed because they borrowed money they were unable to pay back in time, or because they acted as guarantors for a third party who could not pay.
Gloria's Story: 'Gloria,' a poor widow from DR Congo with several children, obtained a loan from a lending company to start a small business to support her family. However, when Gloria became seriously ill, she was forced to use the money to pay for her hospitalization and was unable to tend to her new business. In May 2020, Gloria was arrested and placed in police custody for breach of trust. Her children were left alone to fend for themselves. IBJ DR Congo lawyers Munguwampaga Birere Dieudonné and Rukengeza Koko took on Gloria's case pro bono and successfully fought for her release. Gloria has now been reunited with her family.