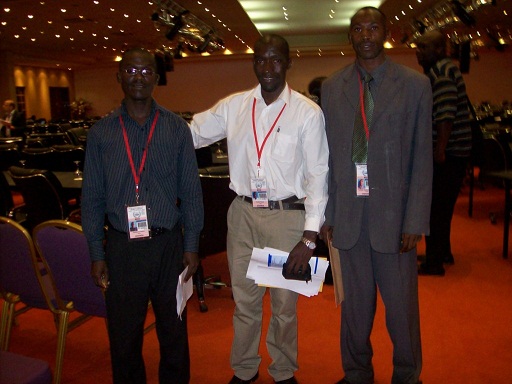 The Rome Statute of the International Criminal Court is the treaty that established the International Criminal Court (ICC) and entered into force in June 2002.
Article 5.1 of the treaty lists the crime of aggression – along with war crimes, genocide, and crimes against humanity – as one of the most serious crimes of concern to the international community as a while, and provides that the crime falls within the jurisdiction of the ICC. Article 5.2, however, stipulates that the ICC may not exercise its jurisdiction over the crime of aggression until such time as the states parties agree on a definition of the crime and set of the conditions under which it may be prosecuted.
Agreeing on a definition of the crime has so far proven difficult. In December 1967 the UN General Assembly resolved to define the crime of aggression and created a committee which – after seven years – proposed a definition which distinguished between aggression and a war of aggression. Use of force in contravention of the UN Charter, armed violations of territory, bombardments or blockades, were given as examples of acts of aggression, as distinct from a war of aggression which is a series of acts of aggression committed with a sustained intent. Acts of aggression perpetrated by states were said to give rise to international responsibility, while a war of aggression was a crime against international peace.
In relation to the jurisdiction of the ICC, this definition is problematic for many reasons. Firstly, for example, the definition suggests that states would be held responsible for acts of aggression. The jurisdiction of the ICC however, is in relation to the prosecution of individuals. Secondly, the definition fails to allow for non-state actors, who are often key players in transnational conflicts.
The Coalition for the International Criminal Court (CICC) represents over 2500 organizations from all over the world with differing mandates and expertise that strongly support the Rome Statute System. Because of differing views held by the organizations it represents, the CICC itself has not taken a position on the definition of the crime of aggression.
A definition of the crime of aggression is a principal agenda item for the CICC Review Conference on the Some Statute of the International Criminal Court, which will be held in Kampala from 31 May until 11 June 2010. 2008 JusticeMakers fellow Robert Kibaya (Uganda) is attending the conference on behalf of his organization, Kikwanda Rural Communities Development Organization (KIRUCODO), which is a member of the CICC. Robert is pictured below at the conference together with KIRUCODO lawyers Patrick Ssemakula and Vincent Katuba
Stay tuned throughout the coming week for further updates on the conference.