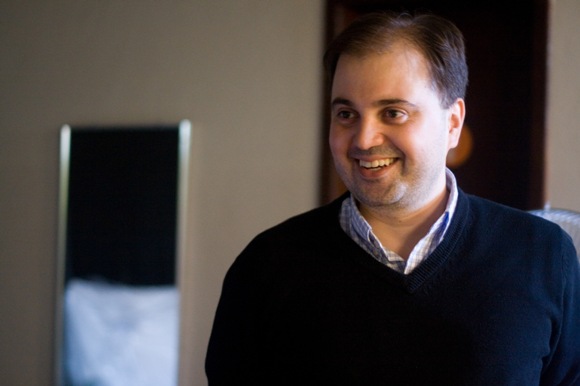 Above: 2008 JusticeMaker Fellow Aziz Saliba. (Photo by Michelle Ferng.)
July 7th marked the first day Dr. Aziz Saliba, a 2008 JusticeMaker Fellow with International Bridges to Justice, began filming his video project on the right to habeas corpus. When asked 'why habeas corpus?,' Dr. Aziz Saliba responded, "This is a low cost project. It can reach many communities inside and outside of prison. It has an immediate impact to get people out of prison. It also sustains long term change to prevent illegal detainment in the future."
Dr. Saliba noted anyone can write a petition for habeas corpus to help avoid illegal detainment. He noted, "One inmate wrote a petition for habeas corpus using his own blood on cigarette paper. Another spent years in prison that could've been avoided if he or his family had exercised this right."
Eron, the President of Divifoco, the company producing Dr. Saliba's DVD, said the project should be finished within weeks and distribution can begin by the end of the month.
Aziz hopes to make a difference by making it easier for people to both learn about their right to habeas corpus and for communities to exercise this right more often. This first video is meant to reach as many people as possible and is directed toward a lay audience with no experience in law or legal training. However, Dr. Saliba is working on a second video that is meant more for district attourneys, prosecutors and judges regarding the Inter-American Court. Ms. Cecilia Neves Silveira is Dr. Saliba's assistant on this project and has been instrumental in coordinating both the IBJ journalists schedules and putting together the necessary programming and contacts for Dr. Saliba's video on the Inter-American Court.
Ms. Neves Silveira explained to us why the Inter American Court is important for Brazilian citizens by highlighting the particular case of Maria da Penha. Penha was a woman whose husband twice attempted to kill her. Her case took so long that the man went un-punished. Her case was taken to the Inter American Commission of Human Rights, established a new law improving the rights of women, and helped reform Brazil's national criminal code. In this way, the Inter American Court works with individual citizens to improve the defense of their basic human rights.
Dr. Saliba's second DVD will be produced within the next two months and will be distributed to lawyers throughout the country.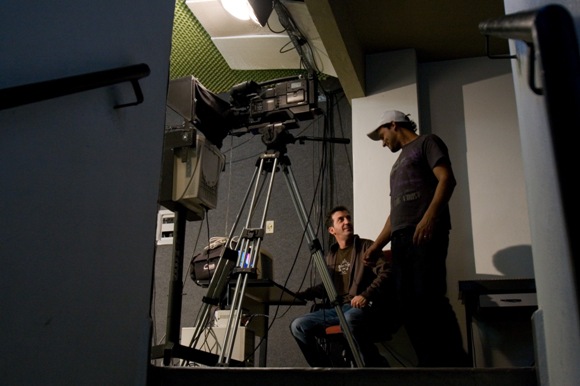 (Photo by Michelle Ferng.)

Above: Eron(top left), owner of the production company, and his assistant preparing the set for the filming. (Photo by Michelle Ferng.)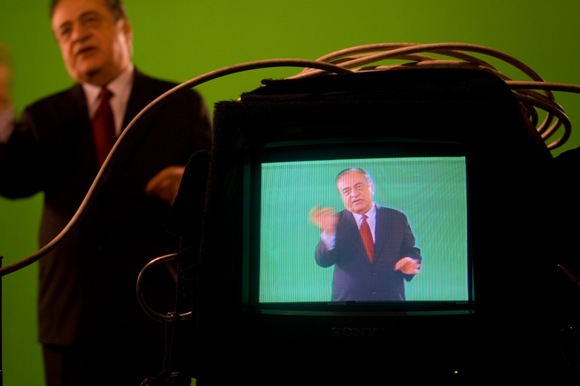 Faiçal, director of Universidade de Itaúna, narrating the script for the habeas corpus DVD. (Photo by Michelle Ferng.)