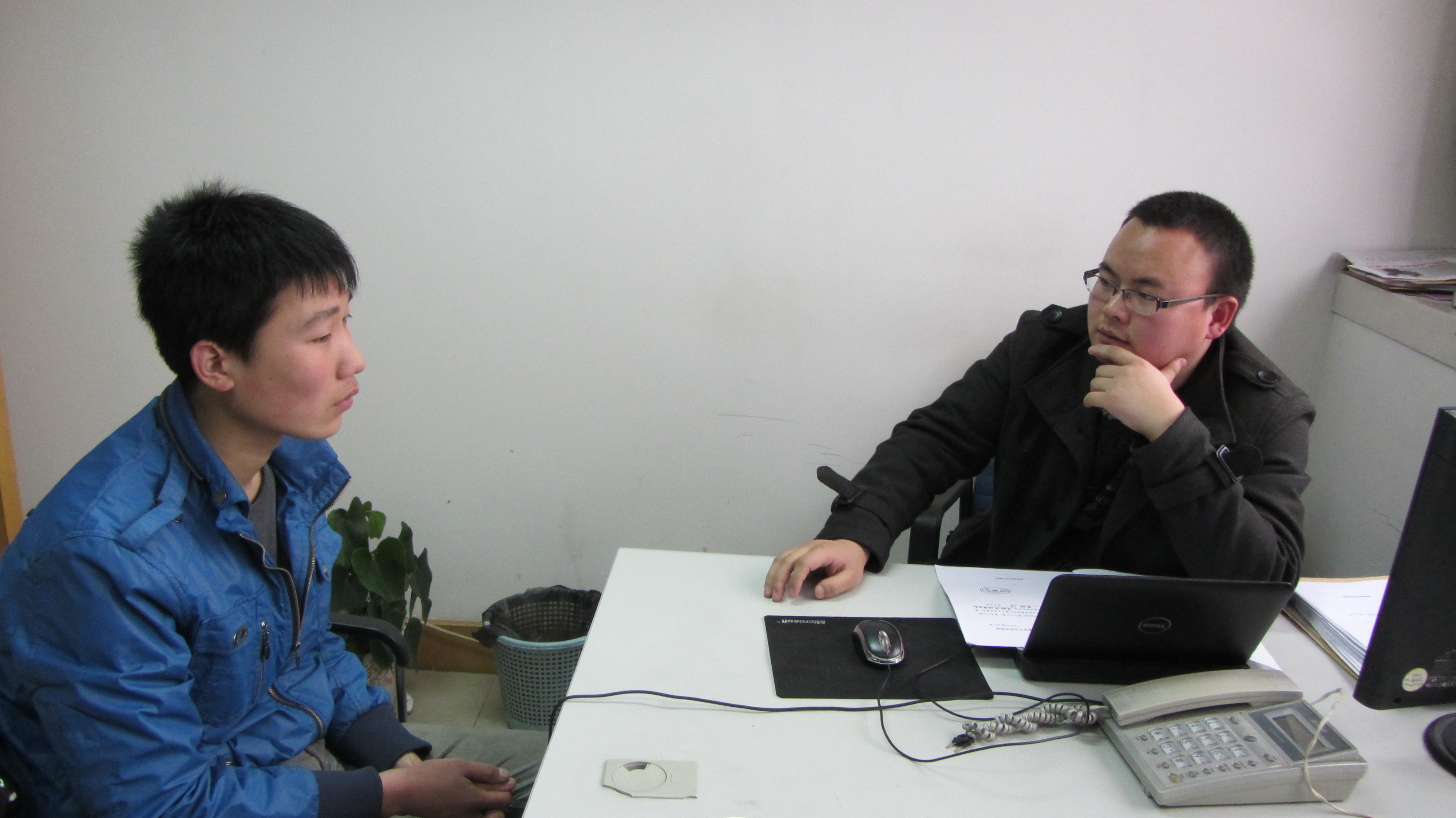 This January, as China celebrated the Spring Festival and another new
beginning in the Year of the Dragon, Attorney Zhu Changjiang received a
phone call early one morning from a familiar voice. Pengpeng, Attorney
Zhu's 17-year old former Legal Aid client, was calling to wish him a
Happy Spring Festival, continuing a friendship they both still consider
very important.

In 2010, Pengpeng, a local in Shaanxi's Fufeng prefecture, was forced to
drop out of school due to financial instability after his father passed
away. Later that year, while working at a local car wash, Pengpeng and a
coworker came across a forgotten wallet in the backseat of the car they
were working on. In desperation, Pengpeng and his coworker split the
cash in the wallet, and discarded the evidence.

Months later, in early 2011, the owner of the car reported the missing
wallet, and investigators brought Pengpeng in for questioning.
Afterward, he was arrested and prosecuted on suspicion of theft by the
Xi'an People's Court. Because Pengpeng was a minor at the time, the
city's procuratorate assigned Attorney Zhu the case, as a Legal Aid
representative.

Using training received through IBJ's Duty Lawyer Program, Attorney Zhu
took up the case immediately. He first attained all the case files from
the local procuratorate, then met directly with Pengpeng at the
detention center. Pengpeng admitted to the theft and wanted to
compensate the owner of the wallet. Attorney Zhu helped him to reconcile
with the victim and appeal to the procuratorate for prosecutorial
immunity.

Attorney Zhu advised Pengpeng to plead guilty, and promise restitution
to the owner of the wallet. Attorney Zhu then appealed to the
procuratorate review committee for immunity from criminal prosecution,
because it was Pengpeng's first offense, and he had repented for his
actions.

The procuratorate agreed with Attorney Zhu's appeal, and granted
Pengpeng immunity from criminal prosecution, giving him, instead, six
months of community service.

In the months that followed, Pengpeng realized how lucky he was to have
such a proactive lawyer. Instead of serving jail time, he was released
and could go back to work, providing for his family. Every week of his
community service, he and Attorney Zhu spoke on the phone, and at least
once a month they met in person. After the six months had come to a
close, Pengpeng returned to normal life. Since the end of the case,
though, attorney and client have remained in close contact, and Pengpeng
remains ever grateful for the help he received.
Currently, Attorney Zhu and other IBJ Duty Lawyers continue to work on
Legal Aid cases, representing the less fortunate, and fighting for
justice.