India Team
New Delhi: PT-62/26, Kalkaji, New Delhi, INDIA 110019
Core Team
---
Ajay Verma – IBJ Senior Fellow and India Country Manager 
Ajay is a practicing lawyer based in New Delhi, India. Besides his private law practice in the area of General Litigation, Criminal Law, Human Right Laws,
International Criminal Law, International Humanitarian Law and Prison Law, Ajay has also been representing many poor litigants on pro-bono basis who are unable to afford private lawyers to represent them before court. Many of them were those who were confined in prisons. Ajay also rendered services to Government of India as Senior Counsel before Delhi High Court. Ajay was Recognized as The Outstanding Young Person of the Year 2010 (TOYP) by JCI, Osaka, Japan and also handled responsibility as Vice-Chair of India Committee of American Bar Association, Section of International Law, from 2008-2010. As a Member Ajay is actively involved in American Bar Association, National Association of Criminal Defense Lawyers, American Society of International Law, International Association of Crime Analysts (IACA), International Corrections and Prison Association (ICPA) and Supreme Court Bar Association. Ajay is also a Trainer in many regional and national training program organized for capacity building of Criminal Defense Lawyers, Prison Staff organized by IBJ and its partner organizations.
Ajay has earned his Bachelor of Science and Bachelors of Laws (LLB). After completing LLB Ajay has done Certificate courses on Cyber Law, International Trade Law and has completed various Training Programs from United Nations Interregional Crime and Justice Research Institute, European Inter-University Centre for Human Rights and Democratisation, including a certificate Program on Leadership from Harvard Kennedy School Executive Education.
Ajay is trained and certified as war crimes investigator by Institute for International Criminal Investigations (IICI), Hague and also a rostered expert of Justice Rapid Response which deploy experts on international justice and rule of law oriented missions, including UN commissions of inquiry and other fact-finding bodies dealing with violations of international human rights and humanitarian law.
---

Ajay Raghav – Volunteer Lawyer (Delhi)
Ajay Raghav started practicing as a lawyer in 2005 as a trial courts lawyer. He has more than six years of experience in handling both civil and criminal cases in the District courts of Delhi. He has also handled Writ Petitions, Public Interest Litigations, civil as well as criminal cases in Delhi High Court and is volunteering with IBJ as a duty lawyer since September 2011. He holds a Bachelor's degree in Commerce from Delhi University and L.L.M from Veer Kunwar Singh University from Ara, Bihar.
---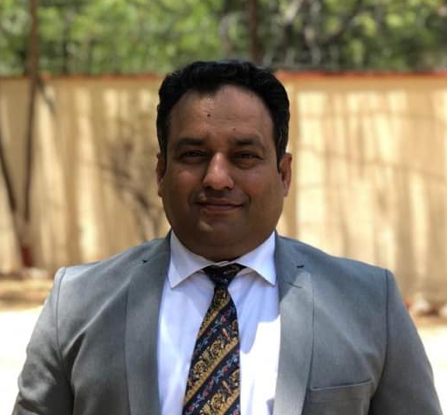 M.L. Yadav – Senior Volunteer Lawyer (Delhi)
Mr. M.L. Yadav is a lawyer based in Delhi. He mainly practices before the Delhi High Court,  and has done so since 1999. Besides his private practice Mr. Yadav works closely with IBJ India, taking on many cases of indigent prisoners to provide them with free legal assistance.
Krishna Parkhani – Volunteer Laywer (Delhi)
Ms. Krishna Parkhani completed her BA. LLB from Symbiosis Law School,  Pune and her LLM in Criminal Law from RGNUL, Patiala. She is practicing law across all forums in Delhi with an aim to make legal services accessible to all.
---
Gaurav Bhattacharaya – Senior Volunteer Lawyer (Delhi)
Mr. Bhattacharya has been practicing law since 2004 in Delhi before Delhi High Court and also before the Trial Courts. He has vast experience in handling both civil and criminal cases before the Learned District Courts of Delhi besides Writ Petitions, Public Interest Litigations, civil as well as criminal cases before the Hon'ble High Court of Delhi. Mr. Bhattacharya had volunteered has also been handling various pro-bono cases requested by IBJ India. He earned a BA. LL.B. (Hons.) from Meerut University besides graduation degree in BA (Hons.) Political Science from Delhi University.
---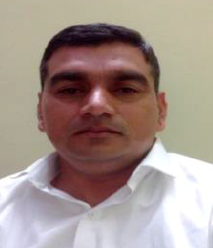 Manoj Kumar Yadav – Volunteer Lawyer (Alwar)
Mr. Manoj Kumar Yadav is a Lawyer based in Alwar, Rajasthan. He has been practising law since 2005 before the District & Sessions Court in Alwar. He is also a panel counsel for the District Legal Services Authority.  Manoj has previously attended all training programs conducted by IBJ India and is now part of  a group of pro-bono lawyers assisting  prisoners held in Alwar District Jail.
---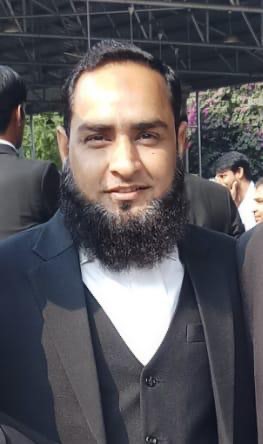 Abdul Hanif – Volunteer Lawyer (Jaipur)
Mr. Abdul Hanif is a lawyer based in Jaipur, Rajasthan. He has been practicing law since 2008 before the Rajasthan High Court, Jaipur bench.  Mr. Hanif has been part of various training programmes conducted by IBJ in collaboration with its partner organizations. Mr. Hanif is now assisting many litigants through his private practice.
---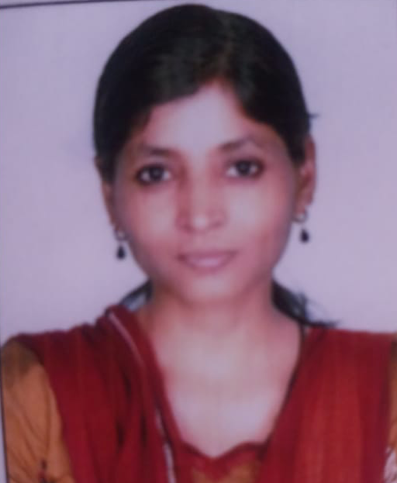 Ranjana Singh Mertia – Volunteer Lawyer (Jodhpur)
Ms. Ranjana has been practicing law since 2001 before the Hon'ble Rajasthan High Court, as well as the Sessions and District Judge in Jodhpur. Her area of specialization is criminal Law, prison law, and Human Rights Law. She is based in Jodhpur, Rajasthan in India. Ranjana is also a Panel Lawyer of the Rajasthan High Court Legal Services Committee before Rajasthan High Court and also of DLSA, Jodhpur for the Sessions court of Jodhpur Metropolitan. She has provided legal assistance to many prisoners held in Jodhpur Jail. Ranjana has work experience with CHRI (an NGO) and has also completed and LLM in Crimes & Torts from Jai Narayanan Vyas University (JNVU), Jodhpur. She has been a regular participant in the training program organized by IBJ India with CHRI for lawyers in Rajasthan.
---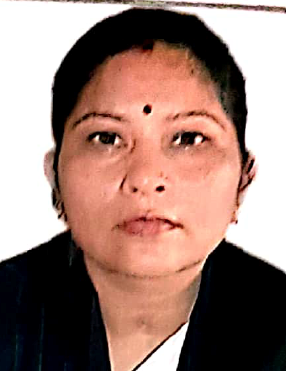 Laxmi Ramawat – Volunteer Laywer (Jodhpur)
Ms. Laxmi Ramawat has been practicing law since 2002. She has pleaded as Panel Lawyer of Rajasthan High Court Legal Services Committee & District Legal Services Authority before Hon'ble Rajasthan High Court (Jodhpur bench) and District Courts in Jodhpur. She has been a jail visiting advocate and also has been a regular participant in the training program organized by IBJ India with CHRI for lawyers in Rajasthan.
---
India CCL Defense Team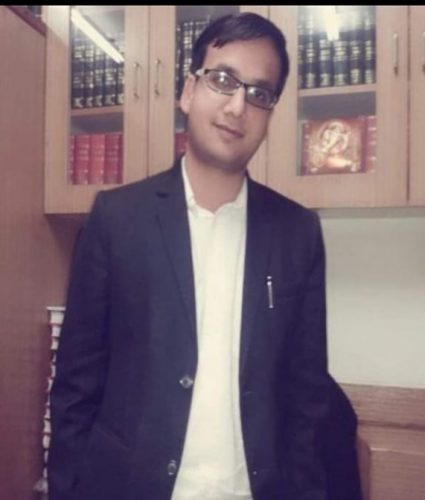 Abhinav Jain – CCL Defense Lawyer
Mr. Abhinav Jain is a lawyer who completed his LLB in 2013 from Meerut College, Meerut and LLM in Mercantile Law from Meerut College Meerut in 2015. He is enrolled with the Delhi Bar Council since July 2013. Since his enrollment as an advocate, he has pursued independent legal practice in Delhi District Courts in Civil, Criminal and Matrimonial cases. On May 2016 he has been appointed with Delhi State Legal Services Authority (DSLSA) as a Penal Advocate in the Juvenile Justice Board where he represents CCL's (Children in Conflict with Law) as defense advocate. He has joined International Bridges to Justice India on 21st of May 2022 as Defense Council for CCL's.
---
Hardev Kashyap – CCL Defense Lawyer
Mr. Hardev Kashyap has done his B.A. from Shyam Lal College, Delhi University in 2004. He completed his LL.B., from M.M.H. College, CCS University, Meerut in 2007 and M.A. (Sociology) from Hindu College, Moradabad, MJP, Rohilkhand University in 2011. Mr. Kashyap has practiced as an advocate in District Courts dealing with criminal, matrimonial, consumer cases and cases under the Negotiable Instruments Act for six years. He was also working as an advocate in the Child Welfare Committee, a Bench of the Magistrate Govt. of NCT of Delhi for six years, ably assisting the Committee in Child labour cases, bonded labour cases, restoration of children, child trafficking, child marriage, recovery of minimum wages in child labour, adoption, determination of age of children etc. He has also produced and represented children before the child welfare committee as an advocate, providing counseling to children and parents in their cases.
---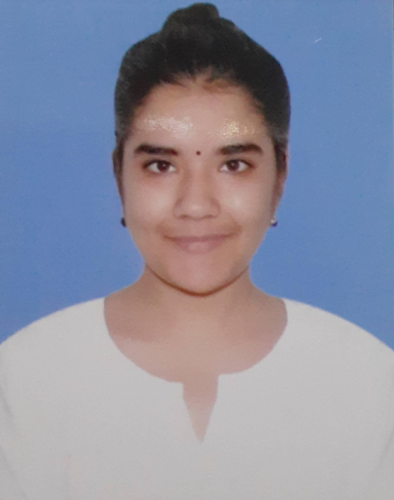 Bhoomika Uppal – Volunteer
Bhoomika Uppal is a student of LL.B. (Hons.) at Amity Law School, Amity University, Noida, Uttar Pradesh. She has completed her major in Sociology from Janki Devi Memorial College, the University of Delhi in the year 2021 and is intrinsically dedicated and motivated to bring change to society. She is passionate about working in the domain of gender and human rights and aims to become a social impact lawyer. She has served as the Director of Community Services at the Rotaract Club of Ashoka Artisans, Rotary International District and has worked with various non-governmental organizations in the domain of education, gender sensitization, and awareness.
She has a flair for writing and enjoys reading feminist literature in her free time. She loves to write poems and short stories and wants to author a book someday.
She will volunteer with IBJ India to provide pro bono legal representation to undertrial prisoners, assist IBJ in collaborating with different organizations in the public interest sector, and organize webinars on important questions of criminal law jurisprudence.
---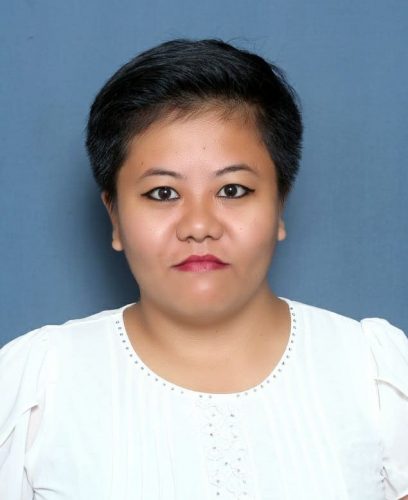 Ms. Vungthianmuang – Volunteer
Ms Vungthianmuang hails from Churachandpur, a small town in the state of Manipur, one of the most culturally rich states nested in the North East India. She grew up in different parts of India including Assam, Meghalaya and New Delhi, due to her father's job,. She completed her Bachelors in Social Sciences and Masters of Social Work in Counselling from Tata Institute of Social Sciences, Guwahati Campus.
She has completed internships from  The Malsawm Initiative (A School for Special Needs Children)/Centre for Community Initiative, Churachandpur, Manipur; Global Organization for Life Development, Guwahati, Assam; North East Initiative Development Agency, Naharlagun, Arunachal Pradesh; URA Trust, Ukhrul, Manipur; Shishu Sarothi, Guwahati, Assam; Christian Institute of Health Sciences and Research, Dimapur, Nagaland.
Apart from this, she has completed certificate courses in "Mental Health apps: Usage and Practice implication" from Union Christian College, Aluva, "International Perspectives in Social Work Practice" from Madras School of Social Work and "Psycho-Social Rehabilitation" from the same, in collaboration with Schizophrenia Research Foundation, NIMHANS.
She has also presented a Seminar Paper on "Child Sexual Abuse and its effect on one's Mental Health" at The Malsawm Initiative, Churachandpur, Manipur, and has, additionally, written a Thesis on Human Trafficking in Assam and Caring for Aikhovung: A Study of Medical Care, Alzheimer's Dementia in Guwahati. She is currently a freelance Counsellor.
---
---
If you are interested in joining Team India, please read the following
announcement.