IBJ Syria was launched in 2017 with the establishment of a Defender Resource Center in Aleppo. In the context of war, access to justice is often made more difficult, and many regions of Syria are without systemic legal aid, leaving many vulnerable Syrians deprived of legal protections. By strengthening the capacity of Syrian lawyers to take on pro-bono legal cases, IBJ Syria helps to ensure that those accused of crimes are judged fairly in a court of law in Northwest Syria.
---
Impact in Numbers
120 Syrian lawyers trained
2,250 cases represented
2,230 people provided with legal consultation
206 justice sector officials trained through roundtables
500 people reached through rights awareness campaigns
3 in-country staff members
1 dedicated Defender Resource Center
20 Syria-specific legal eLearning modules created
Data as of June 7, 2022
---
Activities
IBJ Syria was launched in 2017. Its program, Strengthening the capacities of Syrian justice sector actors, is supported by the International Legal Assistance Consortium in Sweden. Many regions of  Syria are without systemic legal aid, leaving thousands of vulnerable Syrians deprived of legal protections. By strengthening Syrian lawyers to take on pro-bono legal cases, IBJ  helps to ensure that those accused of crimes are judged fairly in a court of law. This helps to reduce instances of abuse – which occur most often during pre-trial detention/investigation.
The Syria program follows a three-prong approach:
building the capacity of lawyers via training;
engaging justice stakeholders through Roundtable events; and
empowering local communities through rights awareness campaigns.
COVID-19 Special Measures
The Syrian Interim Minister of Justice and IBJ/Syria lawyers have formed a task force to keep police stations and prisons in check so as to prevent human rights violations during this critical period.
IBJ/Syria is working on a 24/7 duty schedule; IBJ-affiliated lawyers are taking shifts to provide emergency legal consultations and file bail applications to reduce prison overcrowding and mitigate spread of COVID-19.
IBJ/Syria's joint initiative with Aleppo University's Faculties of Medicine and Pharmacies sends field teams to IDP camps to raise awareness on COVID-19 prevention, good hygiene practices, social distancing, and isolation.
IBJ/Syria's lawyers visited courts in Jandairis, Afrin, Raii, and Jarablus to discuss with judges shorter court proceedings and increased bail applications to decongest prisons and detention centers.
Early during the pandemic, IBJ/Syria lawyers liaised with local councils to close all public places, including gyms, wedding halls, and mosques so as to mitigate COVID-19 spread.
---

MOUs + Partnerships
International Legal Assistance Consortium (ILAC)
American Bar Association Role of Law Initiative (ABA ROLI)
Aleppo Bar Association
Idlib Bar Association
Daraa Bar Association
The Syrian Aid Authority and Transnational Justice (SATJ)
Local Administration Councils Unit (LACU)
Local Development Organisation (LDO)
---
Future Goals
Establish a Defender Resource Centre in NW Syria
Expand to other parts of Syria where legal services are most needed
Contribute to Syrian legal reform
Continue to raise legal rights awareness
---
Country Background
Despite having domestic laws and being a signatory to several international treaties that protect the rights of all individuals, the situation in Syria remains volatile and unpredictable. Traditionally, legal aid in Syria is only available for the defendant in the criminal court for merely one court session and the Syrian law does not grant citizens the right to a defender at the police station. Legal practitioners that IBJ had interviewed identified this as one of the major issues impeding the rule of law and paving the way for human rights violations and abuse. IBJ is the only organization in the entirety of Syria that provides pro-bono legal aid to Syrians quite early in the process i.e. at the police stations. Despite the strong efforts of committed pro-bono lawyers throughout the country, they are in vast need of financial and legal resources to ensure sustained legal counsel, and Syria is in dire need of skilled lawyers trained on the protection of human rights.
---
Contact us at internationalbridges@ibj.org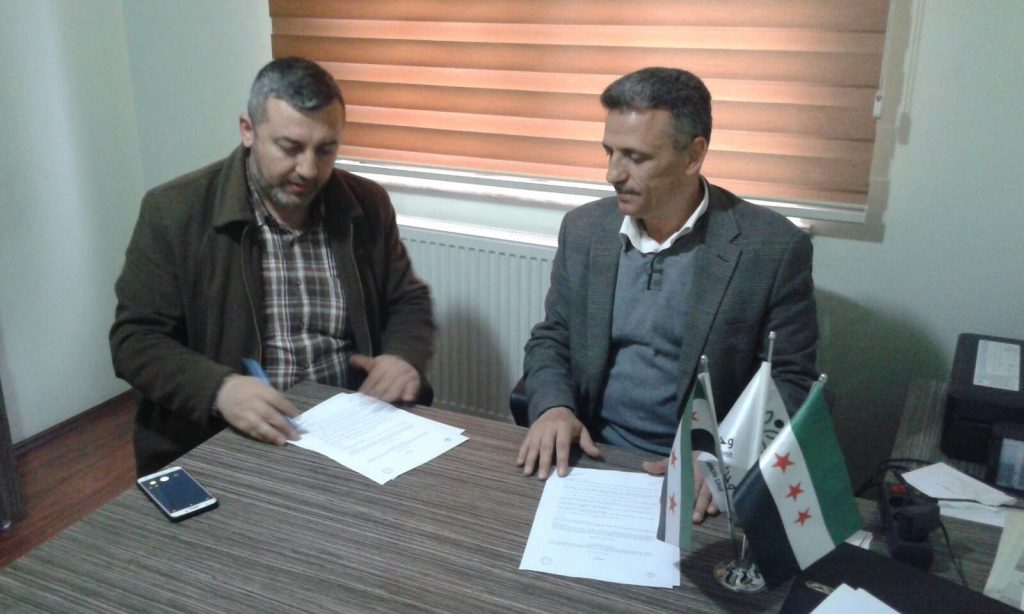 We are grateful to the EU for funding this programme.