Cambodia Team
25 K, Street 488, Phnom Penh, Cambodia +855 (0)23 987 313
---

Ouk Vandeth – IBJ Fellow and Country Manager
Joining IBJ in 2007, Ouk Vandeth is currently the IBJ Fellow and Country Director of the program in Cambodia. Vandeth is responsible for the operation, coordination and success of IBJ's legal aid services, Street Law activities, Roundtable forums and Lawyer Training. Vandeth is also responsible for strengthening relationships with both local and foreign governments as well as private funders to ensure IBJ's growth in Cambodia.Vandeth survived the Khmer Rouge, and served as the Police Commander at refugee site two camp. He was a Police Official from 1985 to 1994, a time when it was socially acceptable for the police to obtain confessions by means of torture. After this experience, he was trained by Karen Tse and became one of Cambodia's first public defenders. Vandeth was also one of IBJs first Fellows. In 1996, Vandeth was named Head of Kandal Provincial Legal Aid Office, the first Legal Aid office of Cambodia reconstructed after the Khmer Rouge. In 2004 he then became the Director of Legal Aid of Cambodia. He is now nationally recognized as one of the leading public defenders in Cambodia and currently sits on the board of Development and Partnership Action in Cambodia. Vandeth joined IBJ to facilitate change both attitude and culture of the Cambodian civil and judicial society towards legal rights and the use of torture as an investigative tool. His extensive legal aid experience means he understands the needs of the accused and more importantly the strategies required to successfully defend peoples' basic human rights. He accepts that early intervention by a lawyer, citizen legal education and justice community discussions have positive impacts on preventing torture, excessive pre-trial detention and disproportionate sentencing practices. Mr Vandeth has therefore resolved to devote attention to preventing these injustices in Cambodia.
---
Chan Reaseypheak – Lawyer Phnom Penh Office
Pheak joined IBJ in February 2010. Currently working as a lawyer for IBJ's Phnom Penh office, Ms. Pheak is responsible for court advocacy for the effective enforcement of Cambodian Criminal Penal and Procedures Codes. Pheak also provides legal aid representation during the investigative and trial phases across Cambodia. Pheak has focused her career on access to justice promotion in Cambodia. She has extensive experience as a legal aid lawyer, focusing on representing indigent clients who otherwise have limited or no access to legal representation on domestic violence. Pheak also provides advice on divorce, assault, sexual and narcotic offences. Prior to joining IBJ, Pheak worked as a lawyer for three years at Legal Aid Cambodia. There she gained experience defending clients in criminal matters before the Provincial Courts, Appellate Court and the Supreme Court. Pheak holds both her Master of Law and Bachelor of Law from the Royal University of Law of Economics, Phnom Penh.Through her work at IBJ, Pheak holds the Police, Investigative Judge and Trial Judge accountable in upholding the Cambodian Criminal Penal and Procedures codes.
---

Kin Vibol – Lawyer Appeal Court Office
Kin Vibol was working in IBJ"s office in Takeo province (DRC1) since August 2011. He moved to IBJ"s office in Phnom Penh in December 2012. As a lawyer Vibol provides legal services to persons accused of crimes who cannot afford to pay for a lawyer themselves. He also organizes Street Law and Rural Education campaigns for indigent Cambodian citizens. Vibol is passionate about his work and is committed to helping the poor in rural areas who have limited knowledge about their legal rights. Prior to joining IBJ – between 2005 and 2008 – Vibol worked as a legal assistant for a local government official. He graduated in 2002 with a Bachelor's Degree of Law from the Faculty of Law and Economic Sciences, and in 2005 with a Master"s Degree of Law from the Build Bright University. Vibol was born in the Banteaydey district in Pursat province.
---
Long Savoeun – Finance Officer
Long Savoeun joined IBJ in October 2011. Savoeun currently holds the position of Finance Officer, and facilitates the financial operations in Cambodia. Savoeun has more than four years experience in finance, initially working for Legal Aid Cambodia, providing assistance in accounting and financial management.Savoeun has a Bachelors Degree in Accounting and a Bachelors Degree in Forestry Science. Savoeun also has a Masters Degrees of Audit and a Masters Degree of Integrated Management of Agriculture and Rural Development. Savoeun has a strong work ethic and is committed to working honestly, giving confidence to donors and supporters of IBJ.
---
Ouk Chandyna – Administrator Officer
Chandyna is responsible for the day-to-day administrative tasks at IBJ"s Phnom Pehn office. Chandyna joined IBJ in 2008 to pursue her interest in helping the indigent accused in court and raising public awareness of individual rights.Prior to IBJ, she worked as an assistant lawyer and as a receptionist for Legal Aid of Cambodia. Before that she was a police officer for two years. Besides Cambodian, she speaks English and Thai.
---
Phon Sophoes – Appeal Court Investigator
Since May 2011, Sophoes is an Investigator at IBJ"s office in Rattanakiri province. Sophoes was motivated to work for IBJ to develop his knowledge of law and help citizens in remote areas to know about their rights and laws in Cambodia.In the future, Sophoes would like to be a lawyer in Cambodia. From October 2010 to April 2011 he was a Lawyer Assistant Intern in Phnom Penh. Prior to intern at IBJ he has been a lawyer Assistant at BS lawyer office from 2008 to 2009. He was born in Phnom Penh. Sophoes completed his certificate at Chumpuvorn High School in 2006, and graduated bachelor degree of law at the royal university of law and economic in Phnom Penh in 2010.
---
Men Phearun – Finance Assistant
Men Phearun is 33 years old and was born in Phnom Penh. He joined International Bridges of Justice (IBJ) as a Finance Accountant Assistant volunteer in the Phnom Penh office in May 2013. Recently, Men was promoted to a permanent position at IBJ as an office Administrator in IBJ"s DRC in Battambang province, in January 2014. He graduated with a Bachelor of Arts degree in Finance and Banking from the National University of Management in Phnom Penh. Moreover, he also completed a computer course where his focus was on mastering his skills in the use of Quick book, Microsoft access, Excel, Word, and internet or email applications.
He was motivated to work at IBJ because he would like to help poor people understand Cambodia's laws. In addition he would like to gain more experience in the area of finance.
---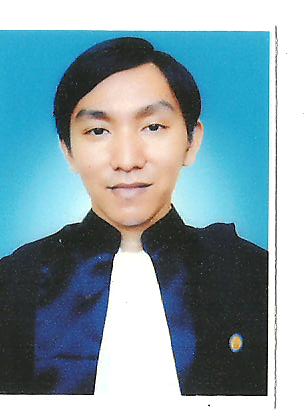 Ly Kosal – Provincial Lawyer DRC1 Takeo Province
Kosal started to work for IBJ in December 2012 as a provincial lawyer in Takeo (DRC1) where he is providing legal services to the accused of misdemeanor or felony crimes who cannot hire a lawyer for themselves.
Born in Kandal Province, he graduated Diploma Associated Degree of Law in 2003 and continued in graduating a Bachelor Degree of Law from the Royal Phnom Penh University of Law and Economic in 2005. In 2007 he joined the Lawyer Training Center (LTC) and worked as a trainee lawyer for Legal Aid of Cambodia in 2008. He also completed numerous courses including Computer, Administrative and Secretarial, Marketing and English.
In 2009, Kosal worked as a lawyer for Legal Aid of Cambodia in Koh Kong province where he provided legal representation and consultation to rural poor people.
---

Chan Vanny – Provincial Investigator DRC1 Takeo Province
Since joining IBJ in January 2011, Vanny has worked as a Provincial Investigator in IBJ"s DRCs in Takeo Province. Vanny was motivated to work for IBJ by the opportunity his position provides to apply his knowledge of law that he developed as a student and want to get more experience from the law sector.The most rewarding aspects of his job are helping citizens in remote areas to learn about the law and their rights, and it makes him very happy when the lawyer he works with is able to get justice for a person IBJ is representing. In the future, Vanny would like to continue his legal education to work in Legal organization in Cambodia. Prior in 2010 Vanny worked as Legal Intern in IBJ Phnom Penh city; he assisted to lawyer with some tasks at the court and in the office. In 2009 Vanny worked as Legal Intern at Cambodian Center for Human Rights (CCHR) in trial monitoring project. In 2008 Vanny worked as Volunteer at Star Kampuchea Organization in advocacy program. Vanny holds a Bachelor of law from the Royal University of Law and Economics in Phnom Penh.He was born in Kampot province, and completed his certificate at Samdech Cheasim high school in Kampot province.
---

So Bengtharun – Provincial Lawyer DRC3 Prey Veng Provin
So Bengtharun started to work at IBJ"s office in Phnom Penh as the Deputy Country Director/Legal Advisor in January 2014. He supports the Country Director in supervising and coordinating all projects' activities. He also supports the Country Director in building the legal capacities of IBJ lawyers and strengthens the organization"s internal capacities. He is responsible for supporting the project team in developing the strategy of the organization in Cambodia.
Moreover he works with provincial staff and the program management team to identify programming challenges and solutions. He endeavors to build and strengthen relationships with partners, donors, governmental institutions, courts and other stakeholders. From September 2009 to June 2013 he was working as a Provincial lawyer for IBJ in Prey Veng province, where he was the only permanent legal aid lawyer in the entire area. He was also providing legal services to the poor in the adjoining Province of Svay Rieng.
Bengtharun enjoys working with IBJ because he likes to help citizens who do not have the means to hire private lawyers. Furthermore, he is very active in promoting reform within the judicial system in Cambodia. Before starting his journey with IBJ, he worked as a lawyer"s assistant at Legal Support for Children and Women (LSCW). He also served as a lawyer at Legal Aid of Cambodia, Cambodia Defender Project, and was a legal trainer at a University. Bengtharun graduated with a Master's Degree of Law and Political Science from the Build Bright University. He holds a Bachelor of Law Degree from the University of Law and Economic Science, which he completed in 2002.
---
Mao Sary – Provincial Lawyer
Mao Sary is a lawyer at IBJ"s office in Rattanakiri. He started working IBJ in October 2010. He is currently the only permanent legal aid lawyer in Rattanakiri province. Sary was motivated to work for IBJ because it is an organization that will help poor people who do not have ability to hire the lawyer to represent their cases in the court and he want to help charged person who are charged inoffense. Moreover IBJ focus on represent the accused person who got detention in prison and IBJ provide lawyer to represent to charged and accused person.Prior to working for IBJ, he worked as lawyer assistant at CDP for two year as part time job and he worked as judge assistant for 3 years as part time job as part as well. Sary studied at the Lawyer Training Center from 2005 to 2007.He worked as a Lawyer for LAC from 2007 to 2010. Sary graduated with a Bachelors of Law from Royal University of Law and Economics in Phnom Penh in 2004.
---

Ouk Kalyan – Provincial Investigator
As Provincial Investigator, Kalyan will be assisting defenders by gathering evidence and researching cases. She is passionate about working with the poor and providing them better access within the justice system. Prior to IBJ, Kalyan worked at Development Partnership in Action (DPA), an organization that advocates on behalf of Cambodia"s rural poor. Kalyan studied law at the Royal University of Law and Economics in Phnom Penh.
---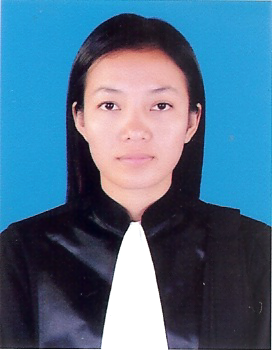 Nop Kunthol – Provincial Lawyer
Kunthol started to work for IBJ in January 2013 as a provincial lawyer in Banteay Meanchey (DRC7).
Born in Kampot province, she graduated a Bachelor degree of law in 2008 from the Royal University of Law and Economics. She also completed numerous courses including secretary and administrative affairs, computer courses, general accounting and project management. She worked for 3 years with the National Authority for Combating Drug (NACD) at the Ministry of Interior where she performed legal and administrative tasks. In 2009 she worked 2 years as an office assistant for lawyers and then as a Lawyer for the Khmer Apsara Law firm House for 1 year.
With her legal experience, Kunthol wanted to work for IBJ because she is well aware about the fact that numerous poor Cambodian citizens are abused or threatened and in the need of legal services. As a lawyer she felt she has to help them, to help the society in giving free legal assistance and prevent unlawful actions. In this way, IBJ perfectly meets her professional and personal expectations.
---