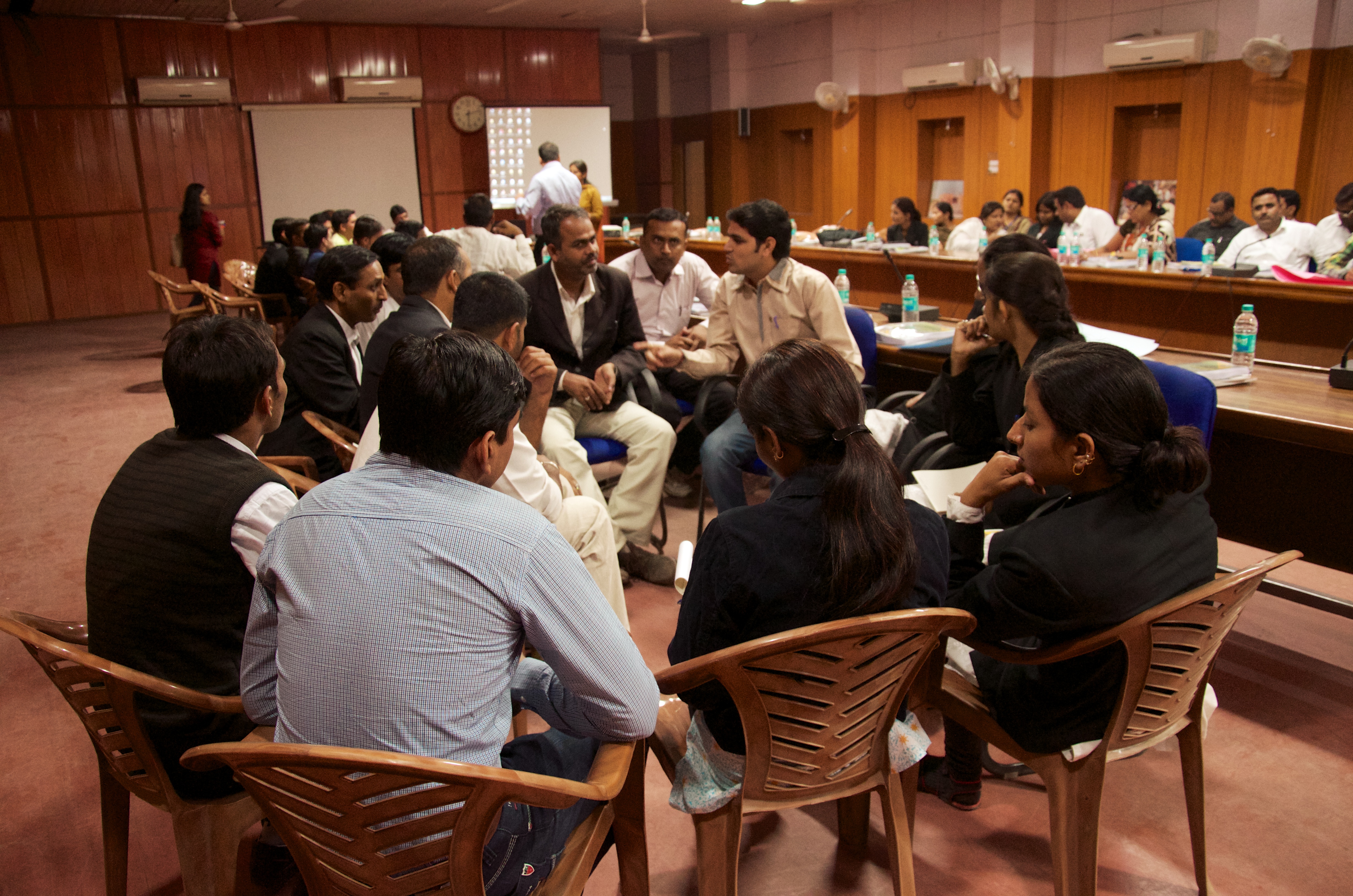 From 08th to 10th November, IBJ India was in Jodhpur to participate in the conduction of Legal Refresher Course on Pre-Trial Justice. The training was a part of a joint initiative of State Legal Services Authority of Rajasthan (SLSA), Commonwealth Human Rights Initiative (CHRI) and District Legal Services Authority of Jodhpur (DLSA). The workshop focused on capacity building of Legal Aid lawyers working in Jodhpur District Court. About 40 lawyers attended the workshop, and they actively contributed to the discussions and shared their own experiences with the audience.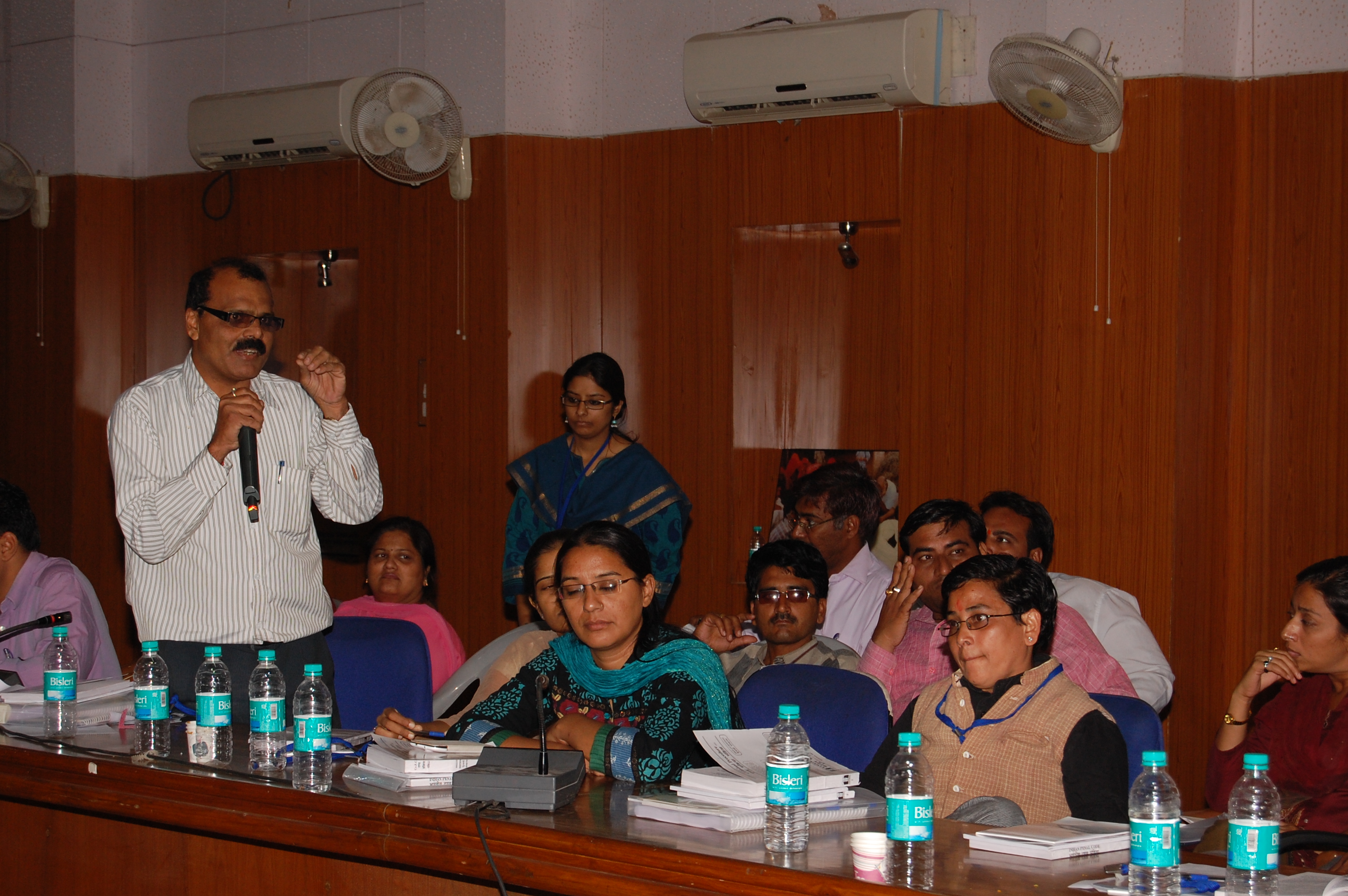 The main goal was to help legal aid lawyers to find solutions to unnecessary and long detentions in police and judicial custody of undertrial people. The course attempts to «… refine courtroom practices towards reaching the high goal of rule of law». The focus was on impacts of incarceration on the prisoner, by discussing and lecturing on due process treatment, strengthening legal aid services, and effective legal interventions by advocates. With the Indian Criminal Procedure Code (Cr.P.C.) as its starting point, the course aimed to increase the lawyers' procedural knowledge on fair trial, minimizing pre-trial detention, and other crucial parts of legal administration.
The welcome address was held by Secretary in DLSA, Mr. Tan Singh Charan. Thereafter, Ms. Sana Das, Coordinator in CHRI, read out a message from Hon'ble Justice Ajay Rastogi, Chairperson of Rajasthan State Legal Services Authority (RSLSA), which was also part of the reading material handed out to the participants. Mr. Tan Singh Charan then started the first session of the workshop by talking about the importance of providing the accused with a legal aid lawyer. He was followed by Hon'ble Justice Mr Govind Mathur, Judge Rajasthan High Court & Chairman of Rajasthan High Court Legal Services Committee, who emphasized more about various methodology to improve court and legal aid practices to prevent unnecessary detention. Among other things he referred to the Cr.P.C. section 437, which states in what situations bail may be taken in case of non-bailable offenses, and section 49 and 50, which states that ("The arrested person shall not be subjected to more restraint than is necessary to prevent his escape" and that a "person arrested (is) to be informed of grounds of arrest and of right to bail".
Mr. R. K. Saxena, former Inspector General, Rajasthan Prisons and Honorary Consultant with CHRI also contributed to the session, who talked about alternatives to imprisonment in bailable and non-bailable offenses. The participants questions and comments were effectively answered and heard. Mr. Saxena also pointed out how the inequality before law contradicts with the ideal of equality before the law, and referred to undersection 39A in the Indian Constitution, which deals with equal justice and free legal aid. It claims that:
"The State shall secure that the operation of the legal system promotes justice, on a basis of equal opportunity, and shall, in particular, provide free legal aid, by suitable legislation or schemes or in any other way, to ensure that opportunities for securing justice are not denied to any citizen by reason of economic or other disabilities."
The day continued with an introduction of the training by Mr. Ajay Verma, Advocate  representing IBJ India. He talked about general issues lawyers are facing, and screened a movie from the client-lawyer role play held in Jodhpur Central Jail 04th-06th October. This was followed by an active and fruitful discussion from both sides on issues regarding client-lawyer relationship, speedy trial and pre-trial justice.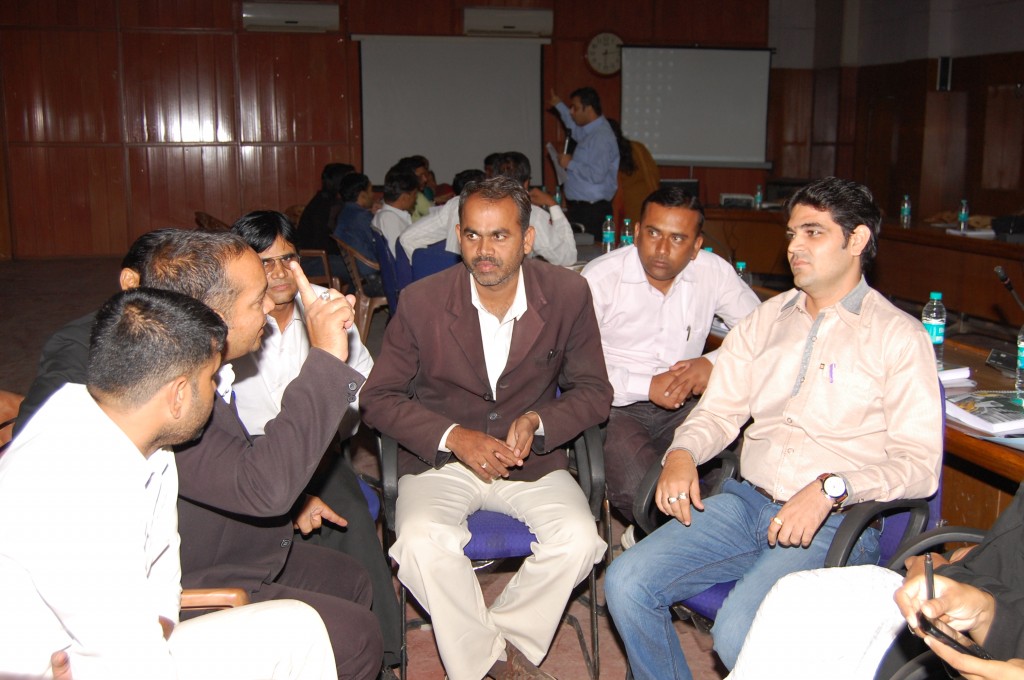 Day 2 of the workshop begun with all of the lawyers introduced themselves, their name, where they are practicing and for how many years they have been practicing. Ajay Verma held a session on illegalities in the criminal justice system and also focused on prisoners' rights. Thereafter, an interactive game was played,  led by Ms. Abha Joshi, Advocate and Ms. Sugandha Shankar, CHRI. The lawyers were asked about which problems they themselves had been facing in prison. The last session of the day was led by Ms. Abha Joshi, and followed by a panel discussion on arrest, and especially section 41 in the Cr.P.C. which states when the police may arrest without warrant.
On the third and last day of the workshop, the first session was led by Ms. Abha Joshi on the topic of arrest, bail and remand, bailable offenses and cognizable and non-cognizable offenses, supplemented with Ajay Verma and the rest of the panels contributions and points. In her presentation, Ms. Abha Joshi focused on sections 167 Cr.P.C., "Procedure when investigation cannot be completed in twenty four hours", Section 70,  which deals with forms of warrants of arrest and duration, section 41, regarding arrest of persons, and sections 43, 44, and 55, regarding procedures of arrest. In the following session the game «my favourite lawyer, my favourite client» was played. Then, some time was spent on discussing legal aid solutions, for example legal aid developments and ethics of the advocates profession.
Overall the training was successful, and the participants expressed satisfaction over the panel and the topics in focus. They also requested more senior lawyers to speak in future events, a feedback we appreciate and will follow up. It is important to underline the importance of these kind of programs as legal aid is an important part of the administration of justice, and we are looking forward to more fruitful lawyer trainings in the near future.