Geneva Team
Global Headquarters of International Bridges to Justice
64, rue de Monthoux, 1201 Geneva, Switzerland
---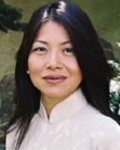 Karen Tse – Founder and CEO
Karen founded International Bridges to Justice in 2000 to promote systemic global change in the administration of criminal justice. A former public defender, Karen first developed her interest in the cross section of criminal law and human rights as a Thomas J. Watson Fellow in 1986, after observing Southeast Asian refugees detained in a local prison without trial; thousands of prisoners of all ages being held without trial, often having been tortured into making so called confessions. In 1994, she moved to Cambodia to train the country's first core group of public defenders and subsequently served as a United Nations Judicial Mentor. Under the auspices of the U.N., she trained judges and prosecutors, and established the first arraignment court in Cambodia. A graduate of UCLA Law School and Harvard Divinity School, Karen was named by U.S. News & World Report as one of America's Best Leaders in 2007. She has been recognized by the Skoll Foundation, Ashoka and Echoing Green as a leading social entrepreneur. Karen was the recipient of the 2008 Harvard Divinity School's First Decade Award, and the 2008 American Bar Association's International Human Rights Award. She also received the 2009 Gleitsman International Award at the Harvard Kennedy School of Government. More on Karen
---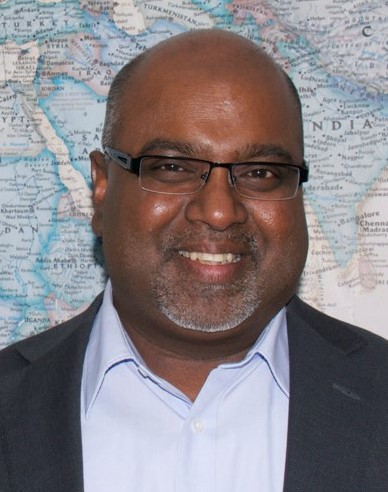 Sanjeewa Liyanage – International Program Director
Originally from Sri Lanka, Sanjeewa assumed the role of IBJ"s International Program Director in October 2006 after over 12 years of experience in project management in Asia. He began his career as the Asian Coordinator for International Young Christian Students (IYCS) in 1988, where he conducted social awareness and leadership training programs for students in 14 Asian countries. In 1995, he joined the Asian Legal Resource Center (ALRC), a regional human rights NGOs based in Hong Kong, where he assisted human rights related legal training programs for different groups including civic group leaders, lawyers and judges from the Asia-Pacific region. He represented ALRC at numerous UN forums including the Commission on Human Rights (CHR) and the Human Rights Committee in Geneva, preparatory meetings leading to the World Conference against Racism in Warsaw and Bangkok and the Committee against Torture. Sanjeewa was the East Asian focal point for the NGO Coalition for International Criminal Court (CICC). He has undergone human rights training at the Institute of Social Studies (ISS) in The Hague and Danish Institute (formerly Danish Centre) for Human Rights (DIHR) in Copenhagen. He obtained his Masters of Law (LLM) (Human Rights) at the University of Hong Kong in 2004.
Senovio joined IBJ in 2021 after more than a decade of experience in the private sector with a focus on financial management. As a financial controller for a Dubai-based government-related entity (GRE), he implemented a group-wide budgeting, controlling, and cash flow planning process through collaboration with executives in multiple business verticals and functional areas.   During five years with Citibank, he worked in the Philippines, Brazil, New York, and Switzerland in corporate banking and financial analysis. He holds an MBA from MIT Sloan School of Management and a bachelor's degree in Environmental Science and Public Policy from Harvard College, and has passed the Level 2 exam in the Chartered Financial Analyst program.  In addition to finance, he also brings experience in strategy consulting and project management, a passion for Nonviolent Communication, and commitment to collaboration for peaceful and sustainable systems change. Born and raised in North America, Senovio has indigenous Maya and European ancestry and is active in the Religious Society of Friends (Quaker), a historical peace church.
---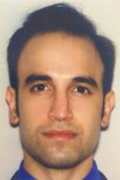 Andrew Ozanian – Associate Director
Andrew Ozanian was called to the U.K. bar at Middle Temple, having completed both undergraduate and masters law degrees at the University of Manchester. His desire to pursue a career protecting Human Rights has led him to the city of Geneva where he is continuing to specialise in the prevention of investigative torture. Previously, Andrew has worked at the International Criminal Tribunal for Former Yugoslavia (ICTY) where he assisted the prosecution of those accused of war crimes during the Yugoslav conflicts. Andrew has also spent time in Georgia U.S.A where he worked for Georgia Capital Defenders, assisting the preparation of capital trials and defending prisoners' rights on death row. At IBJ, Andrew is part of the technical development team of the IBJ JusticeHub platform, a digital system that will scale IBJs activities between 2020-2030.
---
Pete Greyshock – Program & Resource Development Officer 
Pete is a human rights lawyer with over 10 years of experience in policy advocacy, litigation and leadership in the NGO sector. Previously, Pete was senior attorney at a Los Angeles-based immigration firm where he led a team focused on asylum and appellate practice. He also served as lead attorney and halted the deportation of Romulo Avelica–Gonzalez, a Mexican national whose case elicited international media attention when video of his arrest by immigration officers outside his daughter's school went viral. He began his career in the NGO sector where he represented migrant workers in California's wine country. He subsequently led California's largest worker health and safety coalition where he began a pop-up training program in local consulates and pushed a policy agenda which resulted in victories for farm, healthcare and carwash workers. For these efforts, Pete received the New Leader award from the National Coalition for Occupational Safety & Health in 2010. Pete is also an expert on rule of law issues in Latin America. In 2013, his article, "Outsourcing Justice: Colombia, the United States, and the Extradition of Paramilitaries" was published in the Southwestern Journal of International Law. In 2011, he clerked for the Office of the Public Defender before the Supreme Court of Argentina. And in 2006, Pete served as an electoral observer during Mexico's federal elections. He holds a master's degree in nonprofit leadership and management from the University of San Diego and a juris doctor from Southwestern Law School.
---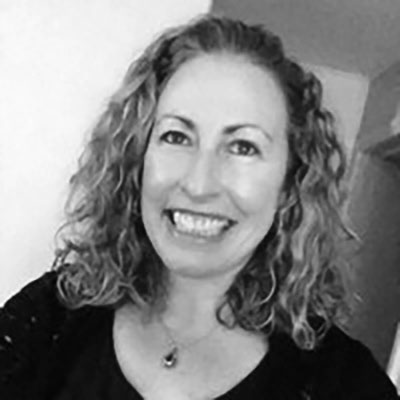 Chris Martin – Legal Program Associate
Chris Martin assists with the management of IBJ's programs in Burundi, Rwanda and the Democratic Republic of Congo, which includes grant reporting and development as well as logistics and administration of campaigns and outreach for funding. She analyzes country-specific criminal justice system needs including legislative reforms and programs to strengthen delivery of pro-bono legal services. She also initiates pilot programs focusing on access to justice issues for undocumented migrants including victims of human trafficking, with a focus on gender issues. Chris served as a Peace Corps Volunteer in Senegal and has a Juris Doctor from the City University of New York School of Law. She worked for the US Department of Justice under the Obama Administration as an immigration attorney. Chris also obtained an MAS in Transitional Justice, Human Rights and the Rule of Law from the Geneva Academy of International Humanitarian Law and Human Rights in Geneva, Switzerland.
---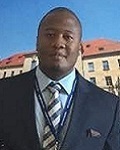 Tafadzwa Christmas – UN Liaison & Advocacy Officer

Tafadzwa Christmas is a PhD candidate at the Law Faculty, University of Geneva.  The scope of his research focuses on international human rights law. He assists IBJ as its UN Liaison and Advocacy Officer; as such, he represents IBJ in key UN, civil society, academic meetings and seminars. He renders support in fundraising and project formulation for interventions in the African region, and he also provides specialized legal research services which include relevant contributions to IBJ's e-learning platform for criminal defence lawyers, its Criminal Defence Wiki, and country-specific legislative research  to support training programs for criminal defence lawyers. He previously served as a Senior Projects Lawyer with the Zimbabwe Human Rights NGO Forum and has worked for close to a decade in the field of human rights in Africa with specific focus on public interest litigation, research, as well as lobby and advocacy.  Tafadzwa holds a MAS in Transitional Justice, Human Rights and the Rule of Law from the Geneva Academy (Summa Cum Laude) and an LLB (Honours) from the University of Zimbabwe.
---
Linda Johnson – Consultant
Linda Johnson brings extensive professional experience to IBJ, including 11 years in the hospitality industry, launching and developing an international non-profit organization representing the airport sector (ACI), setting up a number of multinational companies in Switzerland and working for a family owned Swiss private bank.  Linda joined IBJ in January 2018 and serves as the Director of Grants Administration, where she coordinates and manages the operational and financial aspects of donor grants.  Linda holds her undergraduate degree in International Relations from Georgetown University, a Master's from Cranfield University and an Advanced Certificate in Corporate Social Responsibility from Geneva University.  Linda has acquired strong communications skills and speaks fluent English and French as well as Spanish.
---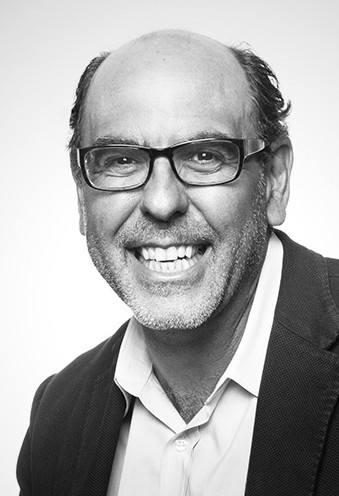 Theo Forbath – Technology Strategy Adviser to IBJ
Theo Forbath is the Global Vice President of Innovation Strategy at frog. Theo is an expert in managing product innovation, business strategy and global collaboration. For the last 20 years, Theo has assisted leading technology vendors, service providers, multi-national corporations, early stage startups and NGOs in developing successful product and service strategies, transformative business models, and innovative go-to-market plans. Theo brings a passion for improving the human condition through the innovative use of technology, mobile communications, social networks, government and corporate leadership.
During the last decade, Theo has worked to improve educational, medical, legal and professional opportunities in regions throughout the world that are still coming "online". Currently, much of Theo's work focuses on the third wave of computing, and on helping organizations identify and leverage new opportunities in the post-PC, post-Mobile Phone/Tablet world of the Internet of Everything. Theo regularly writes and speaks about the evolution of technology, along with tracking the impact of the Internet, emerging computing applications and globalization on technology adoption and strategies to improve the quality of life for those who have the least. Theo's writing, speaking and thought leadership has focused on how organizations can develop cultures of innovation, on creating new business models within a data-rich world, and on understanding the impact of global collaboration on product and service innovation.
Theo has worked with Harvard Business School and MIT Sloan School of Business on researching these areas, and his work has appeared in Fortune, Harvard Business Review (HBR), Rotman Management Journal, Design Mind, IEEE conference papers, Harvard Business School Working Papers, and in the 2006 book Global Sourcing – Issues and Perspectives. Theo has spoken at TEDx conferences, Mobile World Congress, given Keynotes for Innovation in Africa, China Smartricity Conference, and as part of Intel"s Distinguished Speakers" Series. Along with serving on the Advisory Boards for a number of companies, Theo also served on the World Economic Forum"s ICT Advisory Board for five years. Theo holds a BA with honors in Philosophy and Sociology from Brandeis University. Theo attended Harvard Business School's Executive Program on Leading Product Development, and he holds a Professional Certificate in Data Communications from Northeastern University.