To celebrate the United Nations' International Human Rights Day, International Bridges to Justice (IBJ) sought to bring Cambodian arts and culture to Pursat prison.  On 10 December 2012, Pursat prison saw its courtyard transformed in to a scene of dance, music, arts and laughter. The purpose of this day was to bring hope and light to the 223 prisoners in Pursat.
After extensive fundraising efforts, IBJ sent a team of 10 lawyers; one dance teacher, a comedian and two music teachers from Phare Ponleu Selpak (PPS), an NGO based in Battambang working with arts and the youth; two American-Cambodian refugees and former American prisoners – Kosal Khiev, a spoken word artist, who found rehabilitation through creative arts projects while incarcerated for 15 years and Louen Lun, who works with at risk youth in Siem Reap; Reaksmey Yean a prominent young Cambodian artists based in Phnom Penh; and Steve Tierney and Alix Buck, two foreign NGO workers working with the arts and the youth in Phnom Penh.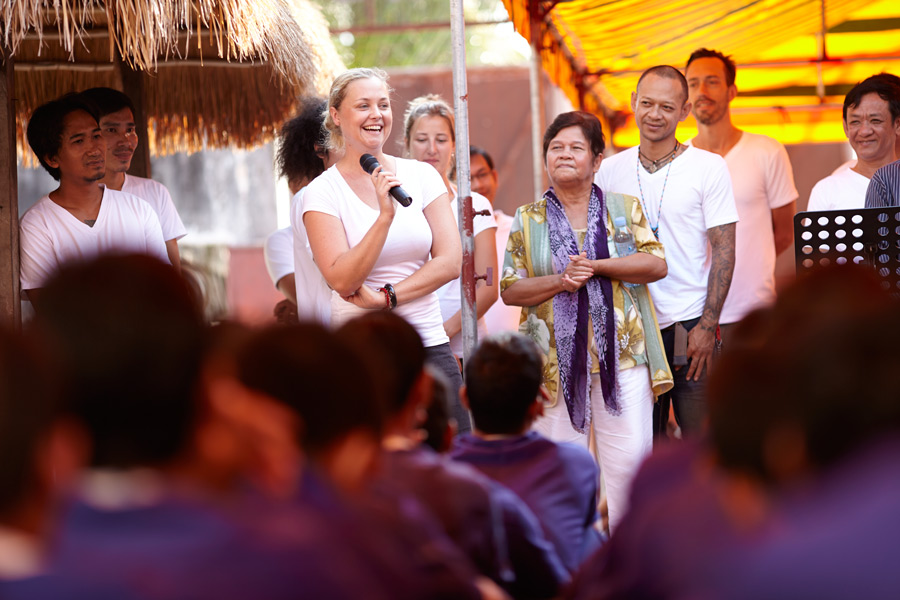 The atmosphere was electric as we arrived early in the morning.  We explained the purpose of the day and encouraged them to have fun and get involved.  A majority of these men, women and children would have never held a paint brush.  After a brief explanation they broke off into different workshops that interested them and with the music loud in the background it soon because a real human rights day party.  Trust and confidence grew as the shyness from the unknown disappeared.  Paintings started to hang from the walls as human rights flags were strung up like Lungta-style Tibetan prayer flags.  The prison burst with colour.
The four boys from PPS filled the courtyard with music, magic tricks and dancing.  Kosal, Louen and Reaksmey conducted art workshops using plywood, paper and acrylic paints.  Using screen printing, Steve and Alix prepared human rights flags where the prisoners could learn about human rights and write messages related to human rights.  Messages included promises of becoming better men upon release from prison, requests for shorter prison terms while in pre trial detention and others which were simply messages of thanks to IBJ, like "I am happy when you come here".  The purpose was to bring human rights to Pursat prison and so on 10 December the prisoners were all transformed into budding arts students.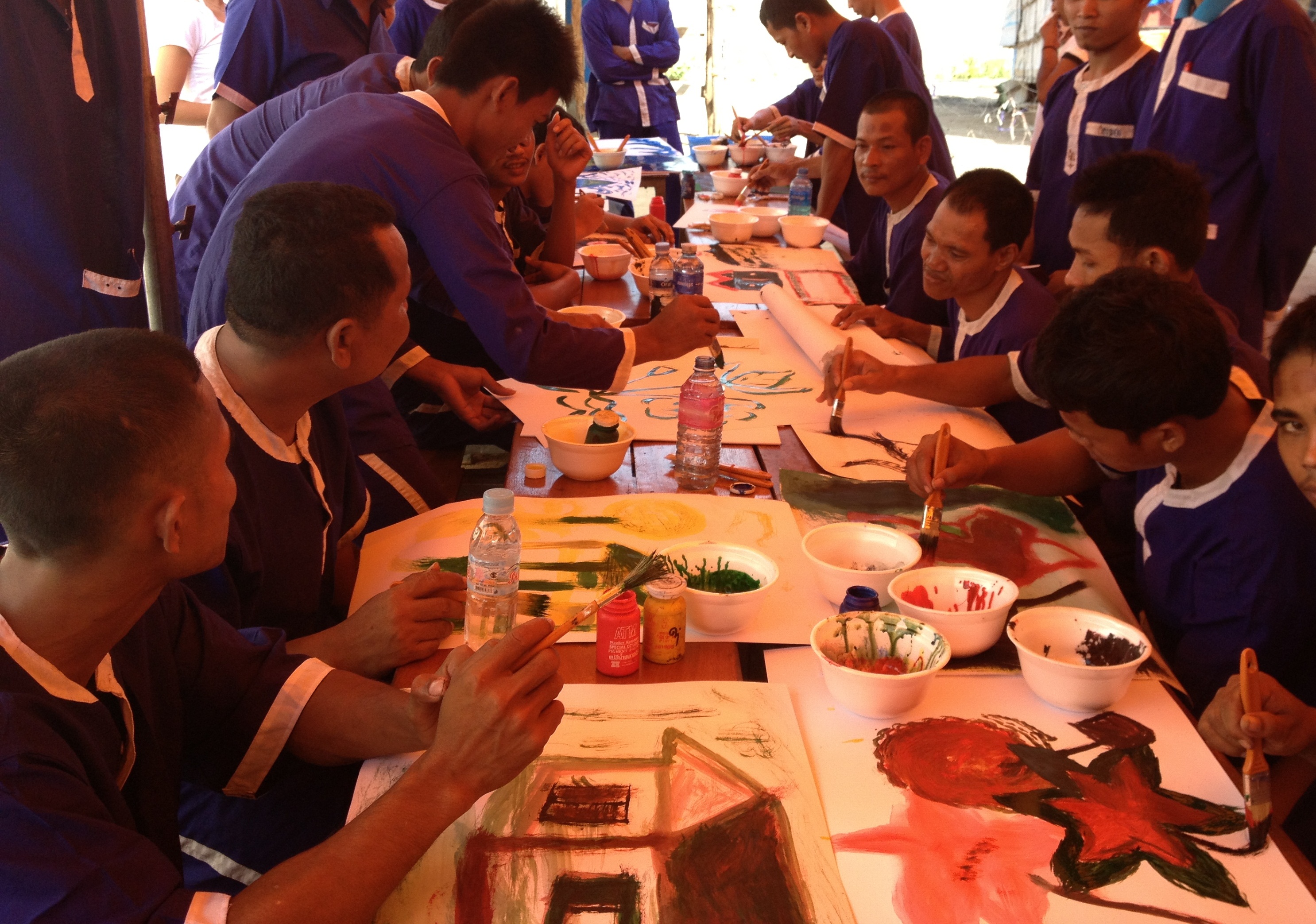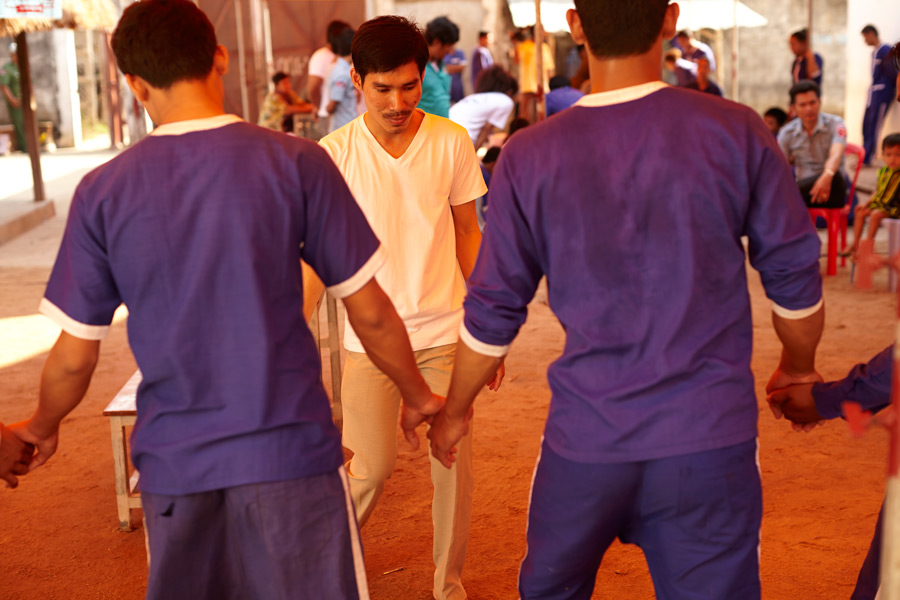 "Ï was really excited when I heard that you were coming.  It was such a fun day and I was really happy to participate.  Please come again." – A young man in Pursat prison
What was initially scheduled as a two hour workshop went well over three hours.  Prisoners and prison guards came together and were all involved.  Finally at 11am it was time for the fish noodle soup meals we had provided all the prisoners and guards.  Despite its brevity, the success of the event was apparent according to inmates' thanks and requests to come again.  Having left arts materials up in Pursat – we will bring arts and culture to Pursat again!
*Kate Flower is a volunteer with the Australian Volunteers for International Development (AVID) Program. The AVID Program is an Australian Government, AusAID initiative.
*Photos by samjamphotos