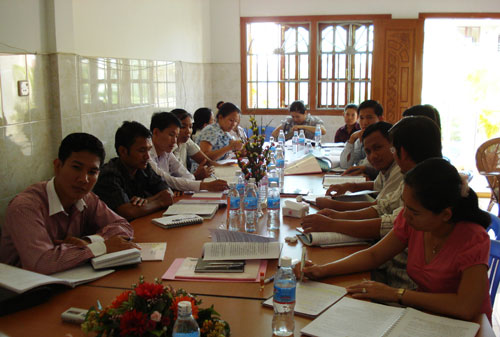 On April 29, IBJ's Cambodia office sponsored a training workshop for young criminal defense lawyers. IBJ Fellow Ouk Vandeth invited His Excellency Choun Sun Leng, Vice President of the Appeals Court and Chief of the Investigating Chamber, to give a lecture on Cambodia's new criminal procedure code.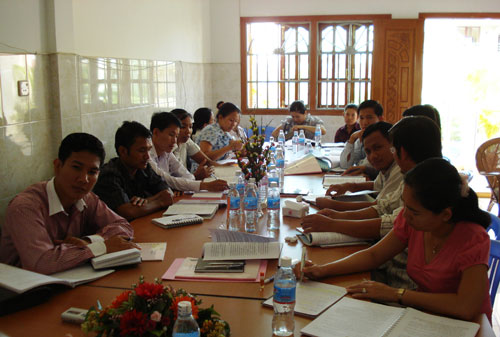 The workshop provided practical, concrete training to the lawyers who attended. As he lectured about the sections of the code pertaining to pretrial procedure, H.E Choun Sun Leng also took questions from the participants. They were able to ask questions that were directly related to their day to day casework.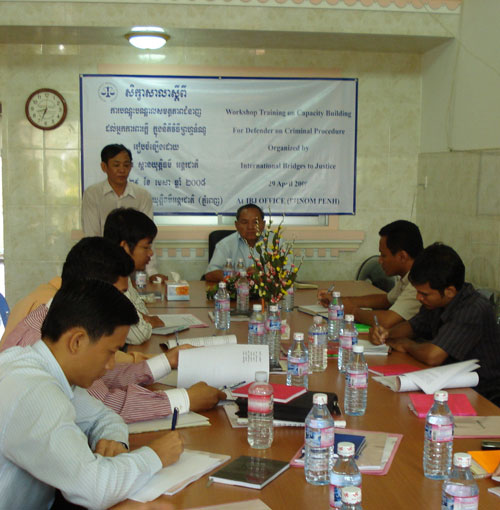 The response to the training was overwhelmingly positive. In their evaluations, most participants said that the training was too short, and that they hoped to attend more IBJ-sponsored training in the future!