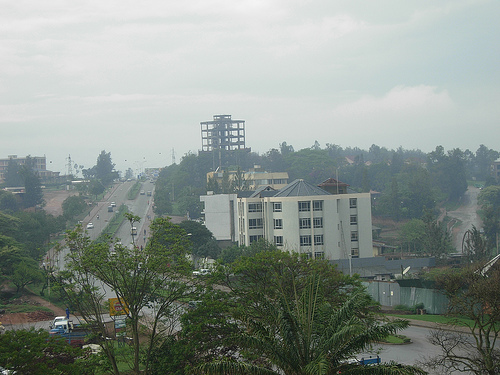 Rwanda. It was at the centre of IBJ's preoccupations since 2006. And yet, the lack of resources impeded IBJ to move from successful rights awareness campaigns and legal defense training to a more systematic approach of supporting the Ministry of Justice, the Kigali Bar Association and the legal community as a whole in building an effective legal aid system. The time has now come.
Thanks to the support of the National Endowment Democracy (NED), IBJ is launching a pilot legal aid project in Rwanda with the goal to assist the Kigali Bar Association and Ministry of Justice to ensure systematic access to justice for all Rwandans. Led by the dynamic and entrepreneurial John Bosco Bugingo who is now officially IBJ Rwanda Fellow, the project will commence with the establishment of a Defender Resource Centre (DRC) in Kigali. Strategically located in the capital city, the centre will operate as a legal aid centre where families of accused persons can seek legal advice. The DRC is also collegial space where defense lawyers can work, prepare their cases, and meet with clients and witnesses. Printed and electronical legal resources and materials will be stocked there to ensure lawyers have continuous access to learning opportunities.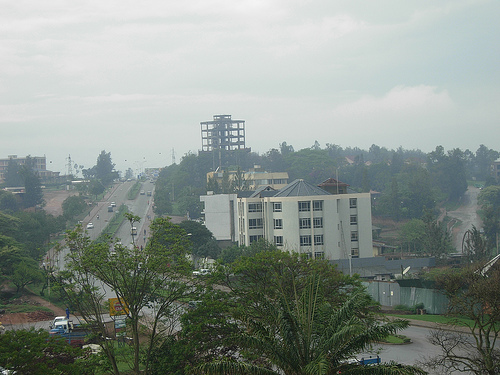 Above: IBJ's DRC is about to be established in one of Kigali's blossoming streets. (Photo by Sanjeewa Liyanage)
The 2009 legal defense training generated a lot of interest from Rwandan lawyers. Many asked how they could be involved with IBJ in the reform of the justice system. Building on this momentum, IBJ is establishing a core group of volunteer lawyers, strategically located in each of the country's five provinces, who will provide committed and competent counsel to vulnerable Rwandese lost within the justice system. These lawyers, along with a group of younger lawyers, will be trained intensively in the summer 2010 in collaboration with the Kigali Bar Association.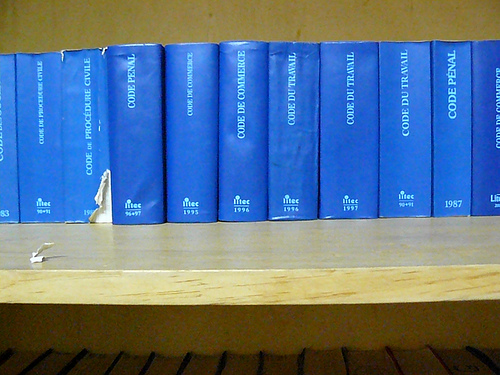 Above: Making sure that defense lawyers have continuous access to legal resources is a priority. (Photo by Sanjeewa Liyanage)
The volunteer lawyers will join forces with other dynamic and committed legal professionals in a Criminal Defense Task Force. This collaborative platform will meet three times a year to discuss the state of legal aid in Rwanda, obstacles to the protection of defendants' rights, potential solutions to those obstacles, and means of implementation. The Task Force will work generating concrete solutions to practical problems of access to counsel and raising the profile of democratic criminal defense in Rwanda more generally.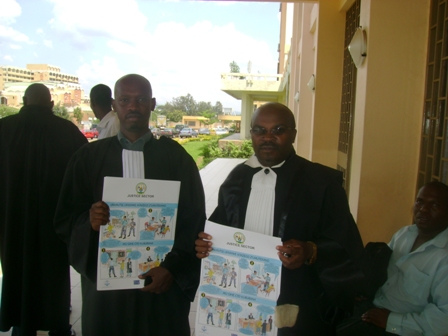 Above: John Bosco Bugingo, IBJ Rwanda Fellow (left), presenting the "Know your Rights" poster with a peer at the Kigali Bar Association Annual Meeting in 2008 (Photo by Whitney Price).
Ultimately, the hope is to support the Ministry of Justice's comprehensive legal aid strategy to ensure universal access to justice in Rwanda. IBJ is now one step closer. Cheers to NED!
Above: IBJ will continue working with the Kigali Bar Association and the Ministry of Justice to promote universal access to justice in Rwanda. (Photo by Sanjeewa Liyanage)