Great news for Burundian detainees: on the 24th of March, the President, Pierre Nkurunziza, circulated a decree which stipulates the immediate release of hundreds of prisoners. The decree targets several categories of detainees, among which, pregnant and breast-feeding women, juveniles, and convicted prisoners who are over sixty years- old. Many sentences are reduced, like several life-sentences that are now commuted into twenty-year prison sentences, except for severe crimes that are clearly indicated.
This act of grace, hailed by the international community, is aimed at decongesting the Burundian prisons. The prisons undeniably show a worrisome rate of occupancy, namely 277%, with the prisons currently holding more than 11,000 detainees while the prison capacity is 4,050 people. These overcrowded and sub-standard prisons are unable to meet the basic medical, legal and social needs of the inmates and to fulfill a satisfying role in their reintegration into society.This situation has been highlighted many times by IBJ, especially during the roundtable discussions organized throughout 2009 and 2010. During these events, the main members of the criminal justice system such as lawyers, prosecutors, judges, police officers, prison officials and representatives of the administration, are encouraged to come up with their own solutions to the challenges of the criminal justice system. The last roundtable, held in Rumonge, gave the opportunity to tackle the issue of pre-trial detention. Many detentions prove to be illegal and some detainees spend months, if not years, waiting for trial, because time limits of detention are very often exceeded. This phenomenon widely contributes to prison overcrowding. During the meeting, participants had suggested that a mass release of detainees would be an appropriate answer to address prison overpopulation.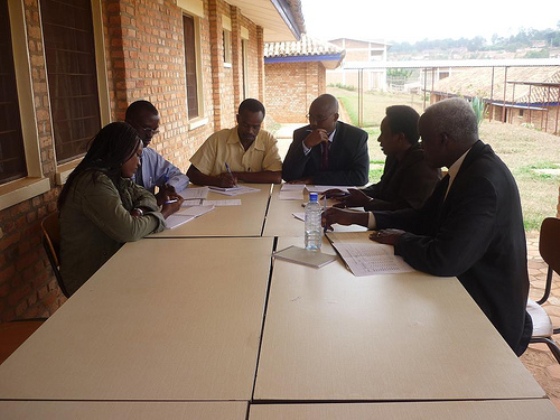 Above: The roundtable held in Gitega in October offered the opportunity to tackle the issue of pre-trial detention, which is one of the main causes of prison overcrowding in Burundi. (Photo by Jean-Baptiste Bouzard)
Conveyed by the Burundian media – including Isanganiro and Bonesha radios which always attend these roundtables – and jointly with other non-governmental Human Rights organizations, the government seems to have heard our requests to increasingly promote respect of the procedure. This decree is a resounding success for the criminal justice system, and for the overall observance of Human Rights in Burundi, as prison conditions should be improved. This decree gives once more the opportunity to recall that freedom always is the rule and detention the exception, as portrays IBJ banners in rights awareness campaigns. The President's spokesperson actually reminded that principle on the radio when the decree was announced. This growing consciousness of the need to increasingly uphold the criminal procedure and safeguard the rights of the accused with Burundi's government is a truly inspiring dynamic for our work in Burundi.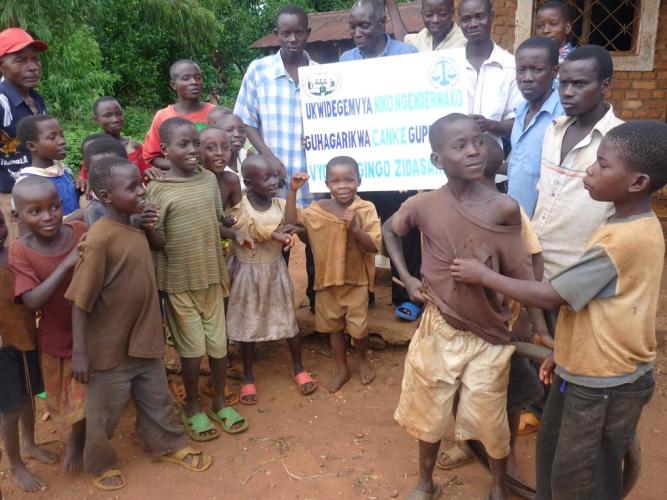 Above: The IBJ panel that reads: "Freedom is the rule, arrest and detention the exception". Pictured here during the legal rights street campaign in Cibitoke. (Photo by Caroline Arnaud)