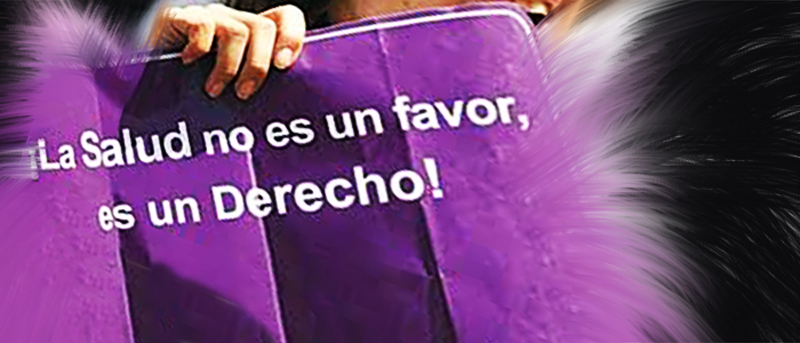 Para la versión en Español, haga click aquí.
María de la Paz Martínez Irigoitia  is one of the winners of the 2011 JusticeMakers competition organized by International Bridges to Justice. She has been a practicing lawyer in Paraguay since 1997, is currently the Political law I and II Professor at Universidad Catolica and also writing her doctoral thesis on the "Current Problems of Penal Law" for the Universidad de Salamanca in Spain.
María de la Paz is a Criminal Public Defender for adults (individuals who are 18-plus years), and she works in Paraguay, Asuncion. Last 15th of September, the Law No. 4.431/11 came into force in Paraguay, changing the article 245 of the Criminal Procedure Code. This Law prohibits the use of alternatives to detention for individuals who have prior convictions and have been arrested on a new case, but have not been convicted. This has resulted in a disproportionate increase of the prison population. The male prison houses 3,051 inmates, with 2097 pretrial detainees and 954 convicted. The women's prison has a population of 199 inmates, of which 127 are pretrial detainees and 72 convicted. Prison overpopulation -and consequently, the poor health conditions-   has been a major problem for decades. Inmates are often economically disadvantaged, from extreme poverty to lower middle class, and most of them have not completed primary education. Many of them have had multiple experiences with the criminal justice system and are unemployed or underemployed.
The main subject of her JusticeMakers Project is the access to justice through strategic alliances between lawyers and doctors. Her goal within the next months is to get at least two doctors to be part of her project. She considers it important to work together as a lawyer, technically collaborating in the public legal field where they might eventually be useful to each other. It is critical that lawyers join the project, since the rights to health and healthy eating are often violated in this prisons. In addition, tuberculosis is the most common disease among inmates, which is highly contagious in such crowded conditions.
Maria de la Paz says that the help of doctors on the lawyers' work has led to "a clear emphasis on lightness of the defendants, quicker justice, less vulnerability to their situation, faster resolution of cases, as well as a fight against impunity for torture and abuse." María de la Paz is proud of having started through her work a crucial approach between two institutions that never had contact or worked together before, and to facilitate a platform so in the future they can keep collaborating and working together, such as the Public Defender's Office and the Faculty of Medical Sciences of the National University.