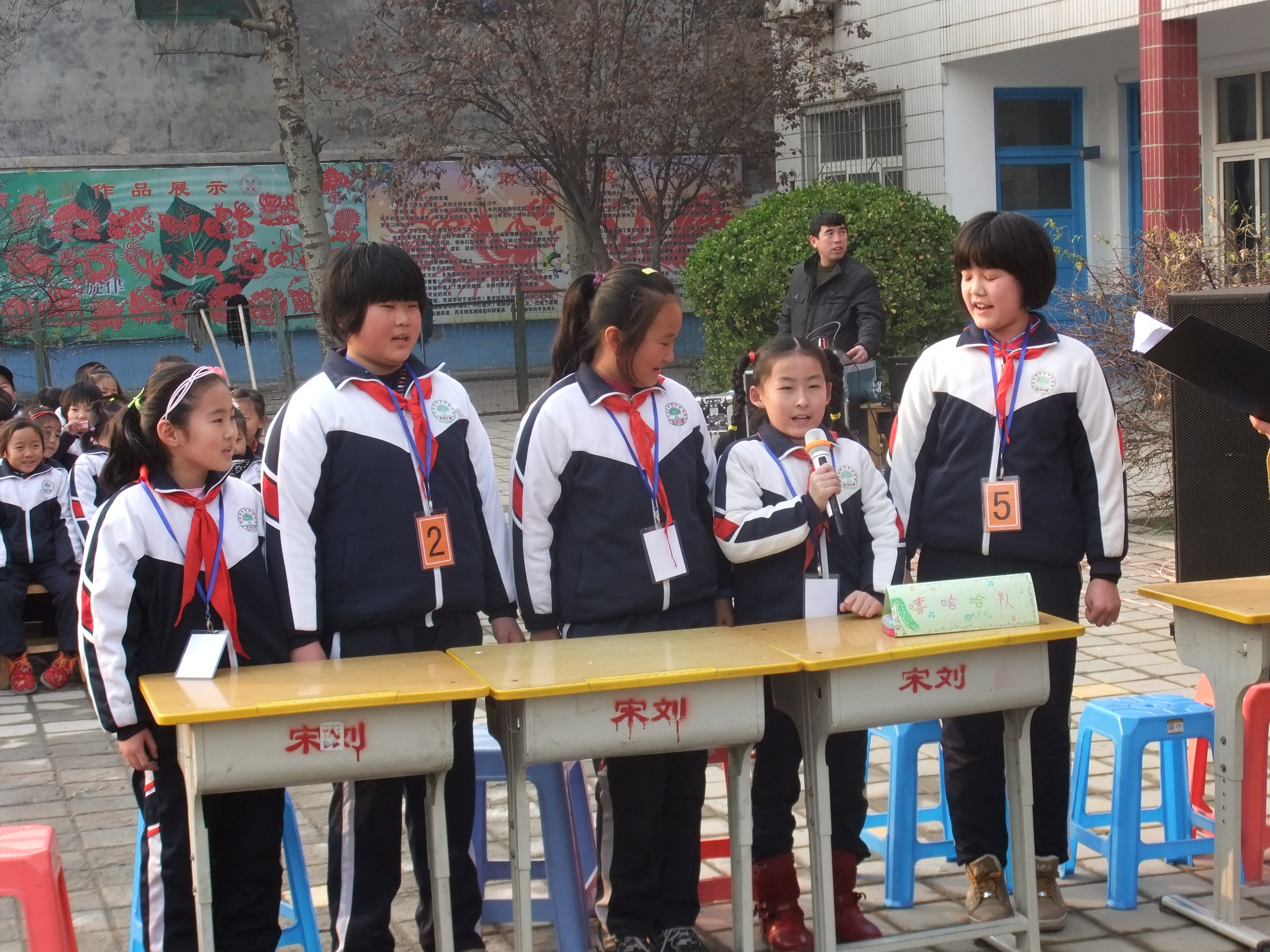 As part of International Bridges to Justice's contribution to China's December 4th National Legal Publication Day this year, IBJ partnered with the Legal Aid Association of Shandong University to organize a legal rights awareness event in the Songliu Primary Migrant Worker's School, with the goal of promoting legal education among migrant school children.
The event attracted a large and diverse crowd, with more than 250 migrant students in attendance. Apart from the children, there were 25 law students, 20 volunteers, 20 community members, 10 journalists, and five government officials who participated in the event. The total number of attendees amounted to greater than 340 people. Among other information, IBJ passed out brochures to participants highlighting the basic legal rights of an individual. Attendees were then quizzed on their understanding of these rights as part of a prize-winning contest. One girl was well prepared for the contest, even giving a detailed answer to a question with the words," According to the 46th Article of the Constitution…" Many children enthusiastically participated in the question and answer sessions. Later, a mock courtroom trial was held, and questions were posed to the various school teams. The winning teams received prizes at the end of the trial.
Many of the participants personally expressed gratitude to those working and volunteering at the event. Some complimented the brochure, saying it has beautiful pictures and stories, while others commented on how the law is important to know, and use, and that the brochure was helpful in providing that knowledge.
Prior to the event, many of the school students had never been informed about their legal rights. Their school did not provide them with the opportunity to increase that awareness. In holding the event, IBJ was able to do its part in fulfilling a legal necessity of imparting that knowledge to the migrant student community. The students responded enthusiastically and passionately. The positive response by the students shows that the event was an overwhelming success, and that these types of events can create a strong impact on increasing legal awareness for communities that lack a legal support network in China.