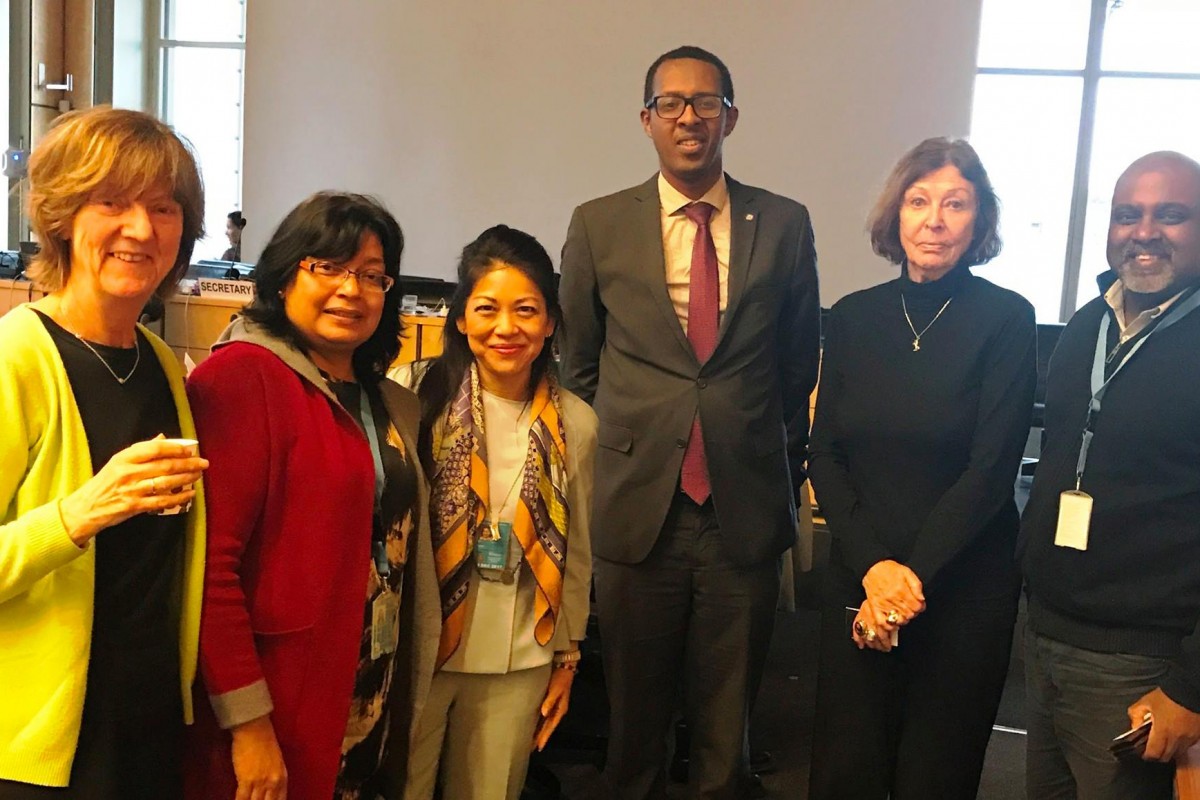 Geneva, Switzerland – On February 8, members of the UN Committee on the Rights of the Child (CRC) met with IBJ's CEO and Founder, Karen Tse, and International Program Director Sanjeewa Liyanage to sign the Declaration on Access to Justice to Prevent Torture. IBJ is extremely encouraged by the incredible work the CRC is doing to improve the rights and well-being of children around the world. The support of the Committee on the Rights of the Child for the Declaration marks an important step in mobilizing the international community in a global commitment to ending torture and advancing access to justice.
"Not to prevent torture means to deny access to justice," stated CRC Vice President Justice Renate Winter. "Access in practice, not only in theory".
Echoing Winter's support, Ms. Hynd Ayoubi Idrissi from Morocco added, "the prevention of torture is one of the common responsibilities of humanity."
IBJ is particularly proud to have Yasmeen Shariff, who is a 2010 Asia JusticeMakers Fellow, as the CRC's outgoing Vice-Chairperson, and of her decade-long work improving child rights and juvenile justice in her home country, Malaysia.
The full list of signatories from the CRC includes:
Ms. Sara de Jesùs Oveido Fierro, Ecuador (Vice Chairperson)
Ms. Yasmeen Muhamed Shariff, Malaysia (Vice-Chairperson)
Ms. Kirsten Sandberg Norway (Rapporteur)
Ms. Hynd Ayoubi Idriss, Morocco
Mr. Clarence Nelson, Samoa
Ms. Maria Rita Parsi, Italy
Mr. Hatem Kotrane, Tunisia
Ms. Olga a. Khazova, Russia
Mr. Gehad Madi, Egypt
Ms. Suzanne Aho Assouma, Togo
Mr. Wanderlino Nogueira Neto, Brazil