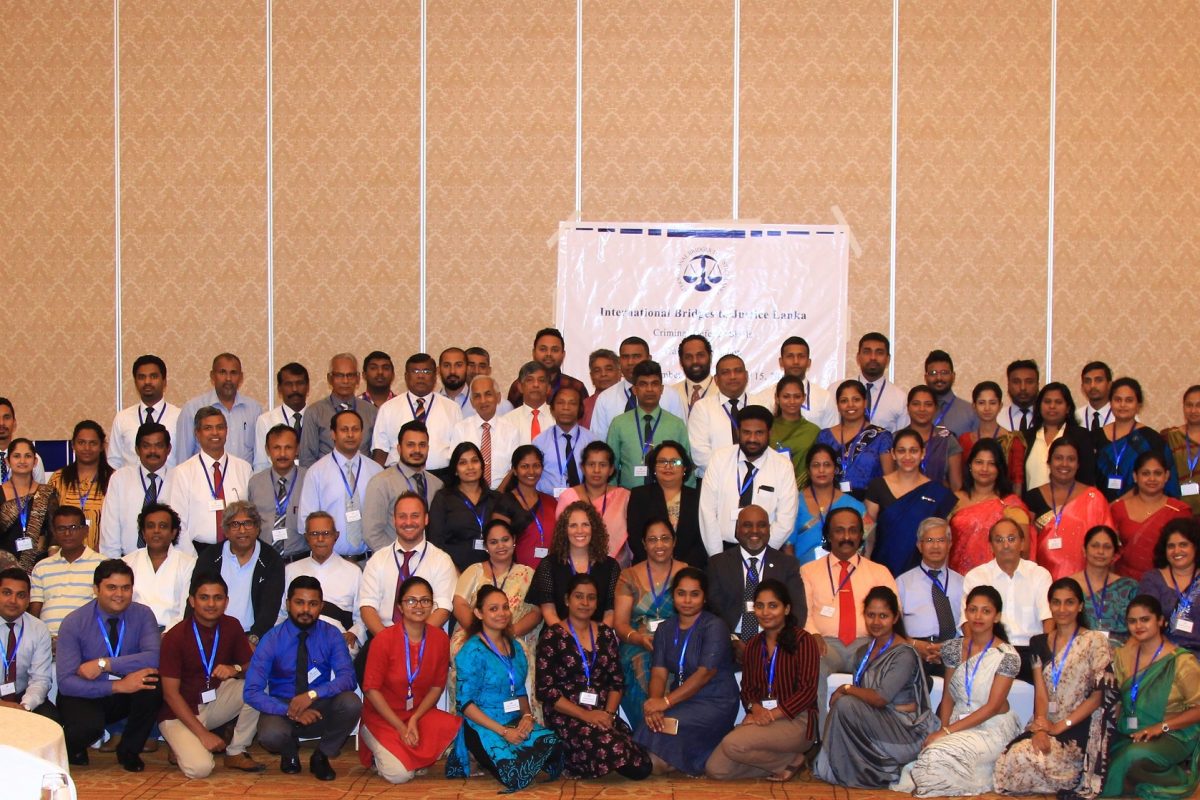 Kandy, Sri Lanka, September 13 – 15, 2019.
The second Defender Training Session held for Sri Lankan lawyers took place in the historical city of Kandy, home of The Temple of the Tooth Relic, and very much a focal point of Sri Lankan culture and history.
International Bridges to Justice Lanka partnered with the Kandy Bar Association to host the event for 106 defense lawyers, who brought with them to the training a varied range of experience. The training was officially opened with the lighting of a traditional ceremonial oil lamp, followed by speeches from IBJ's International Program Director, Sanjeewa Liyanage, President of the Bar Association of Sri Lanka (BASL), Mr. Kalinga Indatissa, and the President of the Kandy Bar Association, Mrs. E.M.P. Kumari Abeyratne.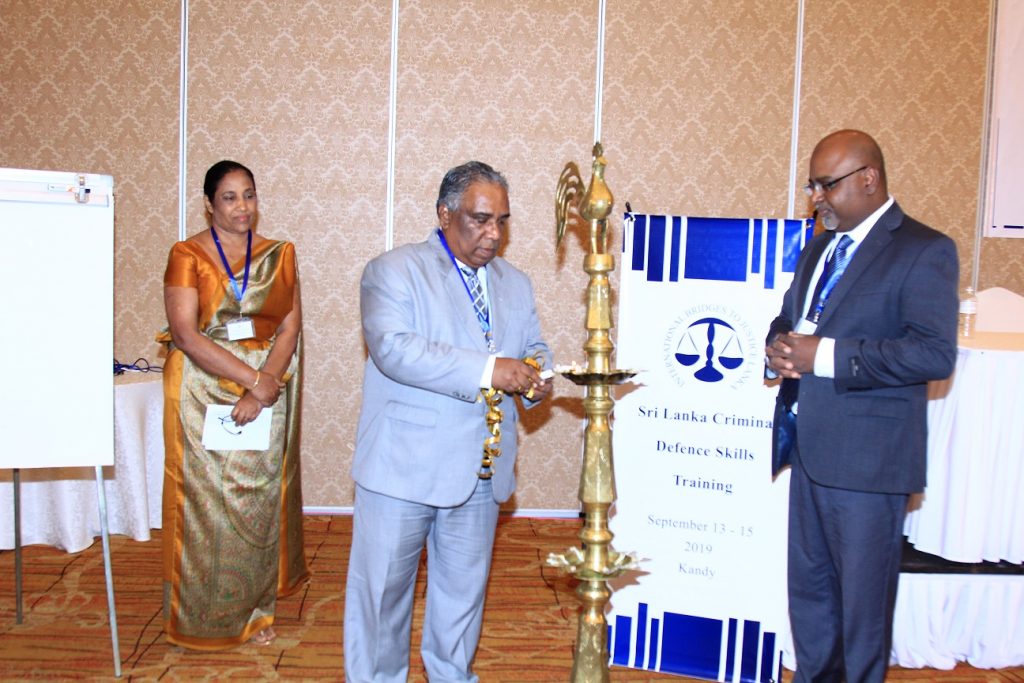 Speaking of the ethical principles and values that is expected of every member of the BASL, Mr Indatissa addressed the younger generation of lawyers in the room, telling them;
'You have a huge responsibility, because as todays juniors, you are the seniors of tomorrow'. He reminded them of the values of being a defense lawyer, including the necessity to uphold their duties towards their clients, to respect the courts, and to show professionalism towards their colleagues.
Mr Indatissa then continued to present the first module of the training to the participants on the role of a defense lawyer, highlighting their rights, duties, and responsibilities. Joining Mr Indatissa on the training team were international trainers, Michael Karnavas, Jacques du Preez, Sanjeewa Liyanage, and Suresh Damodara, along with local trainer Saliya Pieris. The trainers between them brought together a vast amount of experience, from Saliya Pieris PC who has spent more than 25 years practicing in Sri Lankan courts, to Suresh Damodara, Michael Karnavas, and Jacques du Preez, all with experience representing clients in International Criminal Tribunals.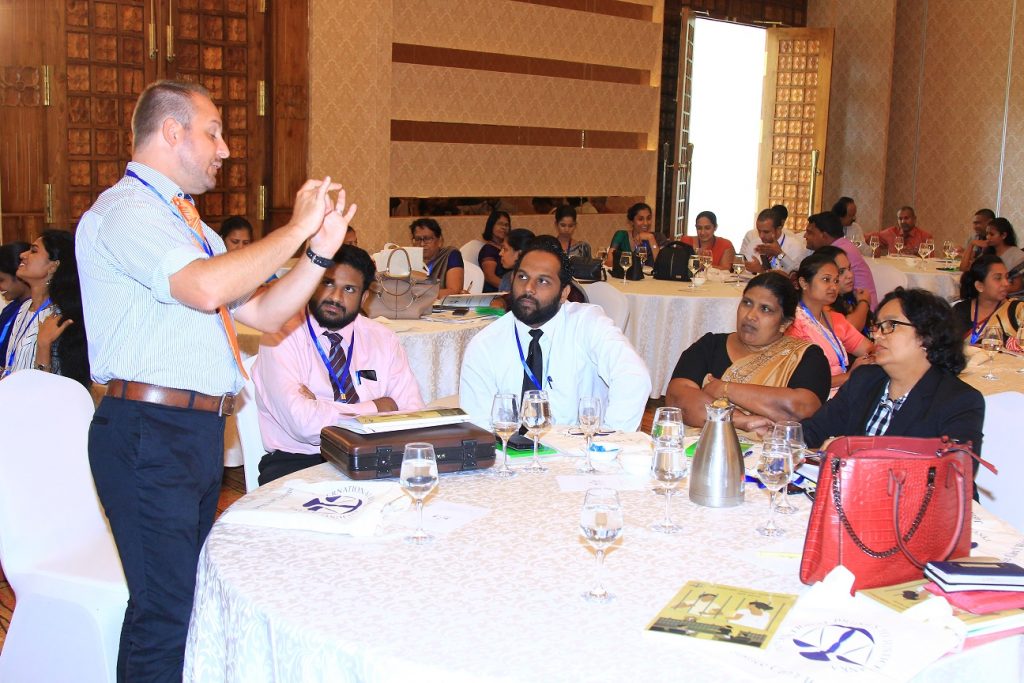 Training topics covered a broad spectrum, from effective client interview skills to cross examination, and included an international element brought in by Singaporean lawyer Suresh Damodara who provided a comparison to the challenges faced by defense lawyers in Singapore. In addition, IBJ's International Program Director presented a number of modules on past, current, and future trends in the Sri Lankan justice system and encouraged lawyers to envision their ideal justice system and the steps needed to make this a reality.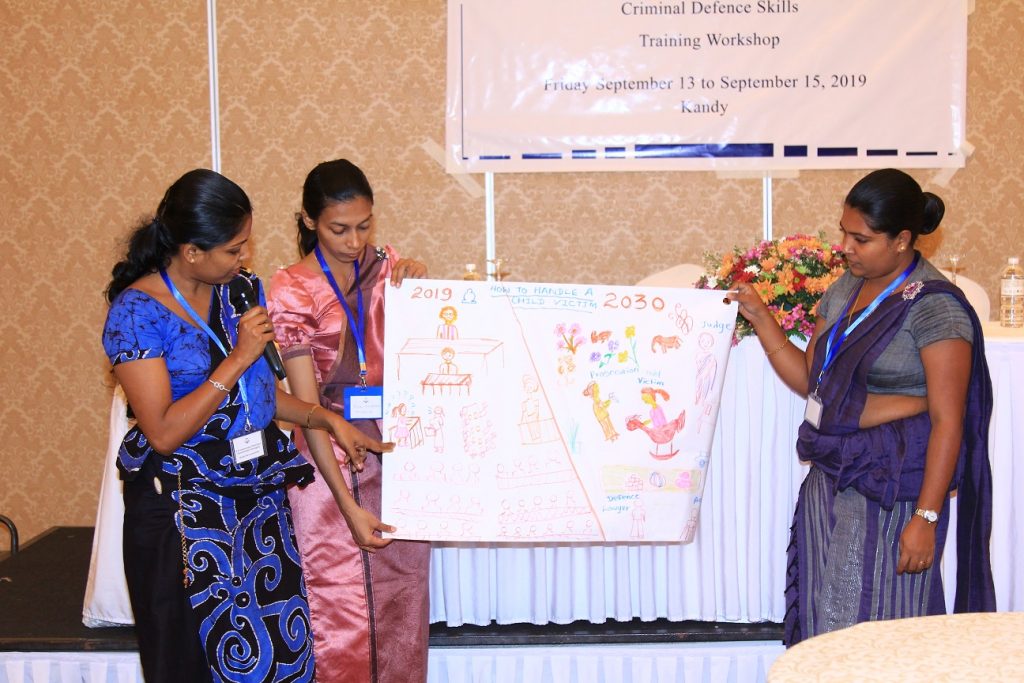 Participants were given copies of IBJ Lanka's newly published Criminal Defense Practice Manual which was referred to throughout the training. The Manual has been endorsed by five Bar Associations throughout Sri Lanka; Trincomalee, Jaffna, Mannar, Kandy, and Vavuniya, and will be distributed throughout the country as a resource for lawyers.