Karen Tse –  IBJ Founder an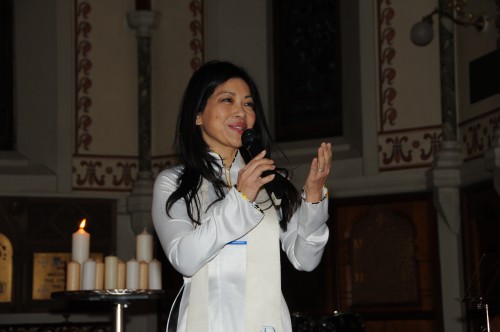 d CEO
Karen founded International Bridges of Justice in 2000 to promote systemic global change in the administration of criminal justice. A former public defender, Karen first developed her interest in the cross section of criminal law and human rights as a Thomas J. Watson Fellow in 1986, after observing Southeast Asian refugees detained in a local prison without trial; thousands of prisoners of all ages being held without trial, often having been tortured into making so called confessions. In 1994, she moved to Cambodia to train the country's first core group of public defenders and subsequently served as a United Nations Judicial Mentor. Under the auspices of the U.N., she trained judges and prosecutors, and established the first arraignment court in
Cambodia. In the initial stages, she negotiated groundbreaking measures in judicial reform with the Chinese, Vietnamese and Cambodian governments.
Under her leadership, IBJ has expanded its programming to include Rwanda, Burundi, Zimbabwe and India. In addition to the Defenders Resource Centers in those countries, IBJ also sponsors independent Justice Makers in 25 countries. IBJ has created a Global Defense Support Program to bring IBJ assistance to public defenders worldwide. In 2010, IBJ launched the Justice Training Center in Singapore. A graduate of UCLA Law School and Harvard Divinity School, Karen was named by U.S. News & World Report as one of America's Best Leaders in 2007. She has been recognized by the Skoll Foundation, Ashoka and Echoing Green as a leading social entrepreneur. Karen was the recipient of the 2008 Harvard Divinity School's First Decade Award, and the 2008 American Bar Association's International Human Rights Award. She also received the 2009 Gleitsman International Award at the Harvard Kennedy School of Government. More on Karen

Eunice Olsen
Eunice Olsen was born in Singapore. She completed her degree at the National University of Singapore where she graduated with a Bachelor of Arts in Political Science and Philosophy.
In November 2004, Olsen was appointed as a Nominated Member of Parliament (NMP) in Singapore by President SR Nathan, making her the youngest nominated NMP at the age of 27 from the time this program was implemented by the Singapore government. In 2006, she was conferred the Singapore Youth Award for her dedication to the community, youth work and being an inspirational role model.In 2008, Olsen was the proud recipient of the prestigious ASEAN Youth Awardand was recently nominated as a Young Global Leader representing Singapore at the World Economic Forum In the 2010 Youth Olympic Games held in Singapore, she was one of the Flag bearers for the Singapore Flag.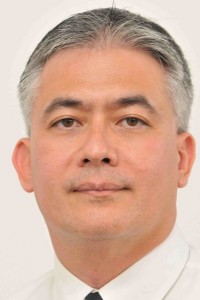 Tanguy Lim
Tanguy Lim is the Director of Pro Bono Services at the Law Society of Singapore. His office administers all of the Law Society's free legal assistance schemes for individuals and non-profit organizations. Its mandate is also to promote a vibrant and dynamic culture of volunteering among lawyers in Singapore. Prior to joining the Law Society, Tanguy was a practising lawyer. He also serves in the partnership committee of "The Light", Singapore's first cross sector non-profit leadership network.