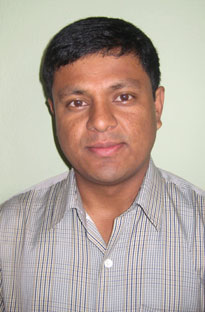 One of the main challenges of the JusticeMakers competition was to find an innovative way to ameliorate some of the social justice problems that exist in one's community. For Nepalese applicant Ram Kumar Bhandari, just making sure his primary application submitted was a major feat. Faced with an unexpected faulty internet connection, he drove 200 kilometers from Lamjung to Kathmandu to submit his application. That sense of determination needs a serious shout out on our blog!

Ram Kumar Bhandari is from the western hills of Nepal whose father disappeared in 2001 during the decade-long conflict between Maoists and government security forces. His father's whereabouts have been unknown ever since. Ram is committed to his community and is involved in local radio, promoting social volunteerism, and advocating for justice on the local level.
After graduating, Ram has been dedicating his time as a coordinator at the Committee for Social Justice (CSJ), an organization that works with families from Lamjung whose loved ones who have also gone missing during the conflict and have little means of obtaining information about them.
Ram's proposal is an extension of his efforts with CSJ. He hopes to promote community awareness among stakeholders in the justice system — detainees, police force, local leaders, with trainings and awareness campaigns that address the lack of understanding for the justice system. You can read his proposal in detail here.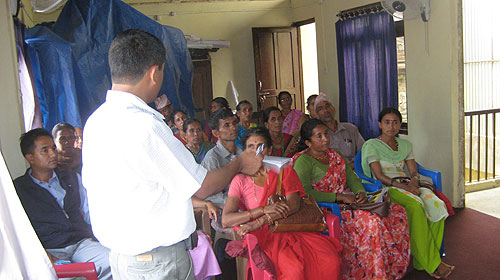 We recognize that some of the everyday challenges a JusticeMaker can face is just having access — to a computer, the telephone or even the post — something that is easy for many of us reading this (on the Internet) to take for granted. It's a testament to Ram's commitment to working for social change and demonstrates the tenacity required in spearheading a movement.