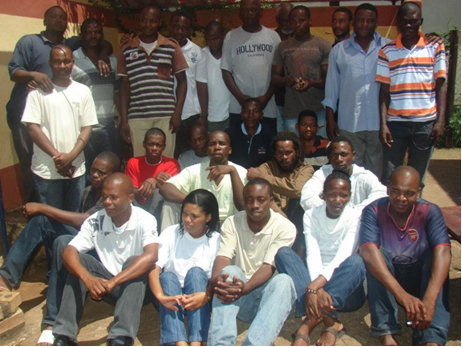 Buhle's team has reported a successful start to their project, having carried out two workshops educating community police on human rights. The first session was in the Mbhuleni township, where in the past local police have shown a tendency towards violence. The team discovered that although the police were aware of the concept of human rights, they had not been informed on what those rights entail.
| | |
| --- | --- |
| | A later session with the community police at Nu Village revealed that they not only think that the use of abuse and torture is acceptable, but that they, "really believe in the beatings". They trained these officers on human rights legislation relevant to their jobs, for example the laws surrounding conducting a search and carrying out an arrest. At the request of the officers at Nu Village, the team have decided to compile a module on human rights legislation that they can distribute to these police officers and that can be used in future sessions. |
In addition to beginning the workshops, Buhle's team are well on their way to securing legal aid for prisoners who have been the subject of abuse and torture. They have succeeded in securing the help of two law firms that have agreed to provide pro-bono legal aid for two of these cases so that they can be transferred from the Customary courts to the Magistrates courts. Congratulations Buhle!