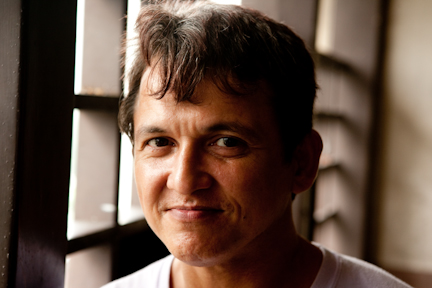 One of my coworkers in Manila has a very interesting story.  His experience illustrates not only the problems in the justice system in the Philippines, but also how the JusticeMakers are making a difference.
Julius Montealegre was playing Mah Jongg on the sidewalk with friends on Aug 23, 2002 when 2 plainclothes policemen approached him.  The police were responding to a tip that there were drugs in the area and Julius was picked up.  According to Julius, he was questioned, roughed up, then sent to jail, despite the fact that this had been a warrantless arrest, and no drugs had been found on him.
His first hearing was scheduled for a month later, but that was postponed.  The judge was gone on vacation.  3 months later, another postponement – the prosecutor was at a seminar.   This continued for a year.  When his trial finally got underway, it was slow going.  Hearings, motions, defense, prosecution, calling witness, and cross examinations all take place at separate hearings – generally scheduled 3 months apart.  Julius was going to be waiting for awhile.
In his free time at the jail, Julius became one of the first Paralegal Coordinators working with the JusticeMakers.  He learned and educated his fellow inmates about their rights and the laws they were accused of breaking.  In this way, he and fellow inmates were able to proactively work on their own defenses – a necessity when the accused generally meets his court-appointed attorney an hour before an upcoming trial.
In 2008, 6 years after his arrest, Julius was released because of a lack of evidence.  His work with Rommel and the JusticeMakers in Manila helped free him from jail.  Since his release, they have hired him full time and he continues to educate inmates about their rights.