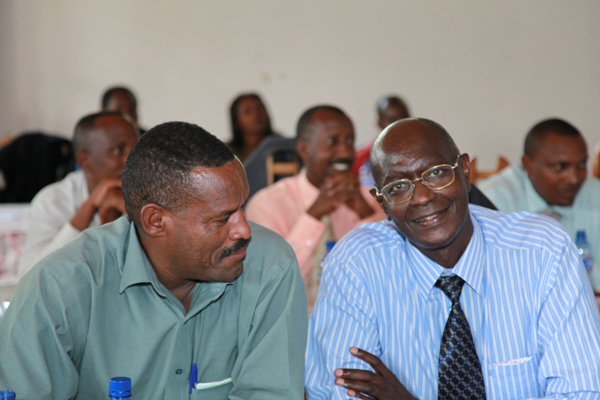 In addition to an extremely successful training event held in Burundi in late June and early July, IBJ has also made efforts to increase the governance of its local program. Recognizing the limitations that the long distance between the countries IBJ works in and the Geneva headquarters present, IBJ has envisioned the creation of local Country Advisory Councils (CACs) to provide extra support to country fellows. In order to achieve this goal, the idea is for CACs to provide management and mentoring experience to in-country fellows and establish extensive local networks to aid fundraising efforts and support IBJ. These CACs will act as intermediaries between the home office in Geneva and the country sites, meeting monthly with in-country Fellows, attending trials where IBJ is representing clients, and discussing ways to re-strategize country initiatives.
In Burundi, an accomplished and notable advisor has already been recruited. Pasteur Nzinahora, former ambassador of Burundi in France, holds over fifteen years of magistrate experience and was once president of the Supreme Court of Burundi. Along with a history of experience, he brings with him an extensive network of contacts in the judicial system, which will play a vital role in strengthening the project and fundraising efforts in Burundi. Pasteur has a long experience of involvement on the international scene, in particular within francophone countries: among other key positions, he was the Director of the West African Regional Office at the Organisation Internationale de la Francophonie (OIF) and the Director of legal and judicial cooperation at the Association ds Hautes Juridictions de Cassation des pays ayant en partage l'usage du français (AHJUCAF).
The recruitment of this advisor will advise Astère Muyango, IBJ Burundi fellow, in prioritizing the needs for IBJ programming and building the bridges with other actors of the justice system to bring about systematic change in Burundi.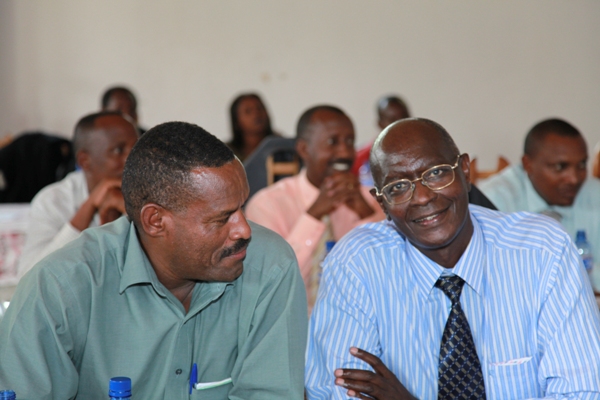 Above: Pasteur (right), next to Gitega Prison Director, during IBJ 2009 summer training. (Photo by Nathalie Mohadjer)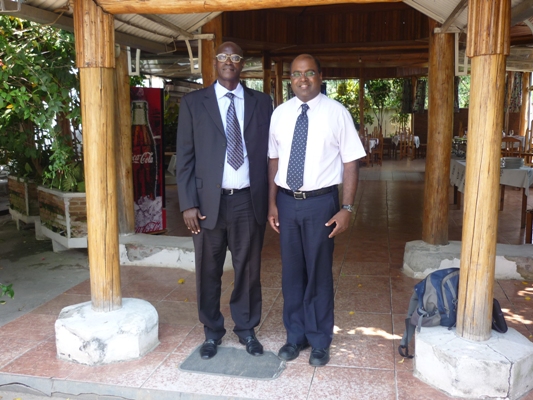 Above: Pasteur pausing with Sanjeewa Liyanage, IBJ Program Director, 2009 summer training. (Photo by Jean-Baptiste Bouzard)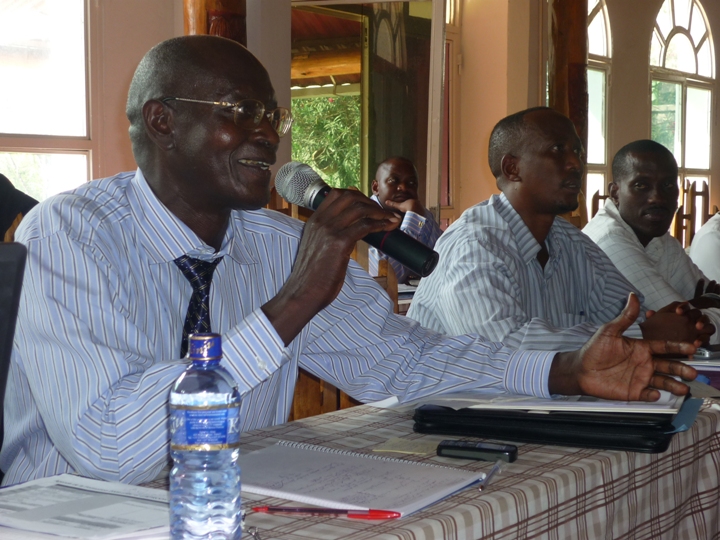 Above: Arguing in favor of a fair criminal justice system in Burundi, 2009 summer training. (Photo by Nathalie Mohadjer)