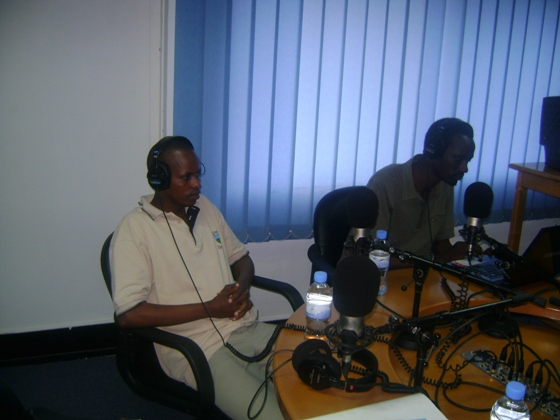 Under the leadership of IBJ Rwanda fellow, John Bosco Bugingo, IBJ has conducted last Sunday 22nd November its third radio rights awareness program on Contact FM. The President of the Kigali Bar Association, Me Vincent Karangwa, honored once more the program with his presence. He was accompanied by Me Isaac Bizumunemyi, a dedicated human rights lawyer that IBJ had the pleasure to meet last summer at the 1st Legal Defense Training in Kigali.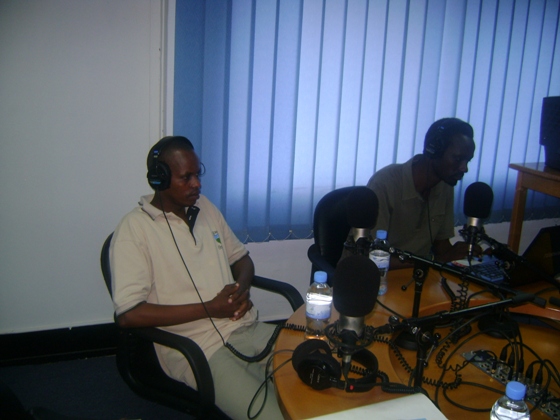 Above: Lawyers Isaac Bizumunemyi (left) and Herbert Rubasha (right) (Photo by John Bosco Bugingo)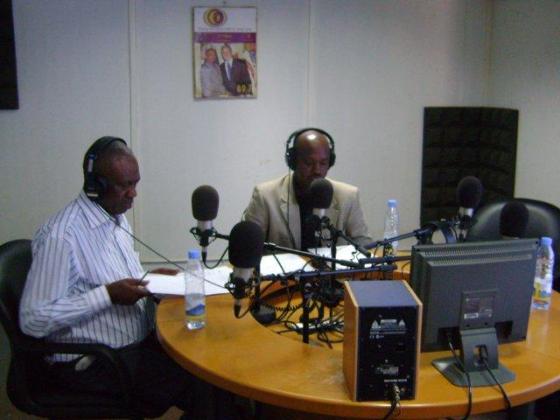 Above: The President of the Kigali Bar Association (left) and IBJ Rwanda Fellow (right) (Photo by Herbet Rubasha)
The topics of provisional detention and release under Rwandan criminal Law, the principle of presumption of innocence, legally acceptable detentions, reasons for provisional detention and release, law of evidence and bail were discussed in a constructive atmosphere.
The show created momentum among listeners: many people called and sent SMS to get clarifications on concepts that they are unfamiliar with. One of them asked what the minimum age of criminal responsibility was. Another asked what steps should be taken when someone has been unlawfully detained. From the many comments, questions and messages of encouragement received, it appears clearly that the program answers needs and a curiosity that have remained unmet until now.
The next program is scheduled for Sunday 29th November 2009. Stay tuned for updates!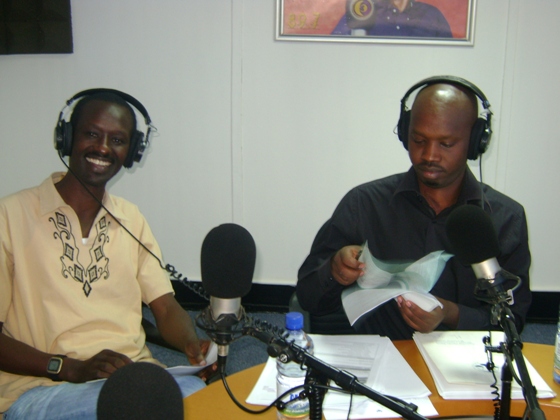 Above: Herbert Rubasha (left), member of IBJ Rwanda Advisory Council and John Bosco Bugingo (right) (Photo by Isaac Bizumunemyi)