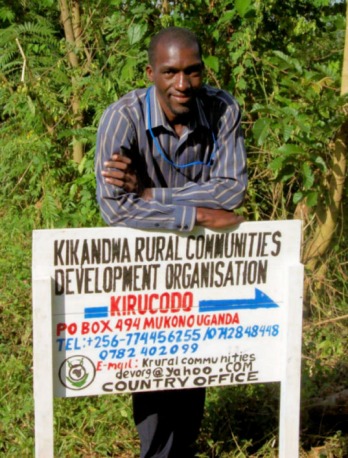 In the rural communities of Kikwanda, Uganda, many people suffer from human rights violations without anywhere to turn to for help with their grievance. This issue had not been confronted before because victims of rights violations hadn't been aware they could challenge the status quo. Often, they didn't know where to turn, or to whom they can report the injustices to.
The problem is exacerbated as those living in the farming villages surrounding Kikwanda are often illiterate and have difficulty understanding complex legal documents and procedures. Moreover, there is no tap water, electricity, medical centre (the nearest is 8 miles), internet services (the nearest is about 12 miles away) and ill-maintained roads.
Due to the poverty and poor social infrastructures in the area, crime rate is quite high. If a suspect is arrested, they can be detained in a police cell for weeks – far exceeding the 48 hours as stated in the Ugandan consitution. Additionally, the victim does not know what to do if actors in the criminal justice system fail to help them when a crime has been committed.
Working to bridge the gap between the criminal justice service actors and the community is Robert Kibaya a 2008 JusticeMakers Fellow.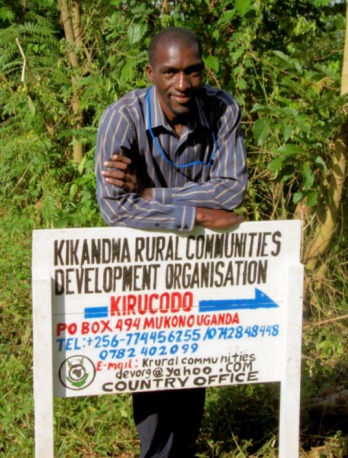 JusticeMakers Fellow 2008, Robert Kibaya. 
Robert's passion is community work and rural development.  In 2006 he established an NGO in his local community of Kikwanda called Kikwanda Rural communities Development Organisation (KIRUCODO) with the aim of empowering villagers through skills development and training.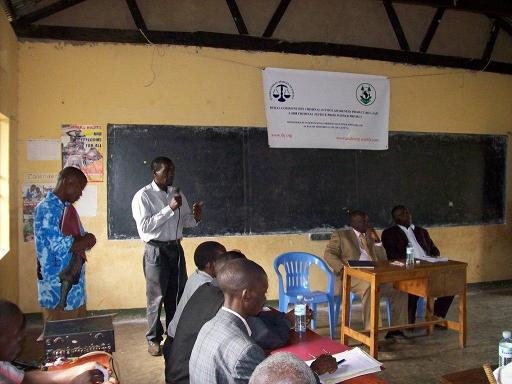 Robert Kibaya addressing members of the Kikwanda community and briefing them on his JusticeMakers project. 
The $5,000 grant is being used by Robert to establish the Rural Communities Criminal Justice Awareness Project (RCC-JAP).  The project is working to monitor and evaluate criminal justice procedures in rural villages. Robert also wants to generate greater rights awareness in rural communities through trainings and campaigns held in the villages.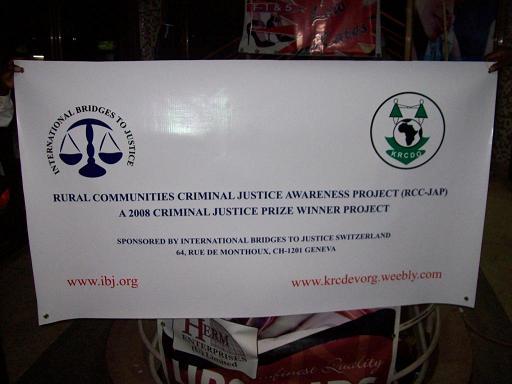 Banner announcing the establishment of the RCC-JAP in partnership with IBJ. 
Follow Robert on:
Facebook – Robert Kibaya, rob_kib@yahoo.com
Twitter – KIRUCODO
KIRUCODO's blog – https://ruralafricafacts.wordpress.com/author/robkib/