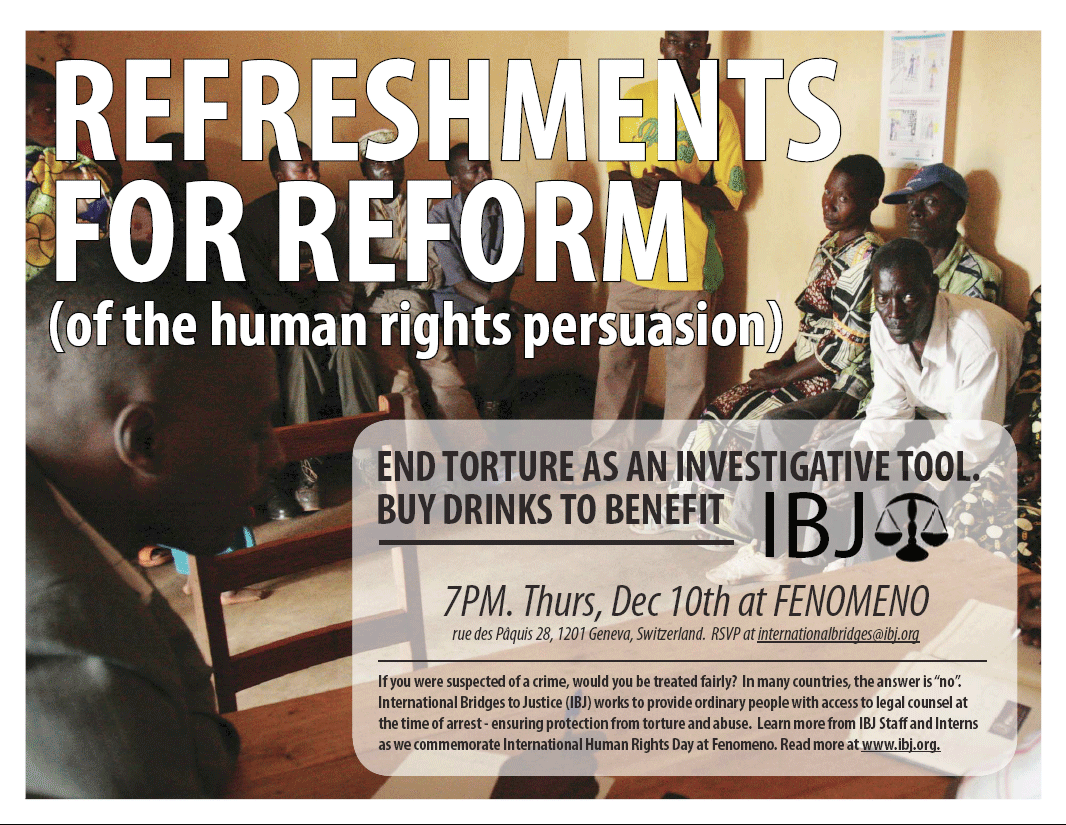 Thursday 10th December was International Human Rights Day. To celebrate, several of the JusticeMakers fellows held special events in their countries to mark the day. Chimwemwe, JusticeMakers fellow in Malawi, used the day as an opportunity to raise public awareness about his organisation – Paralegal Advisory Service Institute (PASI). Prisons in Malawi are overcrowded, particularly by poorer members of society who can not afford bail or the cost of lawyer. By training paralegals so that they are able to give free legal advice to prisoners, PASI is working to reduce the number of accused persons waiting in pre-trial detention.  Additionally, prisoners have reported acts of police brutality. PASI made a breakthrough agreement with the police that enables PASI paralegals to be present during interviews, thus safeguarding detainees from torture by abusive members of the police.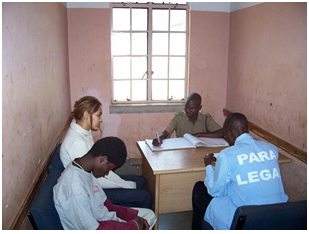 A PASI- trained paralegal is now permitted to attend police interviews and give support to the accused.
Chimwemwe marked International Human Rights Day by holding panel discussions with key stakeholders in the criminal justice system of Malawi. Chimwemwe worked hard to gather testimonys from victims of abuse and used them to provoke dialogue and thought around the issue of torture. The event provided prisoners with an opportunity to pose questions to the police and open a meaningful dialogue around this issue. Members of the media were also invited to report on the event. Chimwemwe hopes that the discussions will lead to an action plan and set of recommendations to follow after. The day was used as an opening for stakeholders in the criminal justice system to cooperate and find solutions for the issues raised.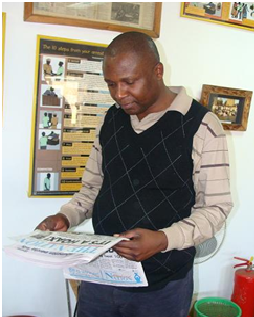 JusticeMaker Fellow Chimwemwe from Malawi
JusticeMakers fellow for Democratic Republic of Congo, Franck Kamunga, organised an open day at Kinhasa University to commemorate International Human Rights Day on 10th December. Franck is a lawyer working to repair the criminal justice system in Kinhasa. He has used his JusticeMakers grant to set up a free text messaging service and open phone-line in the city's 24 police stations. Franck risks his life daily to protect defenseless women and ensure that they have access to legal counsel. Franck used the event at Kinshasa University as an opportunity to discuss International Human Rights Day with students.
Meanwhile in Geneva, the IBJ office held an event at Fenomeno Bar. The aim of the event was to commemorate International Human Rights Day and fundraise for IBJ's projects. The evening was also intended to increase awareness of the problems IBJ is working to solve, such as ensuring legal counsel from the time of arrest. There was an entrance fee which included a free drink and a special cocktail was on sale called 'Justice Juice'.  Evans Muswahili, JusticeMakers fellow from Kenya, made a special guest appearance as he was in Geneva for a conference with the U.N.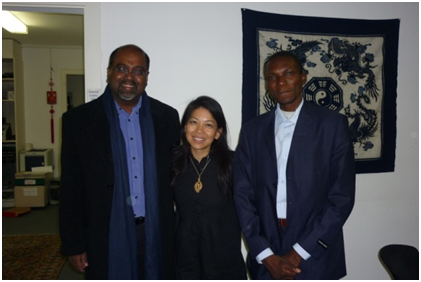 Left – right: IBJ's International Programme Director Sanjeewa Liyanage, IBJ's CEO and founder Karen Tse and JusticeMakers Kenya Fellow Evans Muswahili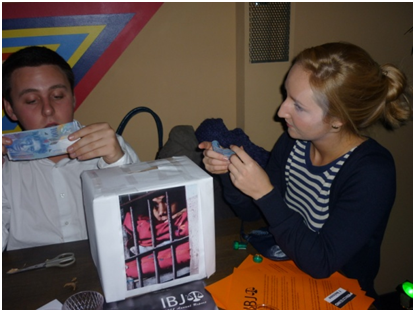 Collecting the entrance fee at Fenomeno bar.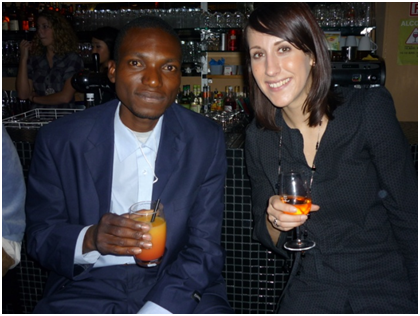 Evans with IBJ's Programme Officer Fanny Cachat.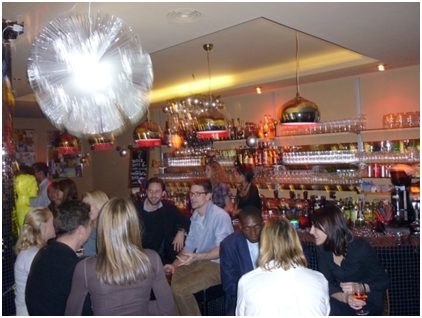 Inside Fenomeno bar.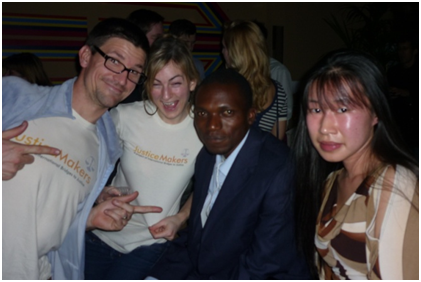 On the left: Tim Scheu IBJ's Innovation Manager wearing his JusticeMakers t-shirt.