On Friday, May 14 and Saturday, May 15, the IBJ Zimbabwe Team hosted a successful advanced defender skills training in Harare, Zimbabwe. Approximately fifty Harare-based lawyers attended the continuation of last years training, including a number of senior lawyers, some who have been practicing for approximately twenty years, and others who run the Legal Aid Directorate. Of the lawyers in attendance, forty were lawyers who agreed to take criminal cases of victims of torture or those at a high risk of being torture on behalf of IBJ over the past year.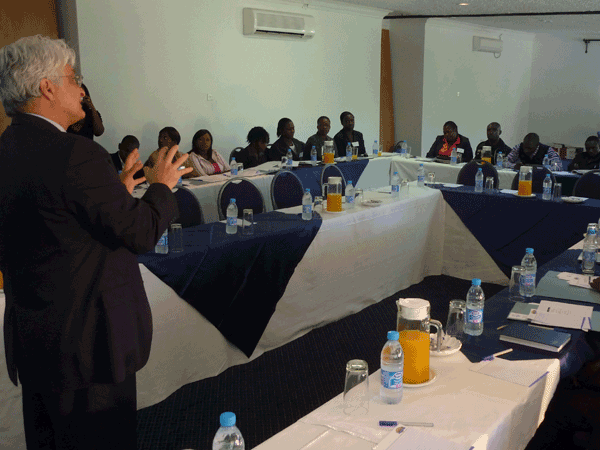 On Friday, United States federal public defender, Anthony Natale gave detailed lectures on developing a theory on the case and cross examination, providing training on practical skills that attendants found helpful and said that they would use in their day-to-day practice.
In addition, distinguished Zimbabwean lawyer Alex Muchadehama gave a presentation on the security of criminal lawyers in Zimbabwe, highlighting that lawyers should call upon the state to enforce already existing measures to ensure their safety.In an enlightening discussion, lawyers spoke about the current state Zimbabwe and what this means for the legal system. Politically, they agreed, the inclusive government has lead to a number of legislative political compromises, which have particularly affected local criminal law. Additionally, separation of powers appears to have ceased to exist. The current economic status, they noticed, has lead to a number of problems within the criminal justice system, including mass corruption throughout the justice system, where bribes have become commonplace.
On Saturday, Anthony Natale led a cross-examination demonstration, in which every attending attorney had the chance to develop and ask questions of mock witnesses. Each participating lawyer, which was over 99% of the lawyers in attendance, found this to be the most practical and educational portion of the day.
Distinguished University of Zimbabwe Professor Feltoe gave a lecture on the importance of an independent judiciary, in which he highlighted problems of corruption and political interdependence that can be found in almost any country but particularly have plagued the criminal justice system in Zimbabwe as of late. He outlined how the Constitution of Zimbabwe, African Commission principles, UN principles, and Bagalore principles all require judicial independence , but formal legal pronouncements are not enough and that implementation and observation are fundamentally important.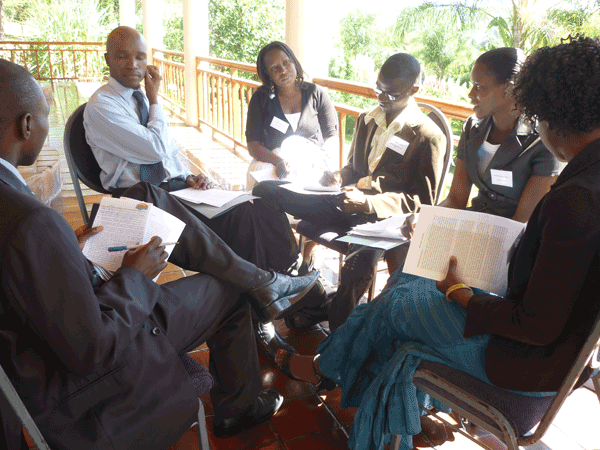 The lawyers in attendance spoke about the values that they, as Zimbabwean lawyers, share, which include hope, endurance, commitment and professionalism. As a constituency of lawyers, they pledged to stand up for their shared values in order to break away from the cycle of corruption in the justice system and change the Zimbabwe criminal justice system for the better.