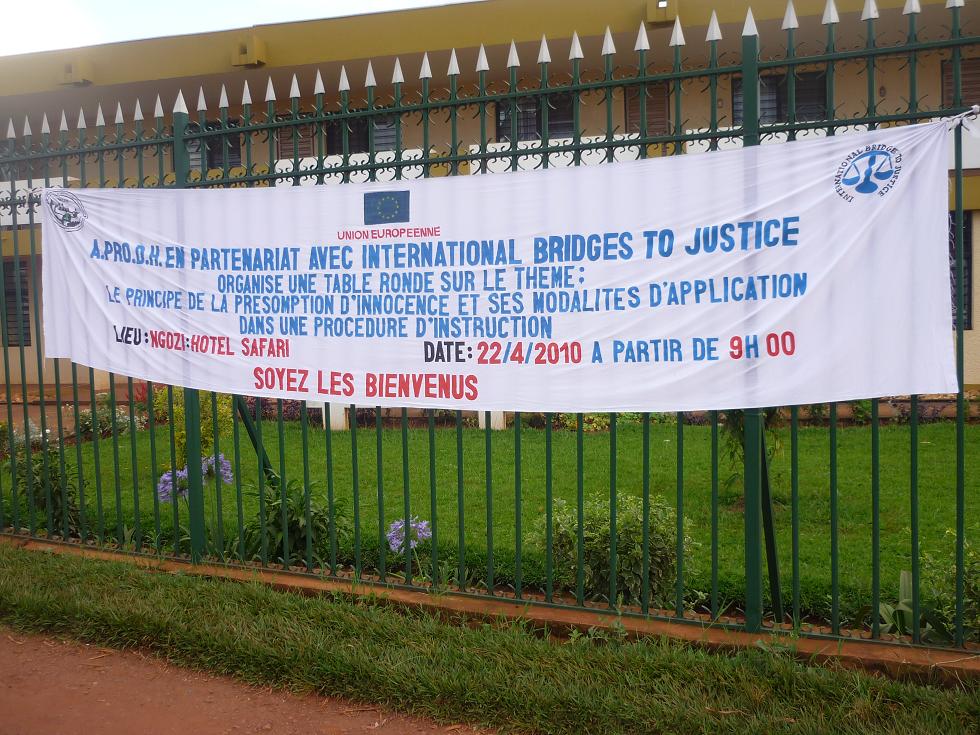 On the 22nd of April, IBJ Burundi held, in partnership with APRODH, a roundtable on the issue of the presumption of innocence. This roundtable gathered thirty stakeholders of the criminal justice system of Ngozi, a province in the North of the country, including the President of the Court of Appeal.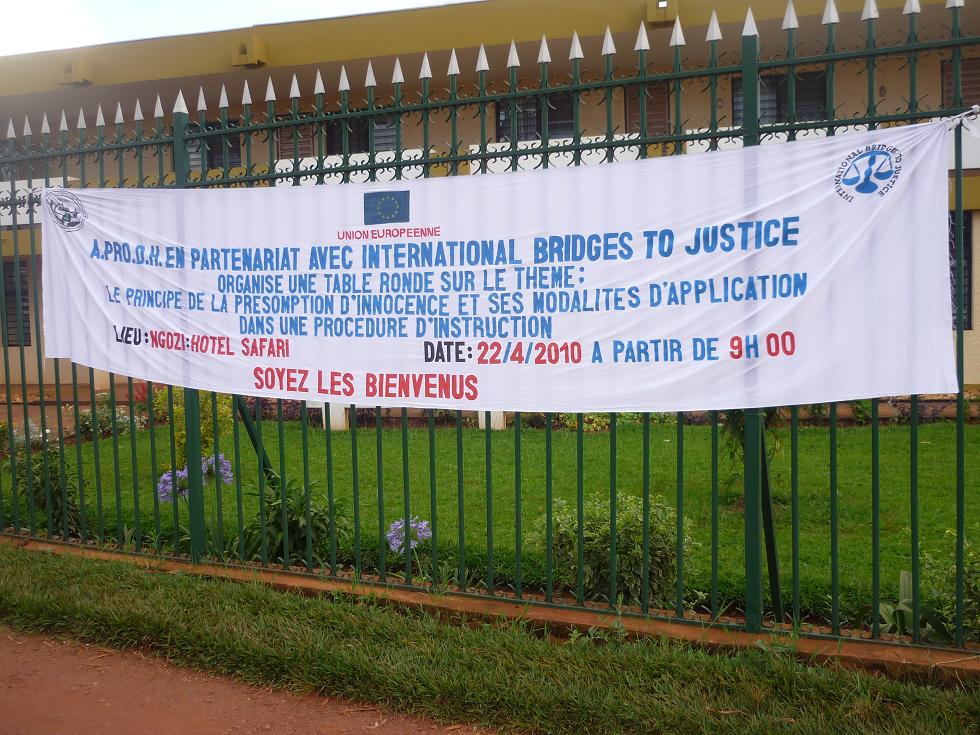 Above: Banner placed in a clearly visible spot of the city. Photo: Astère Muyango
Magistrates, prosecutors, lawyers, prison officials and police officers were invited to consider the implementation of the principle of the presumption of innocence in their daily work. After IBJ legal fellow Herman Ndayishimiye underlined how crucial the respect of this principle is, attendees were asked to recognize what the obstacles to its effective implementation are. Indeed, this principle is too often flouted. In a number of cases, there is, instead, a "presumption of guilt". Lawyers explained that they are regularly expected to bear the burden of proof, instead of the prosecutor having to clearly establish the culpability of the defendant. One lawyer even said that he had to provide evidence that his client was a minor, which is undoubtedly one of the prosecutor's responsibilities.
Above: IBJ Fellow Astère Muyango (left), the first counselor to the governor (middle) and a representative of APRODH (right), at the opening of the roundtable. Photo: Celesta Duivenvoorde
The relationship between magistrates and prosecutors was also addressed. The attendees all agreed that magistrates should make an effort to talk to defendants with the same consideration and respect as they do to prosecutors. It is useful to recall that one of the consequences of the principle of the presumption of innocence is that the defendant is entitled to a fair trial, where all parties involved are given the same rights and consideration.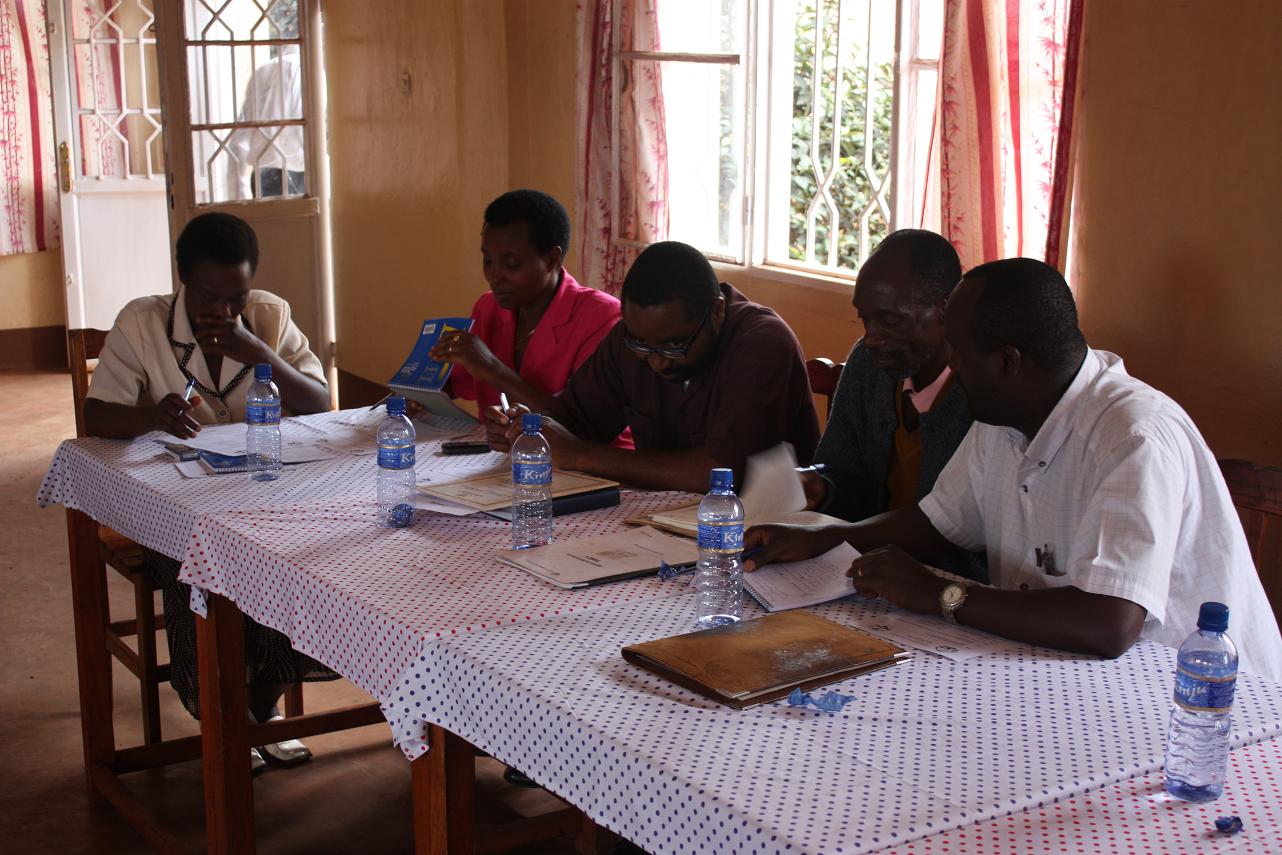 Above: Magistrates trying to find solutions on how to overcome the obstacles to respecting the principle of the presumption of innocence. Photo: Celesta Duivenvoorde.
A very remarkable debate then took place between the attendees: while the police officers regretted the right of the defendant to remain silent up to the trial, which, according to them, does not help the defendant, lawyers explained that this is a strategy of defense. Police officers admitted to being tempted to arrest people that do not cooperate with them. This assertion led lawyers to respond that the police should restrain from arresting suspects until the culpability of a suspect is clearly established and that only then a suspect could be arrested, while the evidence is being collected.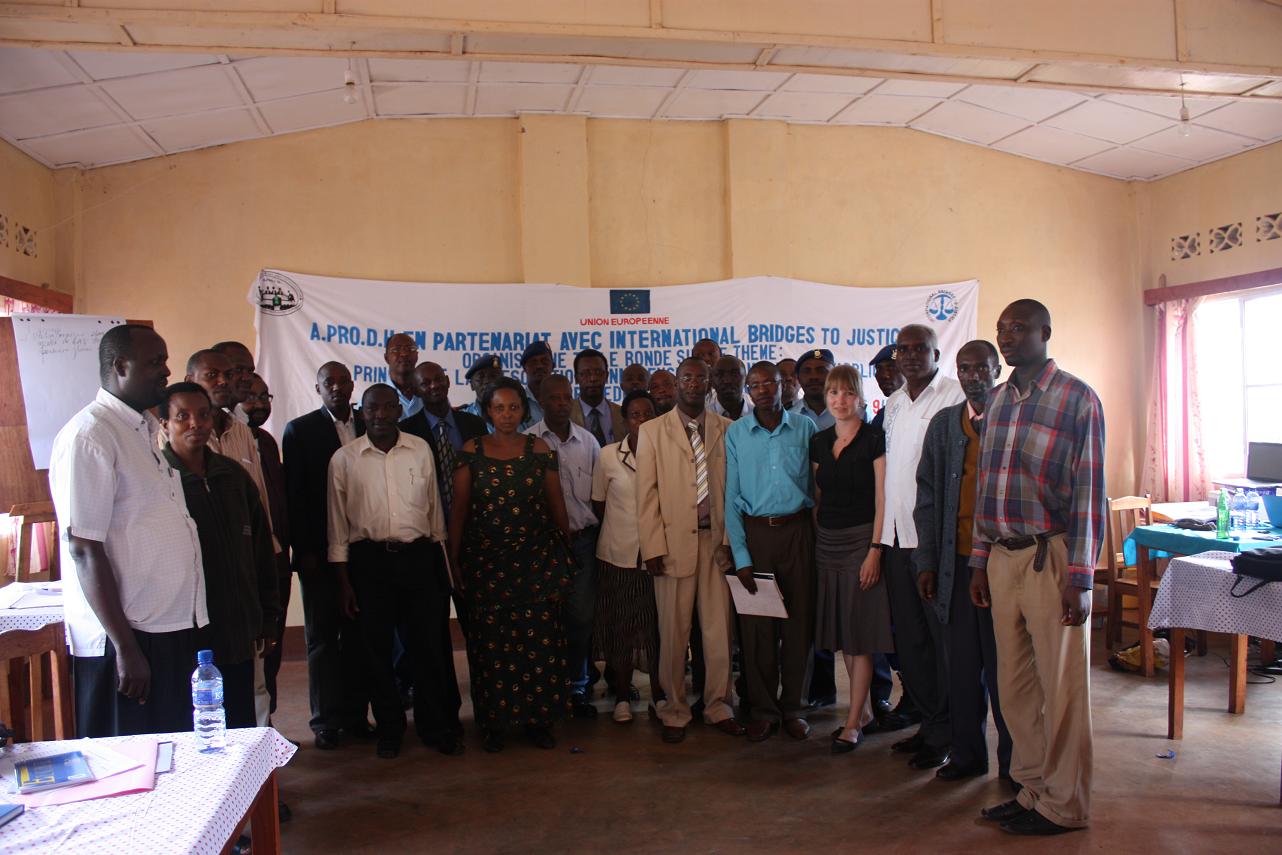 Above: members of the Ngozi criminal justice system gathered to improve their justice system. Photo: Caroline Arnaud
The event ended successfully. Following interesting discussions, IBJ fellow Astère Muyango asked the participants to take concrete commitments to improve the criminal justice system. Everyone agreed to make a real effort to make these changes happen and IBJ committed to provide the necessary platform for the concrete realization of these great promises.