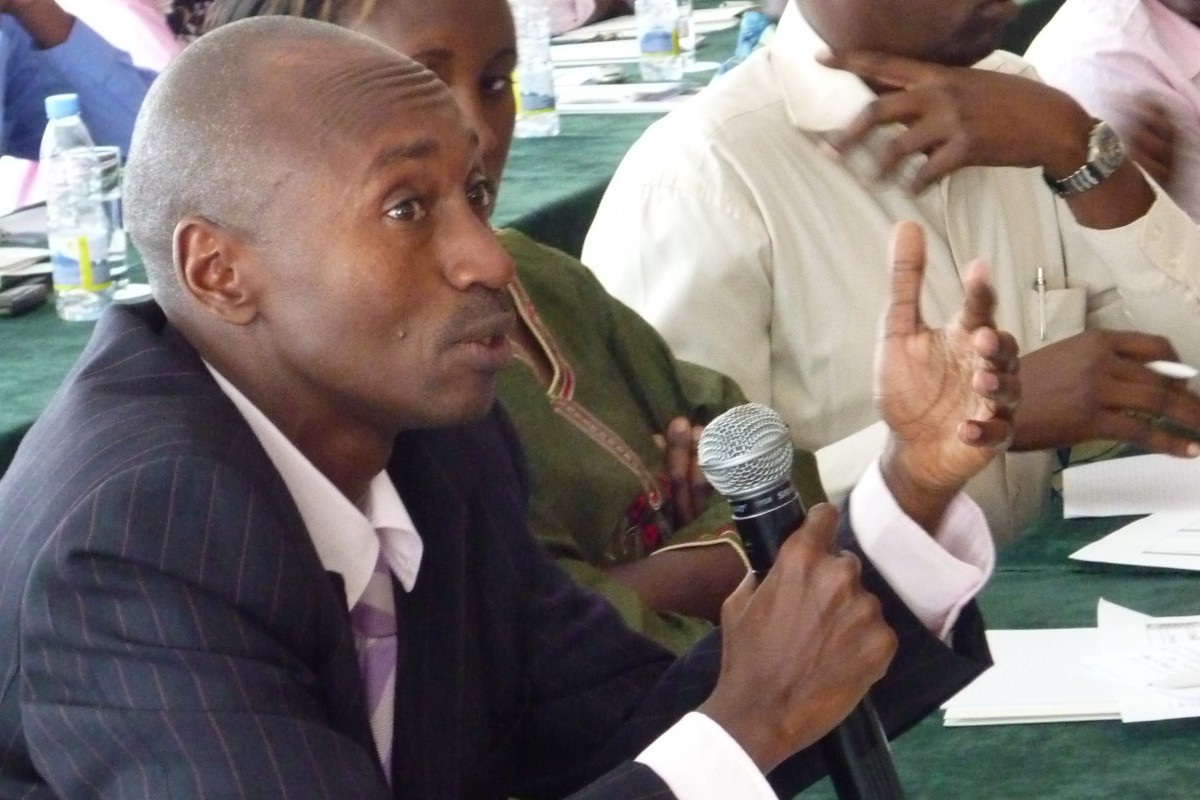 IBJ is pleased to announce that a legal defense training and judicial community roundtable discussion will be conducted in early July 2010 in Kigali with the support of the Kigali Bar Association.
On July 2nd and 3rd, Rwandan defense attorneys will join the Kigali Bar Association (KBA) and International Bridges to Justice (IBJ) at the Laico Hotel in Kigali for a two-day legal skills development training. The training hopes to equip them with the skills and confidence they need to mount vigorous defenses of indigent accused. In tandem with Anita Mugeni, a trainer from the KBA, Stephanie Slattery, a Public Defender in San Diego, will urge Rwandan lawyers to come up with strategies to tackle the challenge of prolonged pre-trial detention in Rwanda. More than 25% of Rwandan detainees are awaiting trial and, some of them have been waiting for 15 years with no lawyer, no expected date of trial, and limited access to family, food and medical assistance.
The training will also equip Rwandan lawyers with basic trial techniques from the common law system, as, with the gradual integration of Rwanda in the East Africa Community, Rwandan lawyers will get the opportunity to represent clients in adversarial justice systems like in Kenya, Uganda and Tanzania. Rwandan lawyers will try their hand at cross-examination during simulation exercises.
On July 2nd, a judicial community roundtable will bring lawyers, prosecutors, judges and police officers together on a path towards proposing concrete solutions to improve prison overcrowding.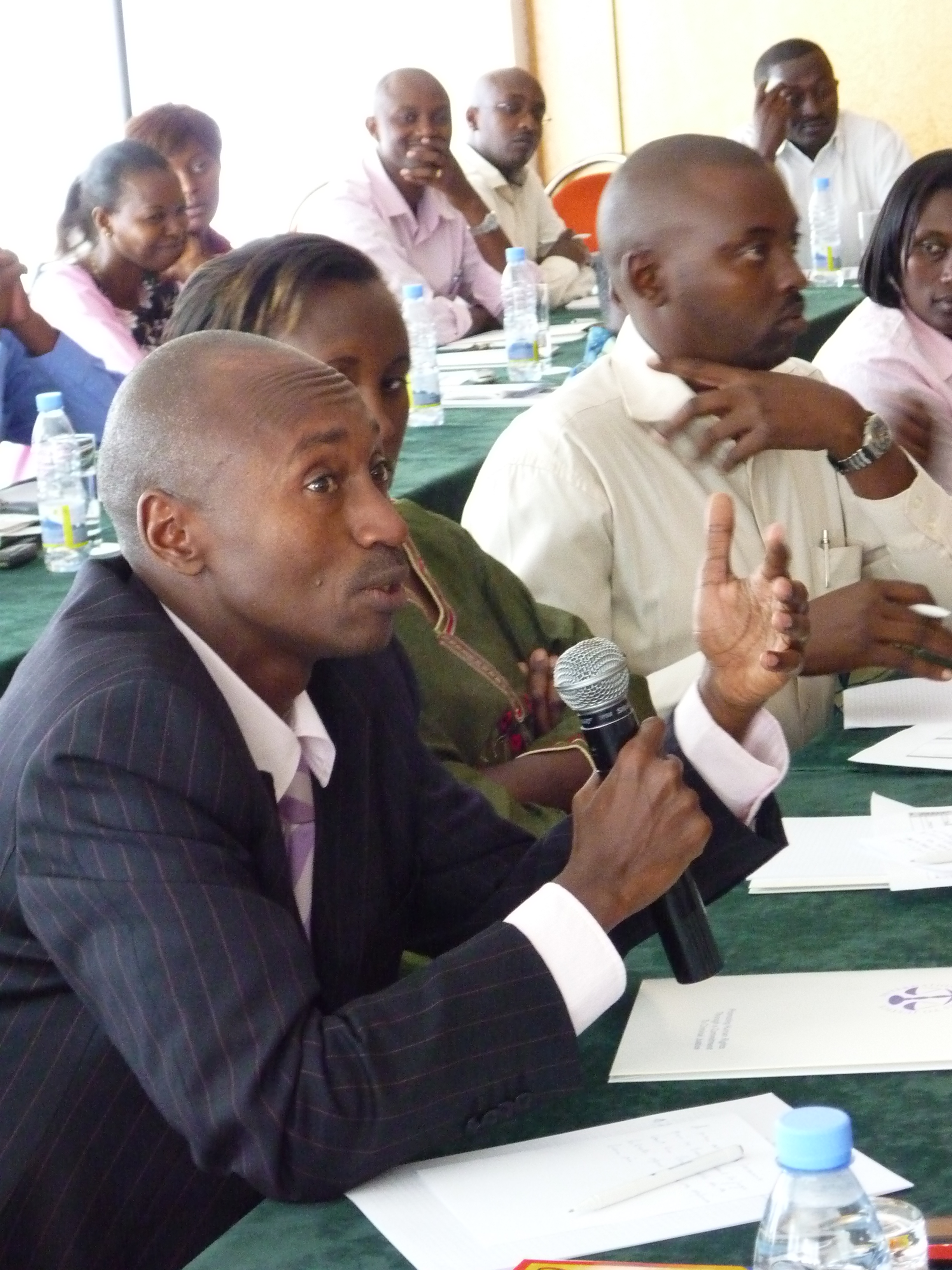 Above: A participant from last year's Rwanda Training sharing his views on early access to counsel. (Photo by Jesse Blaisdell)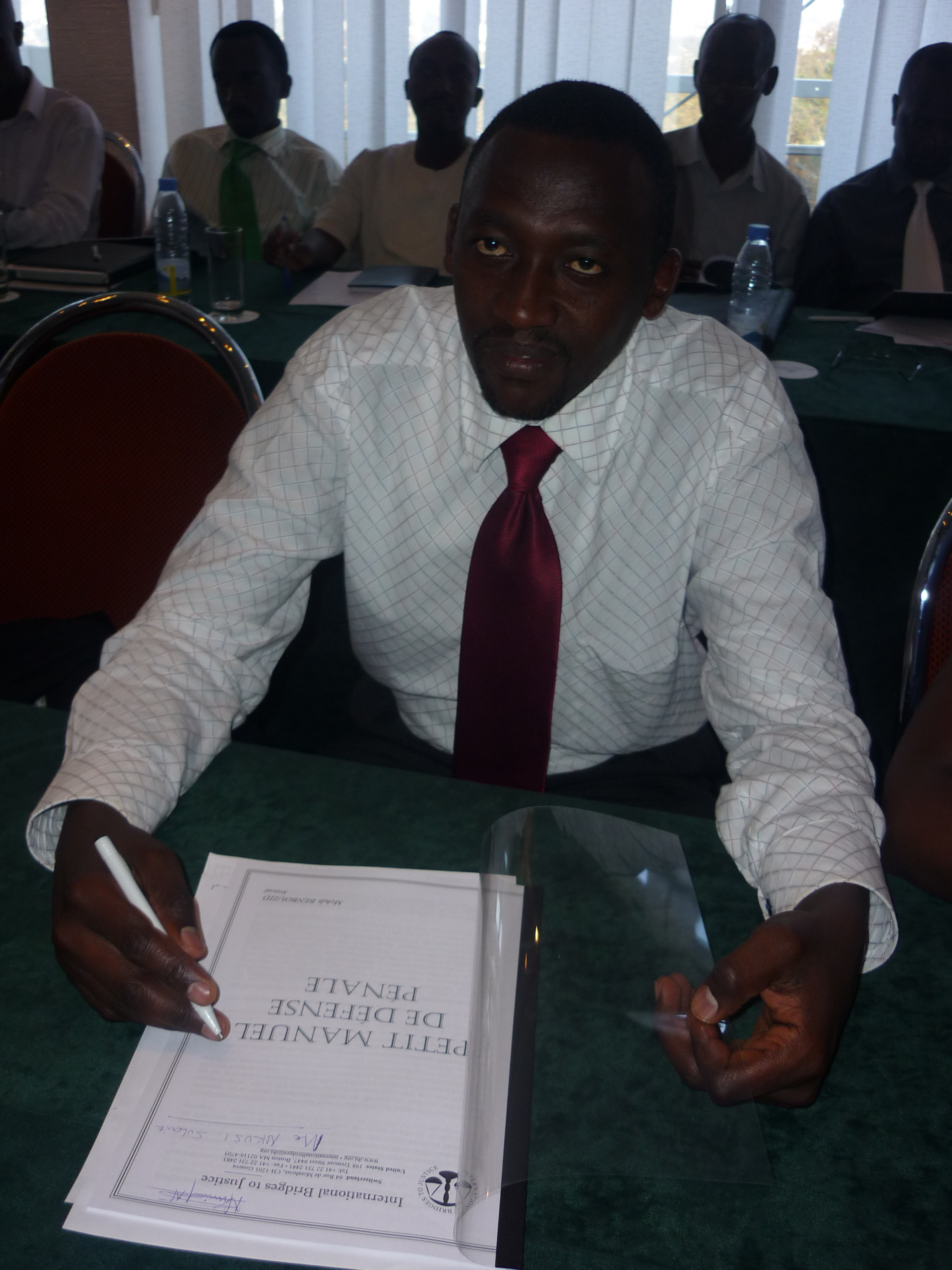 Above: A Rwandan trainee receiving the Rwanda Criminal Defense Manual. (Photo by Jesse Blaisdell)