IBJ-Zimbabwe recently held a roundtable discussion with its partner organizations, LRF, LSZ and ZACRO, and journalists and private lawyers to strategize on the conducting of a prison census in Zimbabwe. During the engaging discussion, held on 18 August 2010, the participants were able to identify the need for conducting, and the objectives of, such a census in Zimbabwe. The main objectives were identified as (i) determining the status of the prisoners, (ii) looking at the vulnerable groups, particularly women and children, (iii) looking at the classification of prisoners and (iv) looking at the HIV/AIDS situation in prisons.The information would then be utilized in the systematic processing of the case workload by looking at the discharging of cases that have taken long to come to trial and also the speeding up of judgments. It would also be used in advocating for any necessary policy and law reform in the criminal justice system for the promotion of the rights of prisoners.
The participants then proceeded to come up with strategies for the preparation and conducting of such a census. They agreed that it was important to, initially, sensitize the necessary authorities, particularly the Ministry of Justice and Legal Affairs, on the census and its objectives. They also agreed on the need to come up with a standard questionnaire and a concept paper for the census. The partner organizations agreed to collaborate with IBJ and make use of their structures in conducting the census. It was agreed that this census would initially target the main remand centres.
The participants then came up with specific action plans for the implementation of these strategies. Participants expressed gratitude at the hosting of the discussion by IBJ, many hoping that this census would spur more collaborative efforts with IBJ.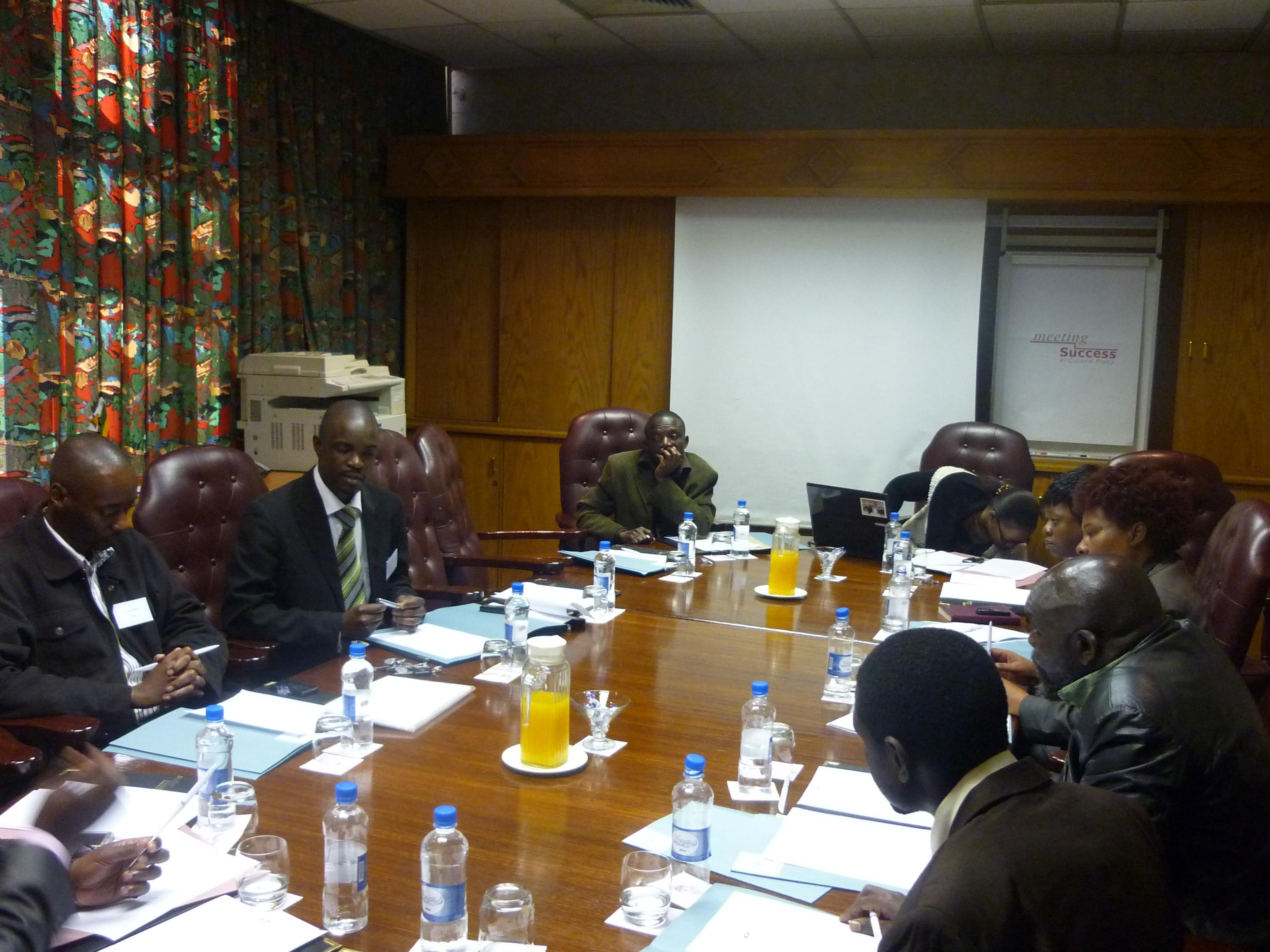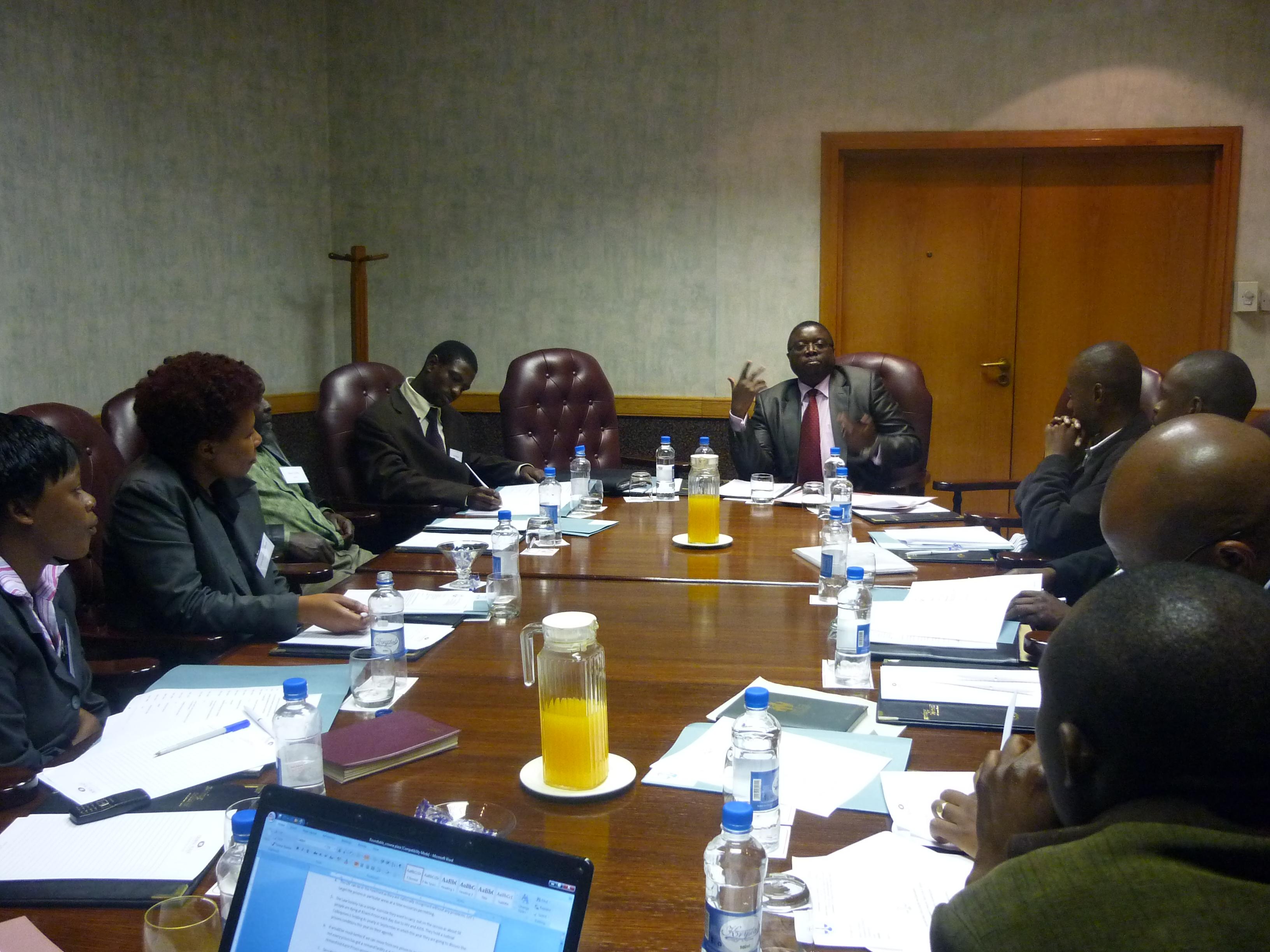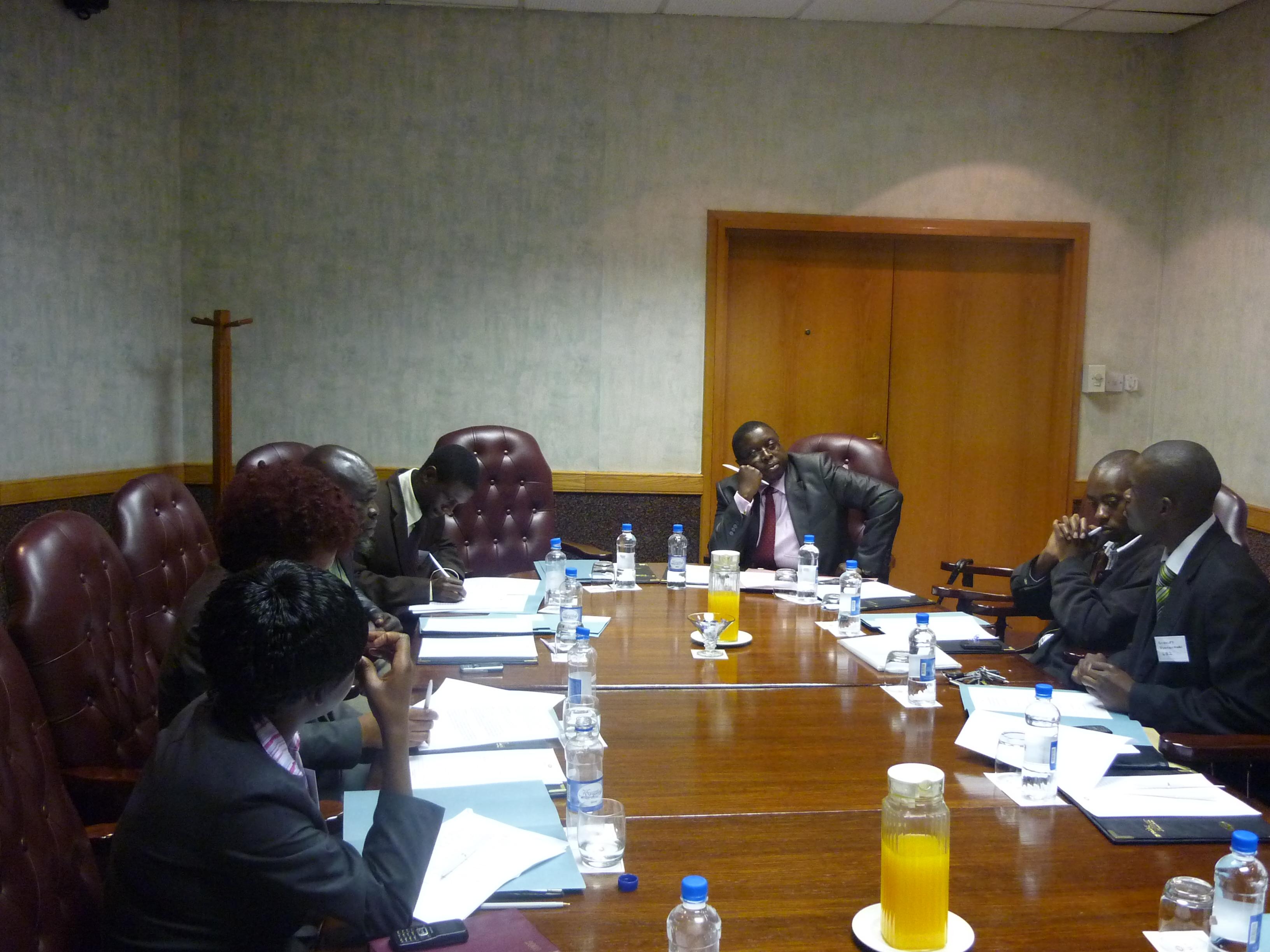 Above: Lawyers discussing the need for a prison census in Zimbabwe (Photo by Florence Chatira)