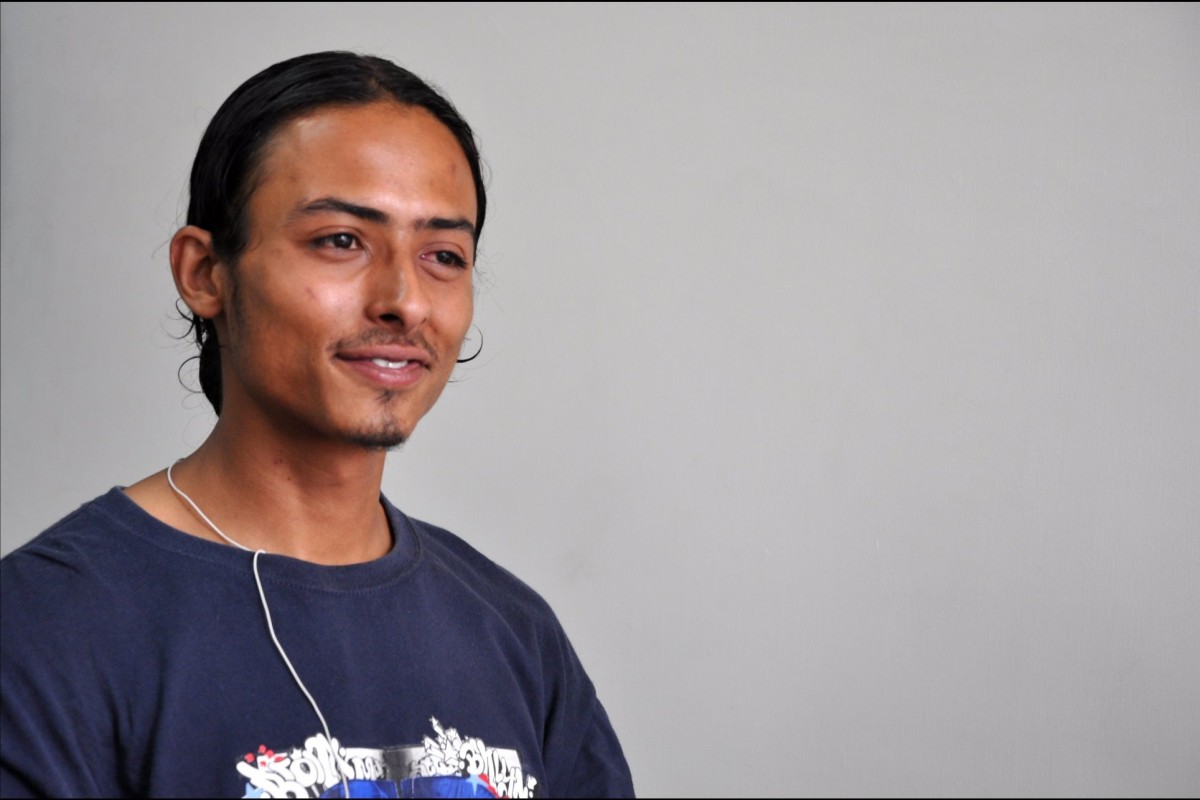 Medellín, Colombia – The city of Medellín has a long and complicated history of conflict.  Several of the problems that it still faces today are paramilitary control and militarization that leads to armed political militias, territorial gang warfare, competition over lucrative narco-trafficking and public extortion operations, and poverty.  Amid this scene, it is the added issue of police abuse of power that is the focus of the 2011 IBJ JusticeMakers criminal justice project in Colombia.  The police in Medellín are notorious for committing illegal arbitrary arrests, maintaining illegal and inhumane detentions, and using excessive physical force and abuse, all especially with youths.  JusticeMakers Fellow Adriana, a lawyer and activist in Medellín, and a group of passionate public defense lawyers in the city have set out to strategically expose and denounce these abuses perpetrated by the police, and to directly defend the youths that suffer by their hand.  One of these youths is Diego.
Photo:  Diego, a youth of 25 years old, was arbitrarily arrested by anti-riot police near his home in Barrio Caicedo, Medellín.  Above, his left eye is still swollen and bloodshot from injuries inflicted by the police.
Diego is a painter and a self-taught musician who plays in a punk band and lives in Barrio Caicedo in Medellín.  One evening while walking home, he was arbitrarily arrested for being near a non-violent demonstration of people outside a public park in his neighborhood who gathered in support of a local resident who was being evicted.
The ESMAD (Escuadron Móvil Antidisturbios, or anti-riot police) are a notoriously brutal and aggressive branch of police, and upon noticing their arrival at the demonstration, Diego began to run to protect himself.  But he was stopped by a policeman on a motorcycle and surrounded by five ESMAD agents who refused to listen to his pleas that he had done nothing wrong and proceeded to throw him to the ground, kick him and release aerosol pepper spray into his eyes, mere inches from his face.  With his eyes badly burned, he saw hardly anything for the rest of the night.  The ESMAD dragged him by his arms into the patrol car –causing injuries that even now, a week later, he still suffers from– and drove him back to the local park, where many other youths had been detained in a large truck.  "It was terrifying not seeing, and not knowing where we were driving," Diego said.  He heard an unidentified individual suggest to the police that he be taken to a health center for his wounds.  He was later released to friends who came to find him and helped him apply milk to his face to soothe his eye injuries.
During this incident many women, youths and children were indiscriminately attacked, as if they were not unarmed citizens.  "These excesses and abuses are committed daily," explains JusticeMaker Adriana, "and are repeatedly justified on the grounds of maintaining 'public order'."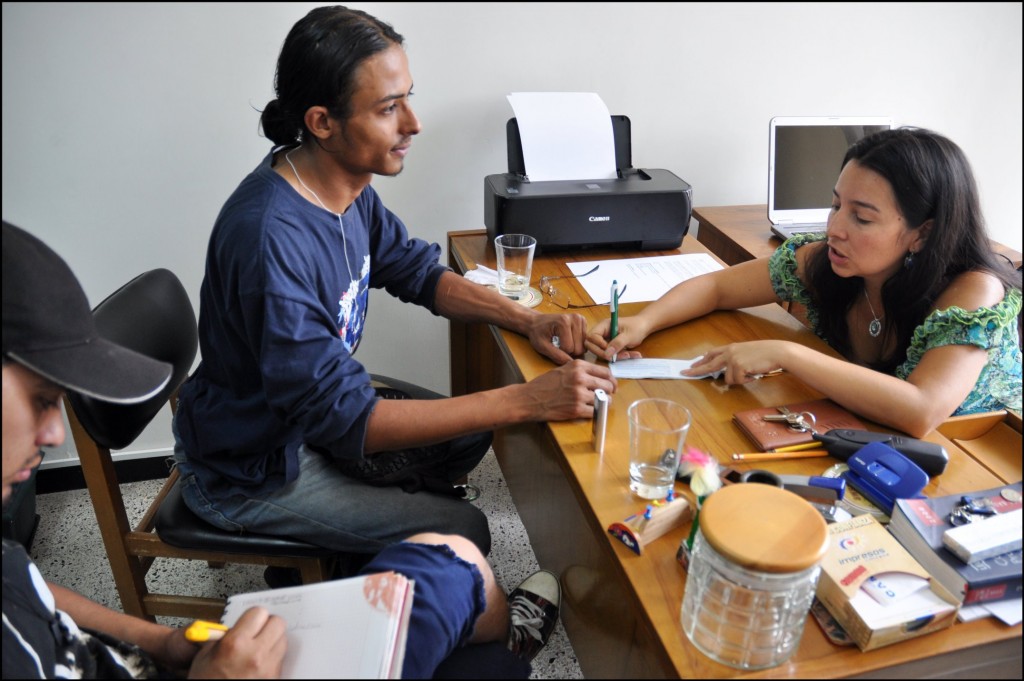 Photo:  Diego, supported by his friend Alex, meets with JusticeMaker Adriana to tell his story.
Even through his recounting of this story, Diego's amiability and smile never faded.  His badly injured eyes watered and disturbed him constantly throughout the interview.  After showing us the wounds on his ribcage and arms, he explained that he still cannot lift his arms without profound pain, or dress in the morning without difficulty.  His eagerness to tell his story at all, and to add his name to a list of young individuals ready to publicly denounce the police abuses of power from which they have suffered, is exactly the kind of light that this group of lawyers and JusticeMaker Adriana are seeking to expose the issue of illegal arbitrary arrest in Medellín.
Photos: SiobhanRiordan.com / IBJ