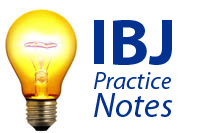 International Bridges to Justice has released a practice note for criminal defense lawyers on China's recent amendments to the Chinese Penal Code approved by the 19th Meeting of the Standing Committee of the Eleventh National People's Congress of the People's Republic of China on February 25, 2011. The sweeping changes, which went into effect on May 1, included:
Reduction in the number of crimes from 68 to 55 that are eligible for the death penalty;

Exclusion of death penalty at 75 years of age (unless the accused caused the death of another person by extremely cruel means), and availability of mitigated punishment;

Allowing mitigation of punishment for defendants who did not initially voluntarily surrender but who later confess truthfully, especially if serious harm is thereby prevented;

Elimination of a public record of conviction, with penalty of less than five years, for youth who commit a crime when under the age of 18;

Amendments to criminal punishment, including provision for community correction and prohibitions regarding engaging in certain activities, going to places or contacting people, parole regulations, an increase of minimum sentence requirements, and regulations affecting recidivists;

Clarification of crimes and gradation of criminal offenses

Addition of several new crimes.
The practice note describes these new laws and changes to existing laws enacted through the 8th Amendment, creates some practice points for defense counsel, and applies the new amendments to hypothetical situations to assist the practitioner. It is the first in a series of practice notes IBJ will issue as new laws are promulgated in China.
Read the full practice note on the Criminal Defense Wiki or directly download a PDF here.