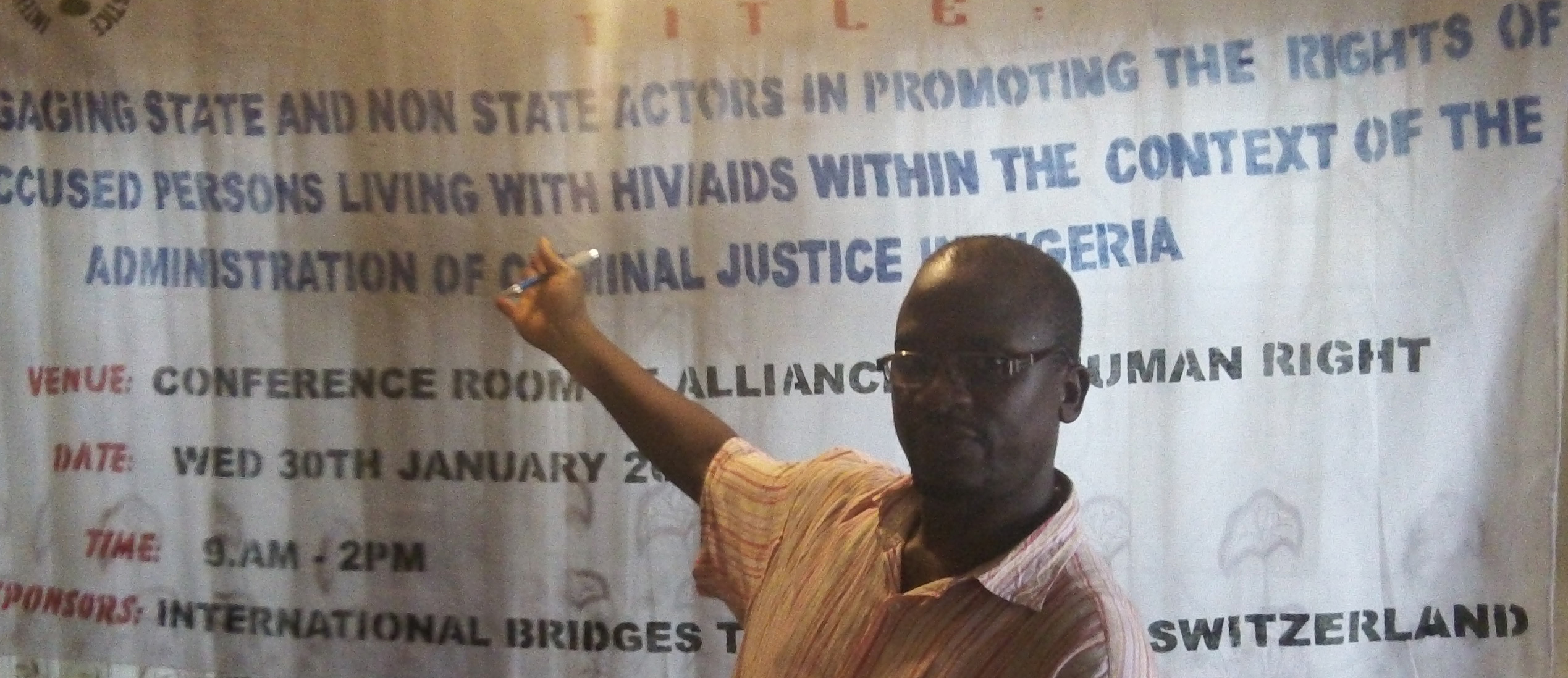 For the project of JusticeMakers Fellow Thaddeus Nwabueze, fact-finding missions are crucial. Thaddeus, located in Nigeria, kicked off his project with an inaugural ceremony in January.
Human rights lawyers and volunteers attended the meeting, held at the conference hall of the Alliance for Human Rights and Democratic Advocates in Lagos. Thadeus discussed his objectives with project participants, informing them that the project would involve fact-finding visits to prisons, police stations and court houses to retrieve information on the way and manner in which cases of people with HIV/AIDS are being handled. The outcome of their findings will help Thaddeus create a training curriculum for state officials that will increase their knowledge on the best practices and treatment of accused persons living with HIV/AIDS.
Thaddeus also informed lawyers and volunteers of the roles they are expected to play in the project by setting up a project implementation committee and dividing volunteers into three groups. Each group was given the task either to visit prisons, police stations, or courtrooms to interview and administer questionnaires on state officials and other stakeholders to find out how cases of the accused living with HIV/AIDS are being handled.
The meeting also featured the first Nigerian JusticeMakers Fellow, Patrick Dunkwu, who narrated how his experience as a JusticeMaker has helped him build a sustainable legal aid defender system for prisoners, criminal defendants and other indigent victims of human rights violations. He urged volunteers to lend their support to the project and also pledged his support for the project.
The second phase of Thaddeus' project is presently ongoing, with volunteers attending courts, prisons and police stations on fact-finding missions on issues relating to accused persons living with HIV/AIDS.