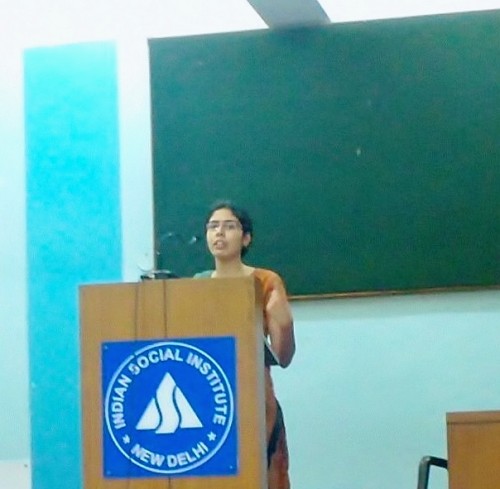 Under Indian law, it is illegal to make claims for diseases that contemporary medicine deems incurable (such as cancer and HIV/AIDS) unless it is scientifically tried and tested, and conclusively proven curative.
Because of the stigma and discrimination suffered, people are more and more numerous to be tend by the quacks who are taking advantage of the situation by promising cures and defrauding unsuspecting people who are infected with these types of virus of large sums of money. The survey conducted in Bhopal by the JusticeMakers team along with discussions with the Madhya Pradesh Network of People living with HIV/AIDS (MPNP+) showed that many quacks in Madhya Pradesh, Maharashtra and Karnataka are claiming to provide treatment. And a large number of people are running to "babas" and others offering spiritual cures.
It was the case for this woman: Adhira (not her real name) who came to a doctor in Maharashtra after seeing his advert. This doctor had already been held accountable in many other cases but continued to practice despite the court orders.
Scams operated by doctors are well developed. Once a person is tested HIV positive, he is normally put on a 6-month medication after which another test is conducted called P 24 test – P24 being an antigen produced by body when HIV infection starts and gradually goes down. When the P24 test is again done 6 months later, it shows that the person is cured from HIM and the people are duped. During this time, a huge amount of money is taken from the patient.
Even if the situation is still deeply worrying, some truly optimistic actions have been seen recently in India to fight this phenomenon.
In January 2007, the Supreme Court ordered Kerala-based T.A. Majeed to stop manufacturing, marketing, selling and distributing Immuno-QR, a drug that he claimed cured HIV/AIDS. Patients groups had been fighting the case since 1993.
IBJ's involvement helps sick people not to be scammed by these quacks and helps them fight against discrimination and stigma imposed by the Indian society because of their illness, through prevention campaigns and significant support to patients.
JusticeMakers fellow in Bhopal, Garima Tiwari spoke about her project, about corruption and discriminatory practices in jails (medical facilities/visitation rights in prisons) during the National Consultation on legal Aid in prison on April 2013 with Ajay Verma (IBJ fellow India) organized by the Human Rights Law Network in Delhi.
With the common action of JusticeMakers fellow: Garima Tiwari and of the entire team of IBJ's India, IBJ hope to actively help people against stigma and discrimination, reintegrate them into the community and offer them all care they deserve.