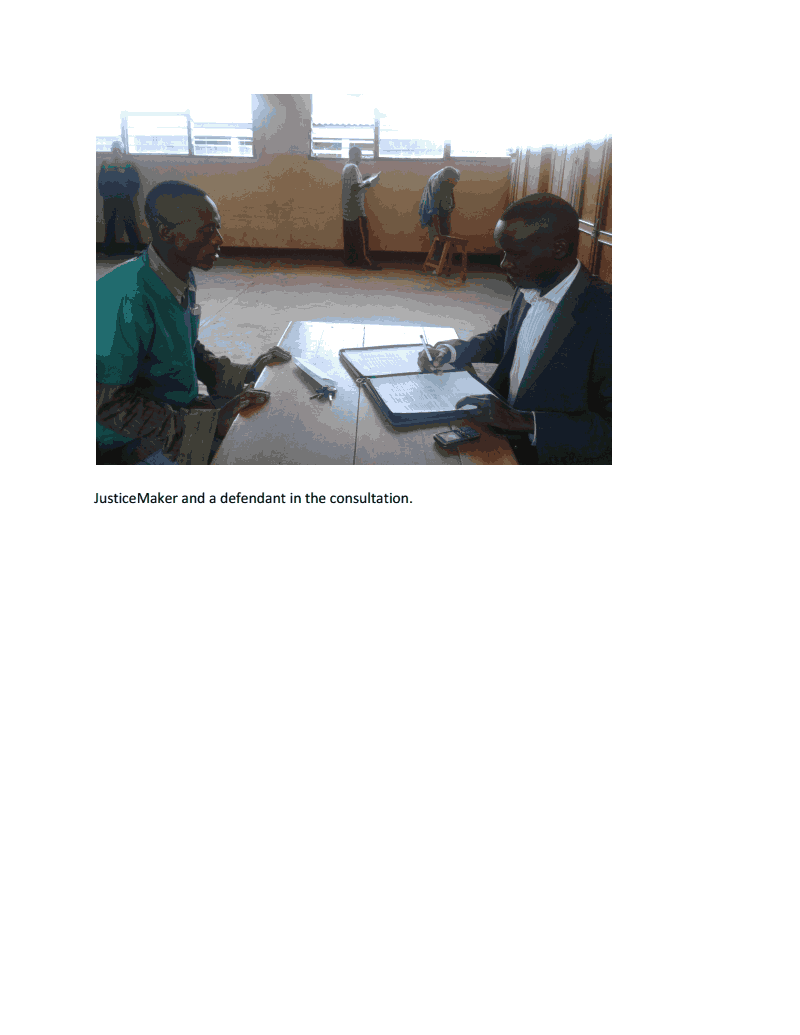 Lawyer and JusticeMaker Fellow Gatavu Audace, from Burundi, has been negotiating a partnership with the Network of People living with HIV/aids in his area in order to identify who the beneficiaries of the help he is on his way to provide at the prison of Ngozi are going to be. Indeed, Gatavu Audace saw people living with HIV/AIDS abandoned by their families and left without any access to counsel because neither their families nor the government were willing or able to pay for attorneys.
Gatavu Audace and the Network of People living with HIV/AIDS representative had a meeting with prison officials in order to discuss the opportunity and the benefit of his project regarding the targeted people, the prison and the entire legal system. The discussions emphasized that prisoners, and especially such vulnerable ones, need a representation, i.e. some kind of link between them and judicial institutions. That is the main challenge that prisoners are facing in general.
Gatavu Audace then moved to consulting 33 people living with HIV/AIDS in the prison. He found out that 18 prisoners were in a pre-trial detention situation. Among these 18 people, 14 cases had not been fixed in court. As for today, 13 sick detainees already have a date of hearing arranged. Gatavu Audace is currently defending cases, and he continues to provide these people with advocacy in order to accelerate the procedures. Currently, Gatavu Audace is in the process of supplying the convicted prisoners with advocacy in order to obtain conditional release for them.