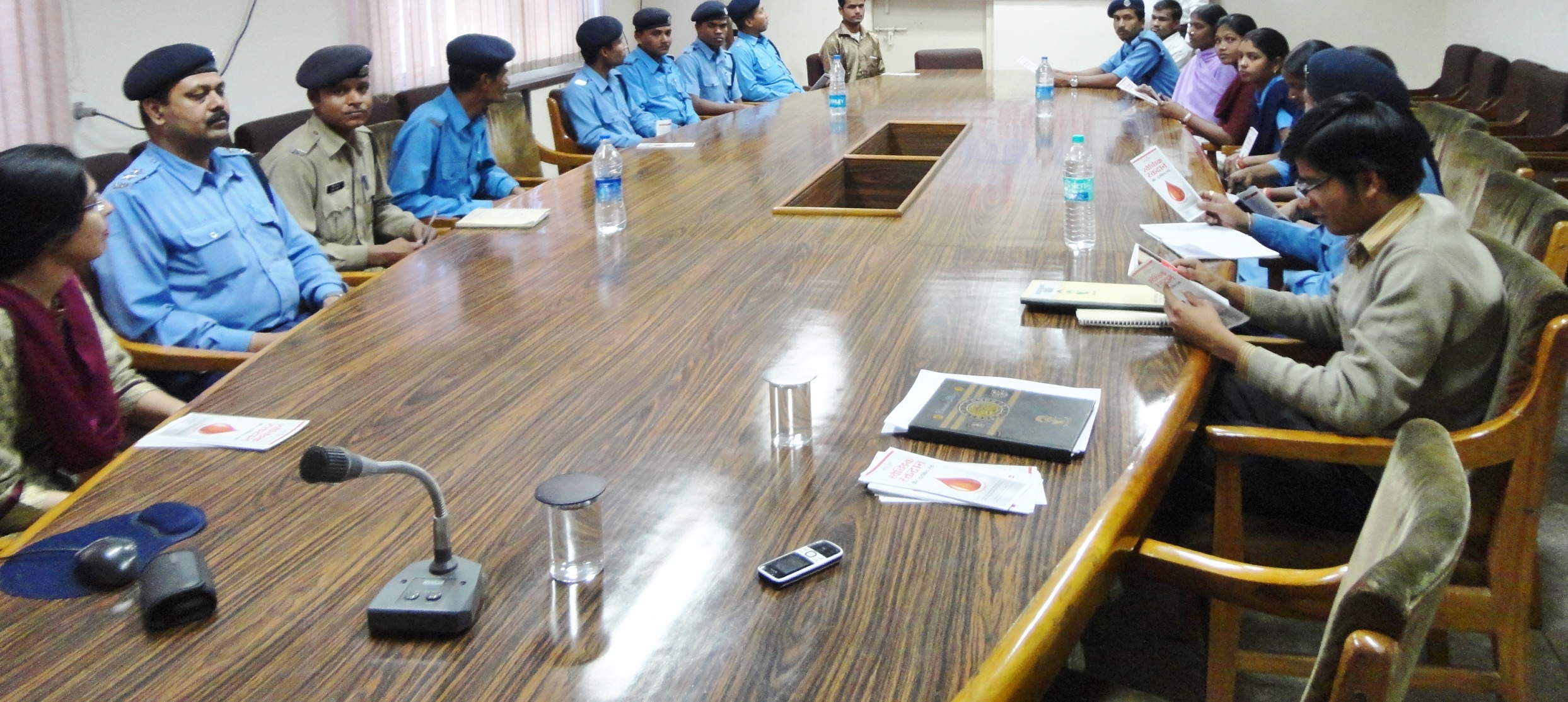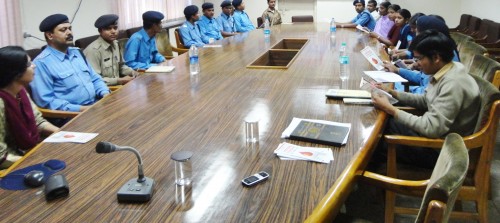 Indian JusticeMakers Fellow Garima Tiwari managed to bring lawyers and security staff together last month to discuss the existing legal framework for the accused living with HIV. Security officers, guards and lawyers gathered for a JusticeMakers training and awareness session about the rights of the accused living with AIDS in Raisen district, Bhopal.
It was noted that the last testing that had happened in prisons was held only in 2010. Since then, no such medical service had been organised at all. It was also noted that when, in 2010, the results showed that 93 prisoners, mostly people under trial, were shown to be affected by AIDS, the prison officials categorically denied that these people had gotten infected in prison. They instead affirmed that the tests had been conducted on those who were known to be drug addicts, and who were not keeping well anyhow.
Denying problems
Similar arguments were used by prison officials at the Chhattisgarh Jails, where 80 prisoners were found HIV-positive out of 13,000 tested. Jail authorities in Chhattisgarh also said that instead of focusing on jails, health authorities should focus on red-light areas and drug addicts in particular. These jail authorities affirmed that the goal actually was to improve the health situation at village level, especially checking quacks who use old syringes. Garima Tiwari underlined that the problem is that the health authorities are contemplating distribution of condoms and syringes, but the jail authorities say there is no reason to do so.
Those participating in the event were told that Operational Guidelines For District HIV/AIDS Prevention Control Unit, formulated by the National Aids Control Organization, mention promotion of condoms among jail inmates, and support in identifying High Risk Groups. The lawyers present thus decided to work on writing a proposal to the District AIDS control officer in order to carry this action plan on.
Security guards must be able to play a role
The security guards of local district hospitals informed the audience of situations that they come across in hospitals. It was noted that the guards have no training, nor any kind of special awareness of this set of problems relating to AIDS.
Another issue that was highlighted during the training and awareness session was relating to the safety of women. With a recent rape case, and Madhya Pradesh being classified at the top of sexual crime lists, it was necessary to hold these discussions, and to stress how guards should play a pivotal role in these matters. It thus was an innovative step to involve them as the point of contact for community watch and awareness.
The participants finally agreed on the need to assess the current situation in prisons, and on the need to develop a prison policy to allow for regular awareness and voluntary testing and treatment. The lawyers present agreed to inform the JusticeMakers team of any matter they would come across in their district in which the accused has HIV/AIDS, in order for the team to provide all legal support.