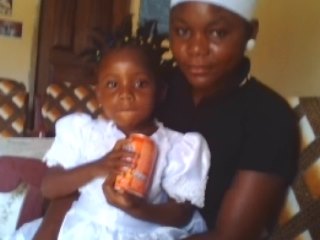 The most remarkable action of IBJ in Liberia occurred in mid-May, when JusticeMakers Fellow C. Christian Zarweah was informed by volunteers on the field of a conflict between a lady and her proposed husband. IBJ's legal defense team was immediately called to play its role.
The lady, Diama (not her real name), was severely beaten up by her proposed husband, and thrown out of her house. She was told by this young man never to step in the yard again.
IBJ took the case to the police and reminded them that the Constitution states that it is a violation of the right of a woman to be beaten by her husband. IBJ's legal team argued the case, and finally the police had the young man incarcerated for 24 hours.
On the following day, JusticeMakers Fellow C. Christian Zarweah went to the police station with his colleagues. The case was then withdrawn by some community members.
"This intervention is historical and incredible"
At the community level, the man was ruled guilty. Furthermore, Diama was told that she was free to marry anybody of her choice. Once the community and the defense team had succeeded in handling the case, C. Christian Zarweah decided to learn more about Diama's history and background.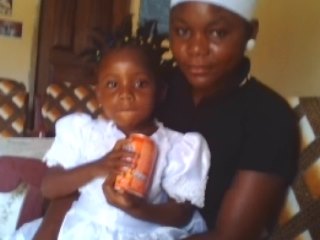 Diama explained that she had been neglected by family members and consistently put out by her proposed husband because of her status. Diama, who is 30 years old, and her daughter, Ezima, 3, are both affected with HIV/Aids.
Diama's older daughter died three years ago. No one really knows what the cause of her death was. IBJ immediately connected Diama and her daughter to a nearby hospital, where they began taking HIV/Aids treatment. Additionally, Diama and her daughter are now recipients of IBJ's monthly ration to the most vulnerable of the affected. Diama has furthermore joined IBJ in creating awareness on the legal rights of the affected. She is now creating awareness among young girls and boys on how they can prevent themselves from being affected.
IBJ's support and intervention have given hope to a young mother and her child in rural Liberia. Indeed, they now have access to medication and a monthly ration. "This intervention is historical and incredible", said JusticeMakers Fellow C. Christian Zarweah.