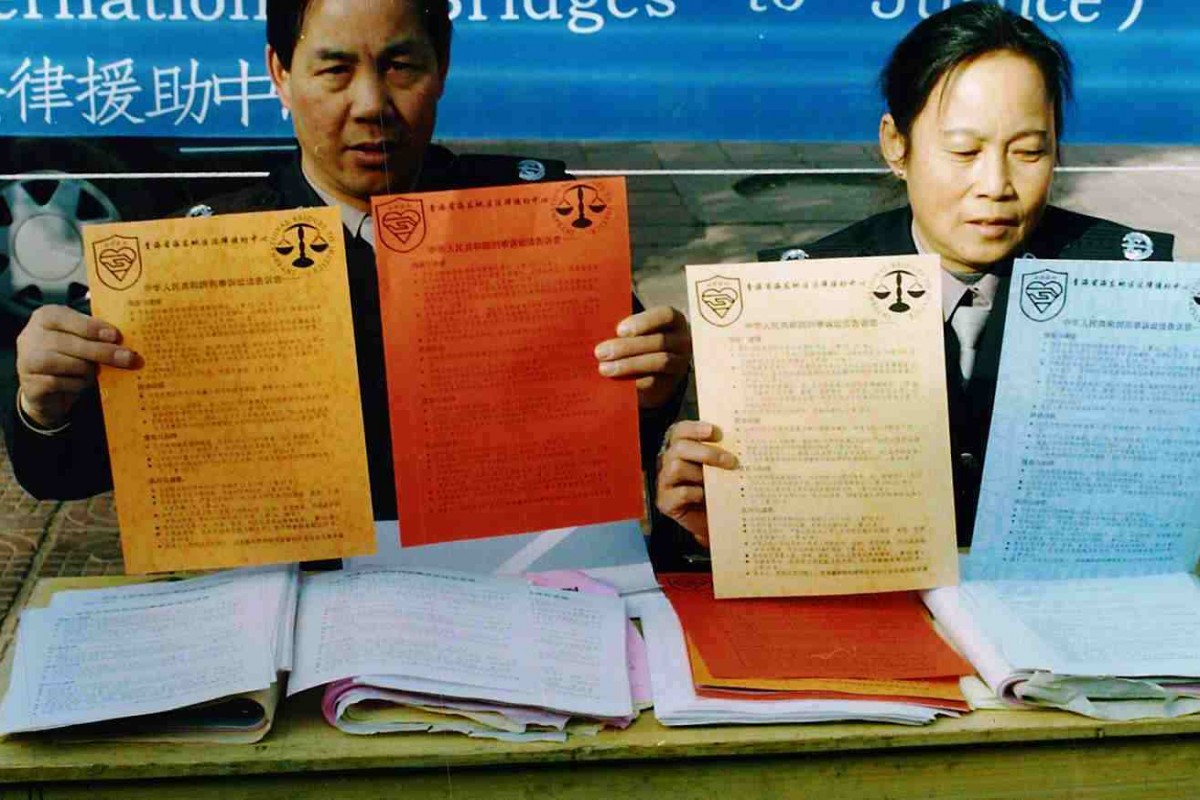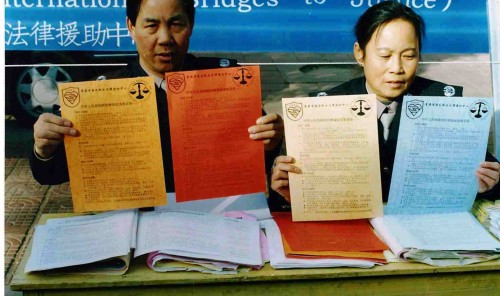 IBJ maintains three offices in China, the National Defender Resource Center (NDRC) in Beijing, the Southeast Defender Resource Center (SEDRC) in Wuhan, Hubei Province, and the Northwest Defender Resource Center (NWDRC) in Xi'an, Shaanxi Province. Currently operating with a total of eight staff covering the three offices, IBJ China's programming reaches every province and autonomous region with its live and online trainings, rights awareness campaigns, community building activities, and pilot projects in local districts all aimed to improve the rights of the accused and build a fair and functioning criminal justice system.
From the period of January 2014 through September 2014:
training 421 legal professionals, securing early access to counsel for 186 accused
444 individuals through roundtables and other community building events
distributing rights awareness materials to 72 migrant workers and their children
publishing 9 online learning modules on advanced topics in criminal defense
Highlights of our programming during this timeframe include activities held under three major multi-year projects, namely: the China Defender Resource Center Project, the China Defending Marginalized Populations Project, and the Next Generation Chinese Rights Defenders Project.  Your donations made this possible. Please click here to donate and be part of their transformative work.
IBJ has been working alongside government institutions and members of the criminal justice community to generate sustainable reforms. IBJ supports an emerging class of legal aid attorneys and is contributing towards the development of a rights-based approach in China's criminal justice system.
China still only has a total of 200,000 lawyers for a population of more than 1.3 billion. Furthermore, the practice of criminal defense law is often regarded as a high-risk profession. As a result, an exceptionally large number of criminal defendants remain unrepresented at trial.
IBJ is continuing to work in three directions to create a functioning legal aid system:
Launching the Defender Empowerment Series to produce a sustainable, self-generating network of skilled lawyers and legal skills trainers, using the train-the-trainer approach
Expand its efforts to promote a pro bono legal culture in Chinese law firms
Roll out three additional pilot juvenile justice projects to emphasize early access to counsel in juvenile cases
This is why we are calling for your donations to IBJ China this week. Over the last year, IBJ in China has helped make access to counsel a reality for hundreds of vulnerable defendants. Our China program helps the most marginalized in society, making sure victims of domestic violence receive a fair trial, improving access to justice and raising the dignity of suspects with disabilities, and providing rights awareness for migrant workers, minority populations, and children of the incarcerated. We thank you for your continued support.
---
For more on IBJ China:
http://www.ibj.org/where-we-work/china/
http://www.ibj.org/meet-ibj/our-team/team-china/
http://www.ibj.org/category/programs/china/