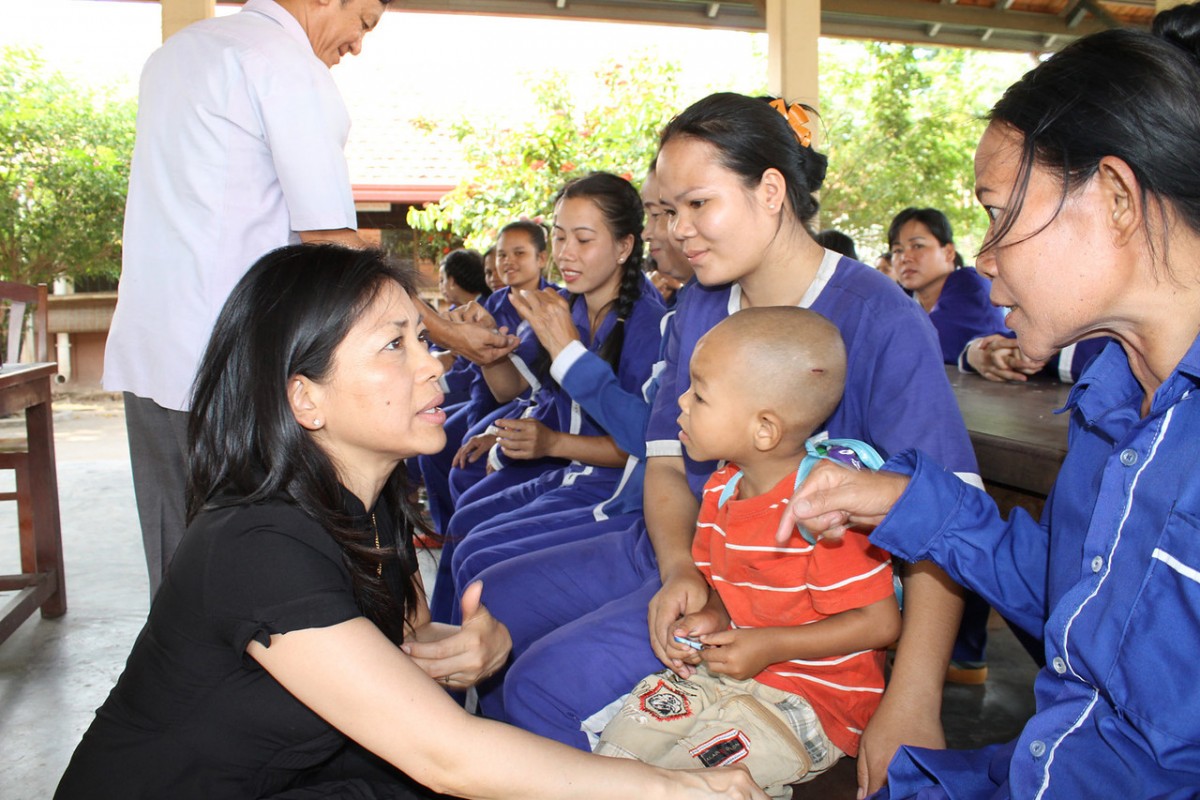 When Karen Tse, a San Francisco public defender, arrived in post-Khmer Rouge Cambodia to train defense lawyers in 1994, one of the first things she wanted to know was how criminal cases were investigated. When she asked her trainees, "there was silence," Ms. Tse recalls. Suspects always came with confessions, the lawyers explained, making investigations unnecessary.
All too often, those confessions—true or otherwise—resulted from abuse in custody, even in cases involving children. Ms. Tse met a 12-year-old Cambodian boy in jail after he'd been severely beaten into confessing to the theft of a bicycle; he had no prospects for a trial. In places where the rule of law is weak, Ms. Tse says, "torture is the cheapest form of investigation."
She spent three years in Cambodia, where the public defenders she trained made history when a theft case against a vegetable seller was thrown out by a judge who agreed, after seeing cigarette burns on the vendor's body, that her confession had been extracted under duress. Ms. Tse then returned to the U.S., earned a degree from Harvard Divinity School and, in 2000, founded International Bridges to Justice, or IBJ, a nonprofit organization that promotes judicial reform and advocates for systematic, early access to counsel for prisoners.
The Geneva-based group—supported over the years by foundations, private donations, the U.N., the State Department and others—works in Rwanda, Burundi, Zimbabwe, India, China and Cambodia. It has trained 22,000 defense lawyers, most of them in China, and launched rights awareness campaigns that it says reach 25 million people. The group also trains police and works with activists and legal defenders in 37 countries through its "JusticeMakers" program, which supports innovative approaches to criminal justice reform.
Most countries where torture occurs already have laws on the books mandating the right to counsel and the right not to be tortured. Improving public awareness of these laws and ensuring early access to competent defense lawyers significantly reduces abuse in detention, Ms. Tse says. Between 2001 and 2012, the torture rate for prisoners represented by IBJ-affiliated lawyers, who work in 22 of Cambodia's 25 provinces, dropped from nearly 100% to just 1.3%, the group says.
Most of the world's 3.2 million people now imprisoned and awaiting trial "are not political prisoners," Ms. Tse notes. Unlike dissidents, whose high-profile cases often may catch the eye of human rights defenders, "these are everyday, average, poor people," accused of petty or violent crimes. They are also among the least likely to have access to a lawyer or to know their rights. "The majority of people who are tortured in the world are the poorest of the poor," Ms. Tse says.
Ms. Tse, 50, is a Cleveland native, a mother of two and the daughter of immigrants from Hong Kong. She is also an ordained Unitarian Universalist minister. "Traditionally, the way people deal with human rights is after torture and violations have occurred," she says. "We're about prevention. We want to make sure darkness doesn't have the final word."