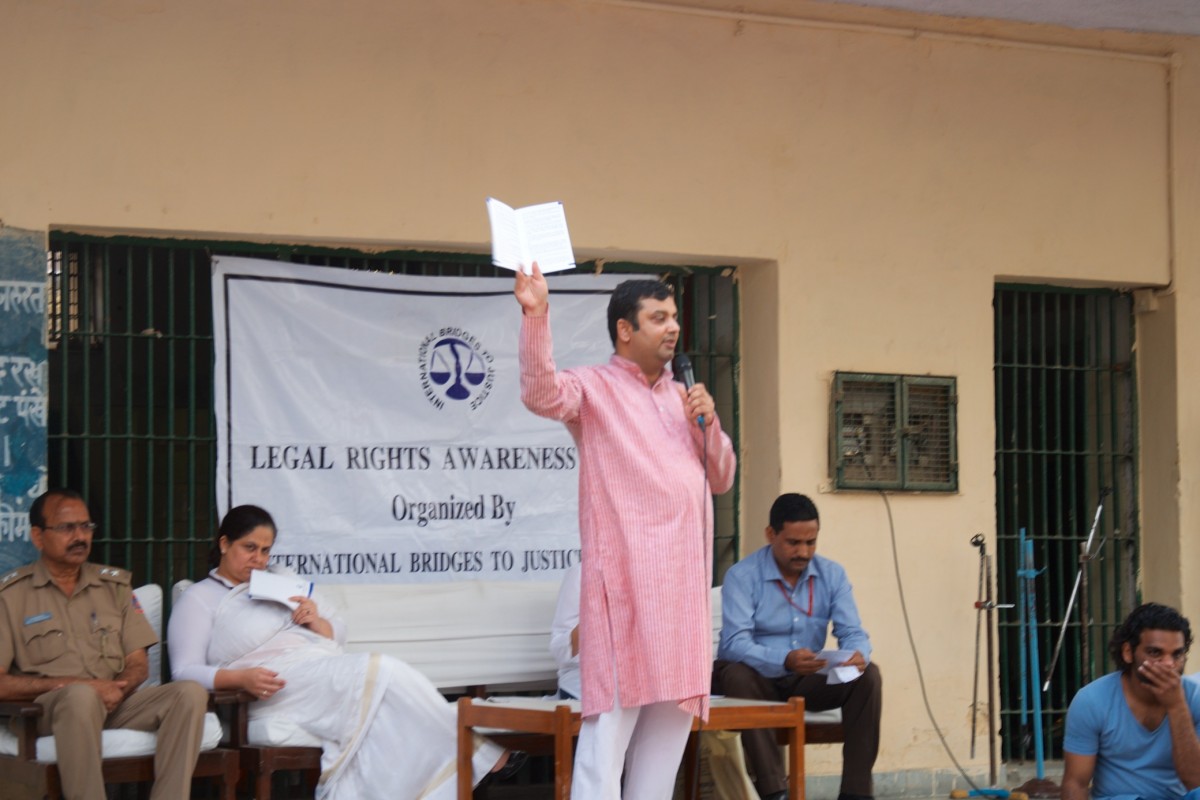 Over 200 Inmates Attend IBJ India's Legal Rights Awareness Event at Tihar Jail
As a part of a joint initiative between IBJ India and Delhi Prisons to spread awareness among jail inmates about their rights and duties as prescribed under the law, a team consisting of Mr. Ajay Verma, IBJ Senior Fellow and Advocate, and Ms. Pankhuri Mehandiratte, Advocate, visited Central Jail No.3 on 31 March 2015. Tihar Jail has been identified as Asia's largest prison complex, housing more than 12,000 under trial and convicted belonging to all age groups.
The event saw an active participation of over 200 inmates who had been charged for petty offences and were waiting for their trial to be completed. The main purpose of the event was to make the inmates aware about the provisions of bail and surety bonds and the juvenile justice act while informing them of their legal rights and duties. Mr. Sanjay, the prison welfare officer appointed by the Government as per Delhi Prisons Act, 2000, also contributed to the interactive discussions with the inmates.
Mr. Ajay Verma and Ms. Pankhuri Mehndiratta were given a warm reception by the prison administration. Mr. Ajay Verma discussed the provisions of bail in bailable and non-bailable cases, addressing the common problem of conditions of bail and surety bonds. A brief discussion followed about the provisions of the existing Juvenile Justice Act. Many inmates were under the false impression that the lawyers appointed by the Legal Services Authorities are state lawyers and that they will not get proper representation as they are being prosecuted by the state. Mr. Ajay Verma clarified this misconception after sharing his 13 years of experience working as a Legal Aid Lawyer. The inmates were also informed about their right to free legal aid. This event also introduced the 'Information Booklet', developed by IBJ India and Delhi Prisons to further inform the inmates of their legal rights.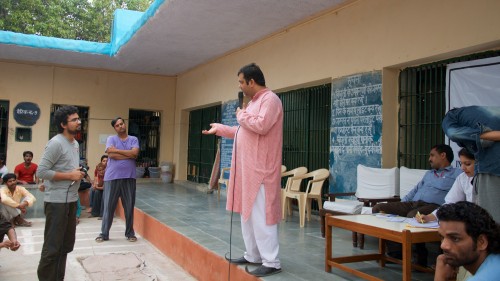 Many inmates were hesitant to disclose their details at first, but IBJ India was able to identify 10 people who were in need of legal aid. IBJ will be returning to meet with them one-on-one in order to ensure that they receive proper representation.
The legal rights awareness event proved to be a huge success. IBJ India is delighted to have the support of the prison authorities and will work to strengthen the bond established between the prison administration and IBJ lawyers. The event proved to be another important step towards strengthening the legal justice system in India.
By Ritvik Mawkin, Intern, IBJ India