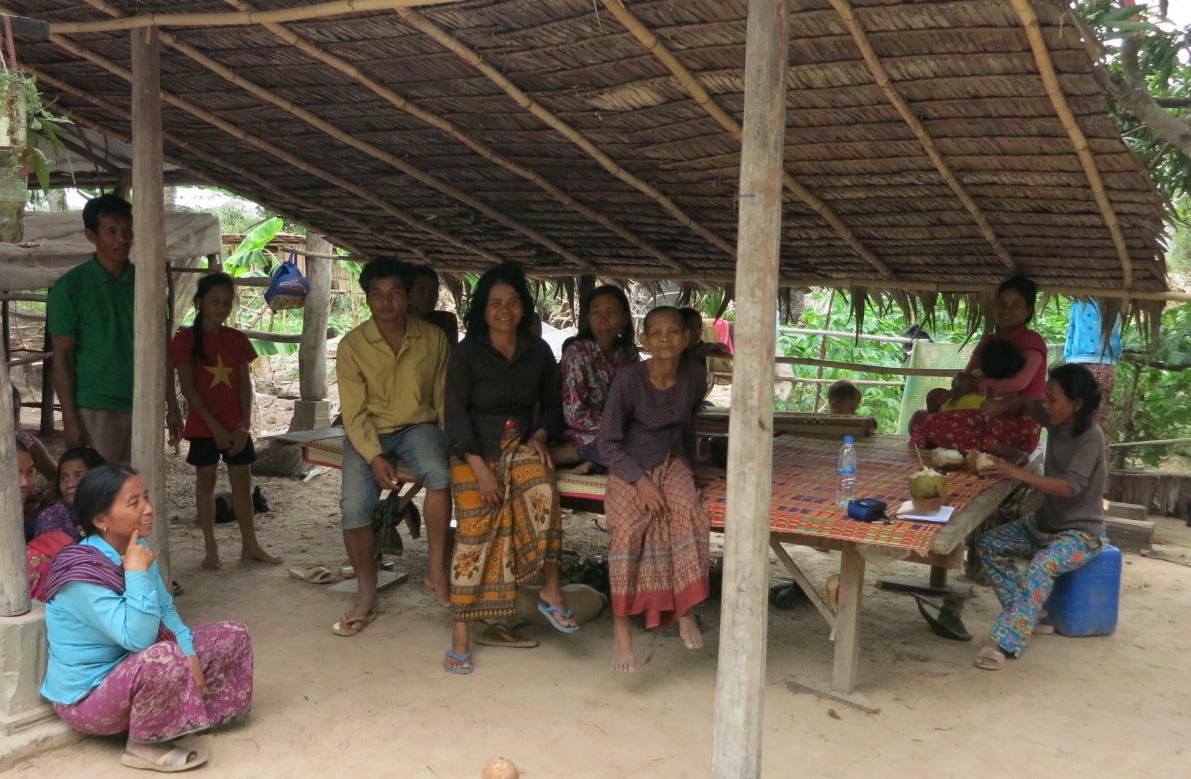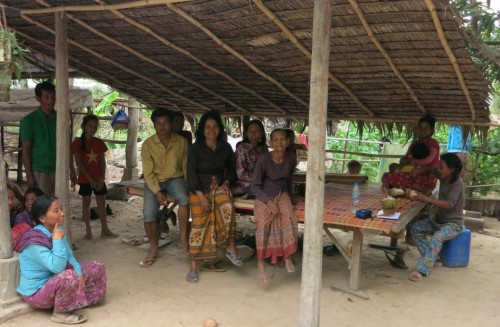 Kampong Speu is not an easy place to live. A remote, agriculturally dependent province, it has been suffering from a serious drought for many years. As a result, residents have been seeking new ways to provide for themselves outside of using their land. In this spirit, six men who lived in the Porchamreun commune decided that they would try buying logs and selling them for a profit to people in nearby villages. They secured loans from a microfinance organization to purchase their six tractors, and then traveled through three provinces to buy the logs from a man who had cut them down. The plan started well, they were able to purchase 92 pieces of wood, a total of 8186 square meters, and were on their way back to the commune. After traveling through two provinces they were stopped by the Prey Veng Forestry Administration. They told them they were required to have a letter of permission from the forest administration to take the wood. Without that letter, the administration said that they had the right to confiscate the logs and tractor, and that is what they did. None of the men had any idea that they needed this letter and none had ever heard about it before. It felt especially harsh to them given they were cut down by some of the locals who lived in that area, and not even they told them that they would require a letter.
In order to get their tractor and logs back, they had to pay a compensation of around two million riels (500 USD) depending on how much wood was on their tractor to get their wood back and two million riels more for the tractor. These prices were incredibly hard for people who were living without any real source of income.
When the clients went to the court they did not have a lawyer, however IBJ has an office in front of the court in Prey Veng and through this connection IBJ came to represent the clients. The forestry administration did not want IBJ to be involved, but fortunately the court allowed it. Phak Phin, the IBJ lawyer in Prey Veng, has a good relationship with the court from working together on previous occasions. As a result, Phin was able to talk to the prosecutor and get the clients' tractors returned to them for no compensation. His presence in the case also ensured they were not detained, which was a punishment very much available as they could not pay the compensation ordered by the forest administration.
Today however, they still unfortunately owe compensation to the court for the logs, which would accomplish very little as if they have to pay for the logs it becomes impossible for them to make a profit from selling them. In order for them to pay back their original loans, they will likely end up simply borrowing money from neighbors and family members.
The men's families explained how thankful they were for IBJ's service, and how glad they were to have their help. Without them, they would not have their tractor back, they could possibly have ended up in jail, and would owe twice the amount of money that they owe currently. With no jobs or obvious future source of income, they explained that they will likely end up trying to transport the logs again, as to them it seems like their only option. When it comes to helping the severely impoverished, the fact that they do not have to pay the fines for the tractor is hugely helpful, as in their case any improvement on their debt that a lawyer can help with is hugely beneficial.