JusticeMakers in Action
A Glimpse into Access to Justice Projects in 4 Countries
IBJ JusticeMakers Fellows are paving the way to ensuring that their communities have functioning legal infrastructure that respect the rights of all individuals. From assisting prisoners living with HIV/AIDS, to ensuring youth have protection from abuse within the criminal justice system, to improving public awareness about legal rights, JusticeMakers are leading the way as social entrepreneurs in the field of justice.
With a unique insight into the local challenges that affect their community and a support network from IBJ giving access to resources and partners, JusticeMakers are uniquely equipped to take on pressing justice issues from the bottom-up.
Here, we give a brief glimpse of four courageous JusticeMakers in the Philippines, Myanmar, Thailand and Sri Lanka.
Harshi Perera from Sri Lanka
Harshi advocates for the rights of children and women, perceiving these groups as some of the most vulnerable in Sri Lanka.
She and her team have successfully:
Released five women held in pre-trial detention from Welikada Prison's Female Prison Ward in Colombo. One of the women had been held in pre-trial detention for over eight years. Another had been imprisoned with her eight-month-old daughter.
Built a comprehensive support network to improve the experiences of Sri Lankan women in their dealings with the justice system and documented them in over 25 stories.
Tin Ko Ko from Myanmar
Tin Ko Ko for his JusticeMakers project set out to raise awareness about the specific issues Myanmar's transgender community faces with relation to police abuse and legal rights violation.
During his Fellowship, Mr. Ko Ko:
Held public events to educate citizens about the LGBT community, many of whom who were unaware about the nature of the community and the struggles that they face.
After months of continuous legal assistance, Mr. Ko Ko got an innocent transgender woman acquitted – a victory for transgender rights in Myanmar
Arianne O. Reyes from the Philippines

Ms. Reyes and her team of young lawyers have made considerable improvements in bridging the gap between existing legislation involving children in conflict with the law and the way it is implemented in practice. In the Philippines, law enforcement officials are often unaware or have limited understanding of their role in the prevention, rehabilitation and reintegration of children in conflict with the law.
To address this, she and her team have:
Sustained communications with psychologists and juvenile justice welfare advocates. In addition, they have established a pool of volunteers who feel strongly about juvenile justice and who are willing to lend their time and effort to raise awareness.
Begun developing a juvenile justice website, Project J, with resources and materials. The purpose of this site is to be a one stop shop for all relevant resources on the Philippines' juvenile justice welfare act and a starting point for advocates and researchers.
Laofang Bunditerdsakul from Thailand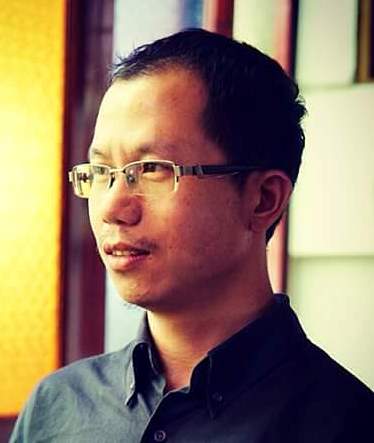 In remote parts of Thailand, rights of indigenous and ethnic communities are often dismissed and overlooked by local authorities. These communities are often isolated and have limited understanding of their rights and legal procedures. Mr. Laofang aims to improve the situation by conducting real trials in which other villagers and community leaders would be invited to witness and learn from the process.
He has:
Represented Mr. Su Wang-poh, a native Hmong villager, to assert his tribal land rights in a case against local authorities and has negotiated with the local national park officer. They have now agreed to make a new boundary amendment for community land.