The JusticeHub Platform advances UN Sustainable Development Goal 16, "…to provide access to justice for all and build effective, accountable and inclusive institutions at all levels." Accordingly, the JusticeHub is a virtual solution hub for the justice eco-sphere.
Participate in real time collaborations with other legal defenders and join a dedicated community of practice and work together with colleagues from across the world. Whether you are a judge, prison official, civil society member, government minister or lawyer, you will find resources and community at the JusticeHub.
Have a justice-related query? Crowdsource an answer. Have a justice project? Connect to a partner. Want defender training? Check out our eLearning platform. Need resources? Peruse the Justice Library. Have resources to share? Upload them and a JusticeHub Moderator will review and file them on our virtual library shelves.
JusticeHub membership and login
If you are an existing member of our platform you can login here. If you'd like to become a member contact the JusticeHub team, or let us know how you'd like to help via our collaboration request form.
Collaborate on priority JusticeHub projects
We have over 90 Working Groups in need of assistance, and are seeking collaborators. Our current priorities are Country DefenseWiki pages, eLearning Courses, and Defender Manuals, so we can enhance the capabilities of each defender in our global network. The countries we are giving priority to are Algeria, Bolivia, Burundi, Cameroon, Indonesia, Mexico, Laos, Thailand, Tunisia and Turkey.
DefenseWiki: This task involves researching relevant laws, documents, manuals and other material relating to the country, including the Constitution, Criminal Procedure Code/Penal Code and international human rights instruments and developing comprehensive repository of material with relation to criminal defense lawyers in the country.
eLearning: This task involves researching relevant laws with relation to rights of the accused, including the Constitution, Criminal Procedure Code/Penal Code and other relevant international human rights instruments the country is party to and developing eLearning practice module on the subject to be used by defense lawyers.
Defender Manual: With a fully comprehensive Defender Manual to hand, a criminal defence practitioner is able to conduct a case effectively. Building on the introductory DefenseWiki and the instructive eLearning Course, the Defender Manual gives defenders the tools to assert fundamental questions of law, make effective procedural motions, and protect special populations.
Our suite of platform resources
Access to legal education is a cornerstone of increasing public defender capacity around the world. With these tools, IBJ aims to create a universal standard for defence practice.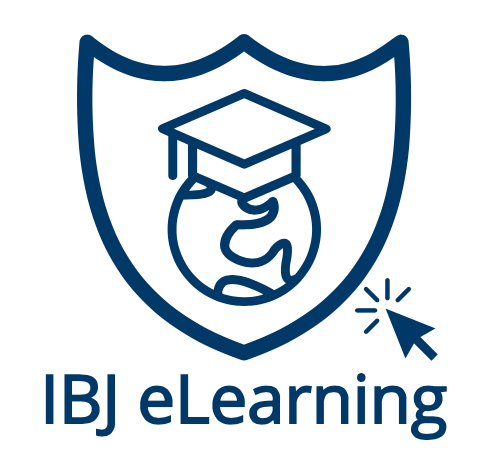 eLearning: Interactive online training for Defenders worldwide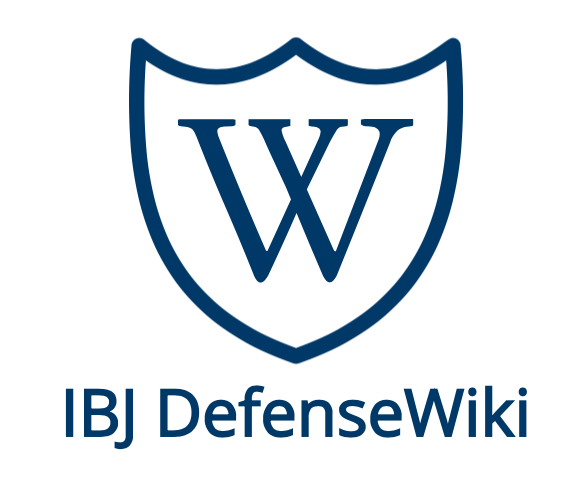 DefenseWiki: Quick reference tool for criminal law procedure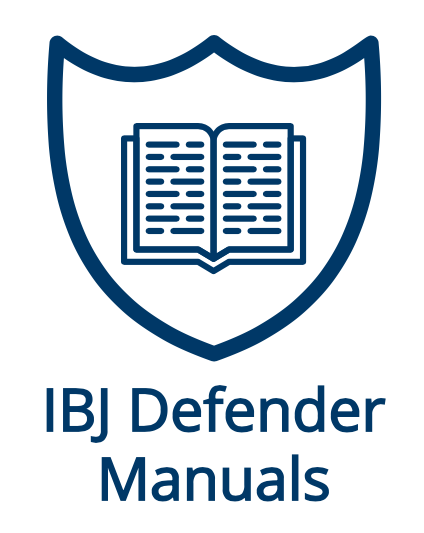 Defender Manuals: In-depth country specific resource for Defenders